Edinburgh Architectural News 2018, Lothian Property, Architects Design Scotland
Edinburgh Architecture News 2018
Scottish Architectural + Construction Updates – East of Scotland Building Design Information
Jan to Apr 2018
Edinburgh Architecture News 2018
Ross Fountain
28 Apr – The restoration of the Ross Fountain continues with the return of the structure's four upper bowls. A crane dropped the features into place on Thursday morning, with the West Princes Street Gardens landmark's major revamp nearing its end. The reconstruction is a delicate operation with the four sections that make up the quatrefoil-shaped bowl weighing two tons each.
CSG Greenside development wins award
27 Apr – Chris Stewart Group has added another award to its growing trophy cabinet, having won the British Council for Offices (BCO) Refurbished/Recycled Workplace category for its Greenside development at the Scotland awards ceremony.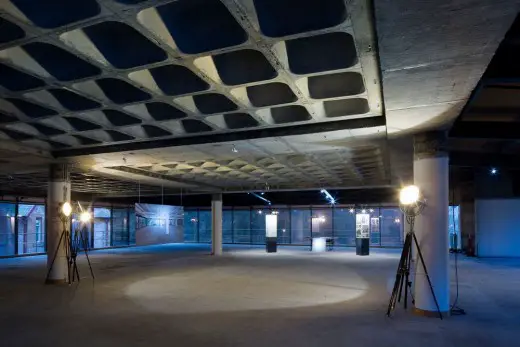 image courtesy of Chris Stewart Group (CSG)
Greenside Edinburgh Development News
Morningside Flats
26 Apr – LDN Architects revised design for a new block of flats in Edinburgh's Morningside, abandoning their previous brick-fronted block in favour of a sandstone finish, with setback zinc cladding panels at high level. The property bookends a tenement on Canaan Lane, at the site of a former public toilet.
Wavegarden Scotland Planning Approval News
25 Apr – Wavegarden Scotland approved to develop Scotland's first artificial surf park ad leisure complex, which will be nestled within a 23 hectare country park at Craigpark Quarry near Ratho, Edinburgh.
More at Wavegarden Scotland
Trip.com Edinburgh HQ
25 Apr – Online travel agency Trip.com unveils their Edinburgh HQ, a 13,000sqft office space by HK Surveying and Design, report urban realm.
The interior space seeks to bring fun and excitement to the workplace by way of 'wacky' interiors in an effort to attract and retain staff. This includes a 'biophilic' design approach complete with a set-piece overhead planting feature playing host to 600 plants, all in the aid of reducing work related stress.
25 Apr 2018
Report highlights Build-to-Rent gap between Scotland and UK Regions
New data highlights the significant gap between the number of purpose-built rental properties in Scotland and those being constructed in different English regions.
According to the Scottish Property Federation (SPF), figures at the end of Q1 2018 show that for every build-to-rent (BTR) home in Scotland, North West England has nearly 10.
The research, compiled by Savills on behalf of the British Property Federation, calculated that Scotland currently has 3,365 BTR homes complete, under construction or in planning. In comparison, the North West has 29,600, the South East (excluding London) 7,101, the West Midlands 6,378 and Yorkshire and The Humber 5,131.
More at Architecture News Scotland
One Week's Work Placement Leads to a Year of Success for Edinburgh Architectural Student
23 Apr – Barton Willmore Helps University Students with 'Real Life' Experience
An Edinburgh architectural student is celebrating her first-year anniversary of working with planning and design consultancy Barton Willmore, after initially joining the company for just a five-day work-placement.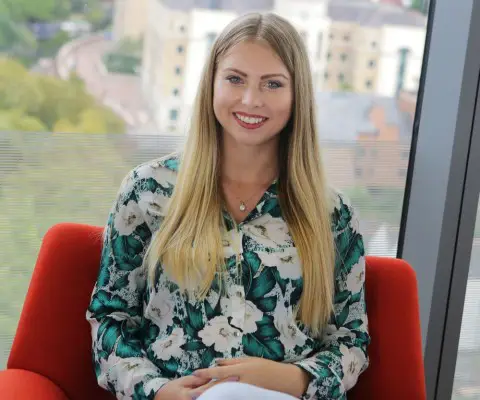 Anita Bielatowicz, aged 26, first joined the Edinburgh office of Barton Willmore for a week's work experience in February 2017 as part of the company's community benefit pledge linked to their involvement in the 21st Century Homes programme at Pennywell, one of Scotland's largest and most successful homes-led regeneration projects led by developer Urban Union and contractor Robertson Group.
At the time, Anita was two years into her Architectural Technology course at Edinburgh College, studying at the Granton Campus which borders the wider Pennywell regeneration area. The communities benefit scheme was set up to allow professional companies like Barton Willmore to give something back to the communities they are working with, in the form of local investment or providing employment opportunities.
More at Barton Willmore
One Week's Work Placement Leads to a Year of Success for Edinburgh Architectural Student
23 Apr – Barton Willmore Helps University Students with 'Real Life' Experience
An Edinburgh architectural student is celebrating her first-year anniversary of working with planning and design consultancy Barton Willmore, after initially joining the company for just a five-day work-placement.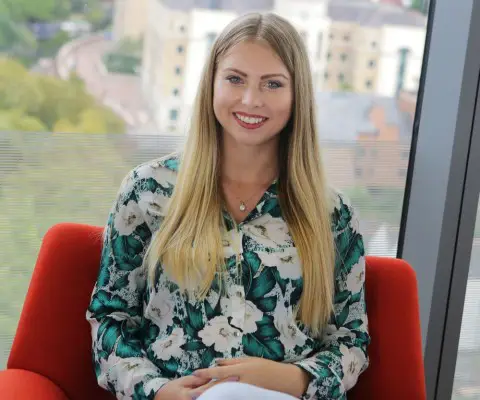 Anita Bielatowicz, aged 26, first joined the Edinburgh office of Barton Willmore for a week's work experience in February 2017 as part of the company's community benefit pledge linked to their involvement in the 21st Century Homes programme at Pennywell, one of Scotland's largest and most successful homes-led regeneration projects led by developer Urban Union and contractor Robertson Group.
At the time, Anita was two years into her Architectural Technology course at Edinburgh College, studying at the Granton Campus which borders the wider Pennywell regeneration area. The communities benefit scheme was set up to allow professional companies like Barton Willmore to give something back to the communities they are working with, in the form of local investment or providing employment opportunities.
More at Barton Willmore
Council and home builders to work together to meet housing needs of Dundonians
23 Apr – Dundee City Council has signed an agreement with industry body Homes for Scotland (HFS) aimed at ensuring the on-going delivery of the range of homes required to meet the needs of its population.
Building on the positive relationship between the Council and the home building industry, the agreement signifies a commitment to further improve the way they work together to deliver more homes and increase the social and economic benefits for the city.
Dundee City Council & Homes for Scotland News
RIAS Convention
RIAS Convention 2018 Programme now available – 11-12 May, Aberdeen
Speakers include:
– Winy Maas, MVRDV
– Caroline Bos, UNStudio
– Richard Murphy OBE FRIAS, Richard Murphy Architects
EAA Awards 2018 Shortlist
The Edinburgh Architectural Association is pleased to announce the shortlist for the 2018 EAA Awards. In total 58 submissions were received, all projects are designed by registered architects and built within the chapter area, with exception to the Ambassador Award which is built out with the chapter.
EAA Awards 2018 Shortlist News
New Home in Cairngorms National Park
20 Apr – a delightfully elegant contemporary property in Cairngorms National Park by Scottish architects Brown + Brown, located high above the River Don overlooking the ruins of Glenbuchat Castle.
Sighthill Regeneration News
19 Apr – Glasgow City Council signs an agreement with GHA and Keepmoat Homes to deliver over 800 new homes at the Sighthill Transformational Regeneration Area (TRA) in the city. The £250million Sighthill TRA is one of eight regeneration programmes across the city:
Sighthill Regeneration News
Edinburgh-based architecture and design studio appoints Associate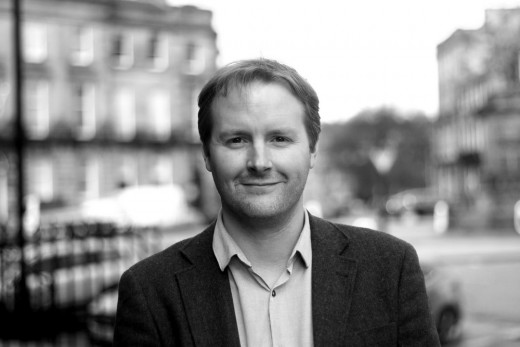 photo courtesy of architects
LBA Architects Edinburgh
17 Apr – With a degree in Architecture from Edinburgh University, Brian has held senior positions in architectural practices including Richard Murphy Architects and Coffey Architects.
KM Central Edinburgh 3 Star Hotel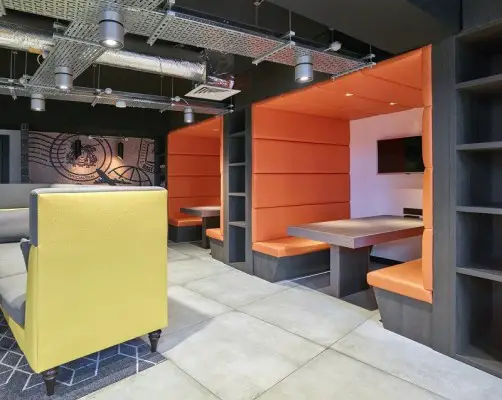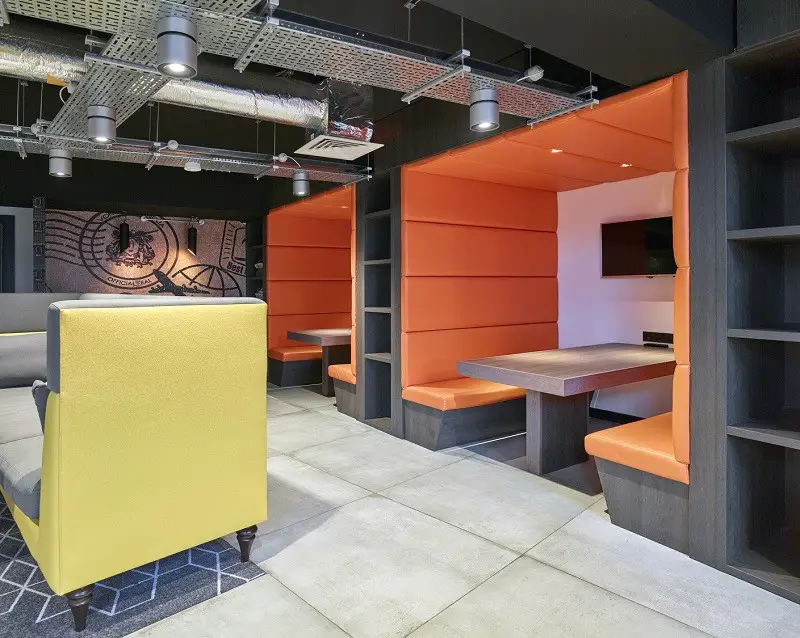 photo © David Cadzow Photography
KM Central Edinburgh 3 Star Hotel
11 Apr – 3DReid has completed a £2.7m refurbishment of a former student residence to create a three star, 45 room hotel for Edinburgh First, the commercial arm of the University of Edinburgh.
Working within the confines of the existing student room structure, KM Central offers a quirky 'left bank' style interior concept with 3DReid's design making use of all the available space to create comfortable and well equipped bedrooms and a breakfast room that doubles as a post graduate student common room.
RIAS Awards Dinner
7 Apr – The host of this year's RIAS Awards Dinner will be broadcaster and author, Sally Magnusson Hon FRIAS.
This black tie event will be held at the Glasgow Hilton on 20th June 2018. It will include the presentation of this year's RIAS Awards and the announcement of the RIBA Awards for Scotland as well as the presentation of the sub-category awards.
More on our events page.
Haddington House
7 Apr – We are selling our beautiful 4-bed extended house in The Maltings, Haddington: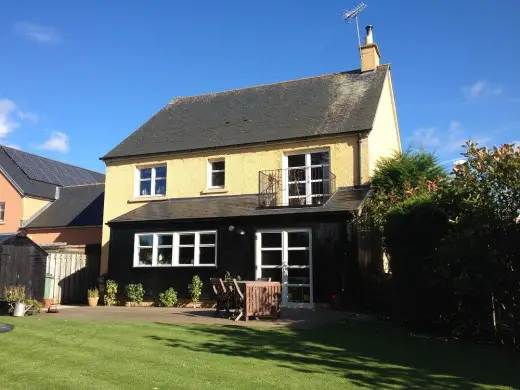 Masterclass by Santiago Rodríguez-Gimeno
7 Apr – a special, hors-série masterclass on Monday 23 April.
This is jointly organised by The Scottish Centre for Conservation Studies at the University of Edinburgh with the MSc in Architectural Design for the Conservation of Built Heritage at the University of Strathclyde and Edinburgh World Heritage:
Preservation in Historic Areas of Spain: Panorama of a Shifting Paradigm
Santiago Rodríguez-Gimeno
Ful details on our events page
Help to Buy Scheme Extension
6 Apr – Scottish Government extend funding of its hugely successful Help to Buy shared equity scheme for two more years.
Over twelve thousand households have already used the scheme to purchase qualifying new build homes with only a five per cent deposit since Help to Buy was first introduced in Scotland in 2013. This, in turn, has supported an estimated nine thousand jobs and contributed over half a billion pounds in Gross Value Added to the economy.
More on our Architectural News for Scotland page
Waverley Station Contract
30 Mar – Story Contracting has replaced Carillion as the main contractor for £23m platform extension works at Edinburgh Waverley station.
It will include platform extensions, building refurbishments, installation of walkways and escalators.
The project for Network Rail, which is in preparation for new, longer electric trains, is expected to last for 12 months.
Waverley Station Contract News
A New Chapter Statement regarding Reform within Royal Incorporation of Architects in Scotland (RIAS)
28 Mar – aNC is greatly encouraged by recent moves within the RIAS to implement significant reform measures. These are in line with the changes aNC has been pressing for. We are supportive of the changes proposed and agreed at this week's Council meeting and welcome the Institution's willingness to engage and work together for the benefit of the wider membership.
Statement regarding Reform within RIAS
Architectural Conservation Masterclass – Thursday 29 March, 5.30pm
29 Mar – Eisa Esfanjari: 'Why Not Reconstruction' Theoretical and Practical Considerations: The case of Dih Nu Jami Mosque, Iran
BOOKINGS: e-pay £20 (£5 students – must present with a valid ID card at the door).
N.B. It is possible to add to the basket bookings for several delegates before proceeding to payment.
VENUE: Adam House Lecture Theatre, 3 Chambers Street, Edinburgh EH1 1HR
More info on our events page.
GIA CPD Event 6 – Timber in Construction, Glasgow
28th March 2018
A presentation by Andy Leitch of the Forestry Commission, Scotland and Peter Wilson from Wood for Good of Timber use in construction.
Annual General Meeting of the DIA, Dundee
29 March 2018
Date: 29 March 2018
Venue: Guardswell Farm, Kinnaird, Perthshire, PH14 9QZ
Time: 18:30
Homes for Scotland Awards shortlist announced
26 Mar – The shortlist for Scotland's premier home building industry awards has been announced as Homes for Scotland prepares to celebrate the sector's successes at the largest annual gathering of its kind: Homes for Scotland Awards shortlist
Scottish Support for self and custom build housing
26 Mar – Local projects will share £160,000 to take forward self and custom build housing initiatives.
The Self and Custom Build Challenge Fund will support seven pilot projects in Argyll and Bute, Perth and Kinross, Highland, Glasgow and Edinburgh that will look into the feasibility of creating more self or custom built homes.
Building News Scotland
Scottish Borders Building Design Awards 2018 News
23 Mar – Scottish Borders Building Design Awards 2018
The search is on again for the best designed new buildings in the Borders, with the launch of the Borders Building Design Awards 2018.
Urban Beach at V&A design museum
10 Mar – Proposals unveiled by Optimised Environments for parkland, café, water features and an 'urban beach' for Dundee City Council. The latest component of its riverfront masterplan is titled Waterfront Place. It is due to be an area of landscaped public realm planned to sit alongside the V&A design museum and Slessor Gardens, through creation of a new promenade along the River Tay.
Inverness Justice Centre Construction News
9 Mar – Construction begins of Scotland's first justice centre, designed by Edinburgh's Reiach and Hall, Architects
As well as providing modern court and tribunals facilities, a range of justice and support organisations will be based in the centre providing integrated facilities for victims, witnesses, litigants and other users. Specialist facilities for children and young people will be incorporated within the design.
Inverness Justice Centre Construction News
Architectural Conservation Masterclasses
15 Mar
Hiba Alkhalaf
Training in Action: From Documentation to Protection of Cultural Heritage in Libya and Tunisia
Thursday 5.30pm – 7.00pm, followed by a wine and nibbles reception in the Foyer of Adam House.
Venue: Adam House Lecture Theatre, The University of Edinburgh, 3 Chambers St
More info on our events page
Pacific Quay hotel
1 Mar / 28 Feb – Lawrence McPherson Architects have returned to Premier Inn at Glasgow's Pacific Quay four years after checking out with a 180-room waterfront hotel.
Fountainbridge Flats
27 Feb – Updated detailed proposals released by Glencairn Properties for canalside residential and office development in Fountainbridge.
The Gilmore Place proposal creates a mix of 20 apartments together with 2,000sqft of commercial space by opening up a disused section of the Union Canal.
The design by ISA Architects reduces the scale of plans submitted in September 2017 following objections.
Jumeirah Hotel on Argyle Street
27 Feb – A stalled six-star Jumeirah hotel development site on Glasgow's Argyle Street is back in contention after being bought by Vanguard Real Estate to accommodate a 280,000sq/ft office block.
Skyliner, Ocean Drive
27 Feb – Submission of plans to erect 237 homes arranged across four separate 'fingers' up to 13 storeys in height by Edinburgh architects CDA for S1 Developments.
The prime 2.6 acre waterfront residential development site has potential to develop approximately 300 units subject to planning, PRS or private sale potential.
The Skyliner development will include 54 affordable homes plus on the Eastern block a ground floor commercial unit.
More info at Leith Architecture News
Baldragon Academy Building
23 Feb – Completion of secondary school Designed by Holmes Miller on a £28.5m campus that contain already-completed Sidlaw View Primary and Jessie Porter. Facilities offered include a separate sports hall, gym, swimming pool and greenhouse.
Haymarket Masterplan Revisions
23 Feb – Reworked designs by Richard Murphy Architects prepared for The Haymarket. Previously Interserve and Tiger Developments eventually received plannign consent for this mixed-use development. The controversial proposal is for the site of a former railway goods yard off Morrison Street. The £200m brownfield development is now up for sale. Positive changes include separation of buildings fronting Morrison Crescent to form a pedestrian through route into the scheme.
Boroughmuir High School Building News
21 Feb – Boroughmuir High School by Allan Murray Architects is now complete by the canal in Fountainbridge. It has transferred from its historic B listed home which is due to be converted into 115 homes by CALA. It was built by contractors O'Hare and McGovern and can accommodate 1,165 pupils the school overlooks the Union Canal by way of a new public park and includes a rooftop games area as well as a full height atrium offering easy access to all classrooms, breakout spaces and facilities.
Edinburgh Academy Library
21 Feb – LDN Architects have filed for permission to extend an existing science centre and library at Edinburgh Academy by way of a connected teaching and learning space as well as a multi-purpose hall, report urban realm
Scottish Property Federation announces top line up for its 2018 annual conference
21 Feb – Industry leaders, policy makers and academics make up the list of speakers at the 2018 annual Scottish Property Federation (SPF) conference, which looks specifically at the value of place-making, the people-centric approach to planning and design of public spaces, and how it is funded.
Investing in Places, which takes place on March 7, 2018 at the Edinburgh International Conference Centre, will welcome Derek Mackay MSP Cabinet Secretary for Finance and the Constitution, as its keynote speaker, to give the government's perspective on the sector's role in the wider economy.
To accompany this, Professor Graeme Roy of the Fraser of Allander Institute will unveil the findings of the latest in-depth report into the economic impact of the real estate sector in Scotland, highlighting the key economic drivers, opportunities and challenges for government, developers and investors.
Also taking the stage will be David Paine, Co-Head of Global Real Estate at Aberdeen Standard Investments, Peter Reekie Chief Executive of The Scottish Futures Trust and Lesley Watt, Chief Financial Officer of Miller Developments, who will join SPF Vice Chair Miller Mathieson, MD of CBRE in Scotland, to discuss sources of investment.
Delegates will also hear from Michaela Sullivan, Group Land Manager at CALA Group, Maria Francké, Partner at Cushman & Wakefield, and Mike Galloway, Director of City Development at Dundee City Council, who will lead the discussion on place-making, along with SPF Chairman Andrew Sutherland, Joint MD of Miller Developments.
Award-winning Scottish television and radio broadcaster Gavin Esler will facilitate the conference.
Andrew Sutherland said
"The role of the real estate industry to create our built environment around the needs of local communities and attract investment capital to grow our economy has never been more important. This year's SPF conference looks at how we can harness these opportunities.
"With such a strong line-up of speakers and several interactive sessions to enable delegates to debate the issues of investment and place-making, the conference provides a platform for the industry to help shape the way forward."
The SPF Conference is sponsored by Edinburgh-based Miller Developments and international law firm Womble Bond Dickinson.
http://www.scottishpropertyfederation.org.uk/events/spf-annual-conference-2018
Help to Buy could further boost First Time Buyer levels
21 Feb – Response to latest UK Finance data showing first-time buyer levels at their highest for a decade, by Karen Campbell, Director of Policy at Homes for Scotland, which represents organisations delivering the majority of the country's homes:
Stirling Purpose Built Student Accommodation
21 Feb – Maven & IP Investment Management build Stirling's first purpose built student accommodation
£18.2m new build development will bring 207 new beds to Stirling's underserved and over-stretched student accommodation market.
Springfield Properties Interim Results
20 Feb – Springfield Properties (AIM: SPR), a leading housebuilder in Scotland delivering private and affordable housing, announces its interim results for the six-month period ended 30 November 2017.
The Company announces increased sales across Private Housing and Affordable with significant contracted revenue to be delivered in H2 resulting in anticipated full year growth ahead of market expectations
Image of plans for the 3,000 home Village at Durieshill, Stirling for which Springfield submitted the planning application post period end: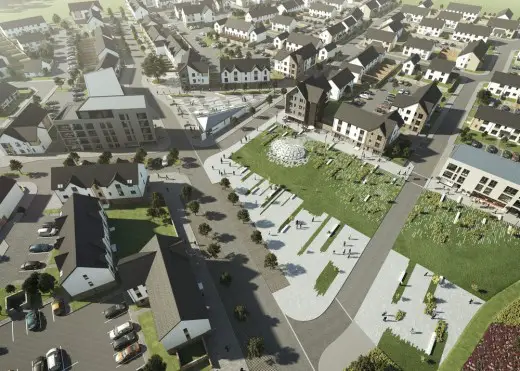 image courtesy of architects
Community Heritage Scotland – let's map it
17 Feb – Do you belong to a group or organisation that connects heritage with people?
A large part of Scotland's heritage is managed by volunteers and community organisations, but we have no clear picture of this rapidly growing sector. A new project called Community Heritage Scotland has been launched which aims to map it and bring about positive change.
We want to find out who is doing what and where, and want to hear from you!
Please take a few minutes to complete an online survey which you can find here:
http://bit.ly/communityheritage
Community Heritage Scotland Event
The 'Community Heritage Scotland – Going Forward' is a discussion day for people involved with heritage in their communities.
Saturday 3rd March, 10.30 am – 4.30 pm
North Muirton Hall, Argyll Road, Perth, PH1 3BZ.
You can find out more and register for this FREE event at:
https://communityheritagescotland.eventbrite.co.uk
RSA Open Exhibition of Architecture 2018
The RSA presents the RSA Open Exhibition of Architecture, returning this year as part of the RSA Annual Exhibition 2018.
Enter online now – deadline 28 March 2018 @ 5pm
Website: http://www.royalscottishacademy.org/artist/rsa-architecture-open-2017/
Architecture Fringe 2018; Common Senses Open Call
Interested in participating in the Architecture Fringe 2018 open programme in June? You can download the submission guidance here! Closing date for confirmed submissions 12 noon Monday 09 April 2018.
The Architecture Fringe is an independent contributor-led series of projects and events across the arts which explores architecture and its impact.
Website: Architecture Fringe 2018
EAA CPD Event
Guidance on National Standards for the Validation and Determination of Planning Applications and other related consent
Date: Wednesday 21 February
Time: 18:00 – 19:00
Venue: University of Edinburgh, Room G.06, 50 George Square, Edinburgh, EH8 9LH
Cost: £10 Members; £15 Non-Members; £5 Concession; £0 Students
Speaker: Nancy Jamieson, City of Edinburgh Council
See our events page for more details
South East Wedge Housing
15 Feb 2018 – major residential expansion designed by Edinburgh architects EMA a around Edinburgh's Bio Quarter and Edinburgh Royal Infirmary in the south east of the city.
Edmonstone Estate will comprise 800 family homes within an all new neighbourhood with a landscape-led masterplan providing for the retention of mature trees and new buildings positioned to maximise their impact.
British Linen Bank Building News
15 Feb – Restoration starts on redevelopment by architects Page\Park of the A-listed British Linen Bank building in Laurieston, built in 1900 by architect James Salmon.
Govanhill, Housing
15 Feb – 45 homes for rent on Batson Street, designed by architects Cooper Cromar, located on the site of the former Victoria Primary School.
HALO Masterplan
9 Feb – by architects Keppie Design, the first phase of this ground-breaking development submitted for detailed planning permission:
Edinburgh Rugby Ground
8 Feb – Report in the Edinburgh Evening News about Edinburgh Rugby's hopes for a home ground next to Murrayfield Stadium.
https://www.edinburghnews.scotsman.com/news/edinburgh-rugby-fans-say-new-murrayfield-home-long-overdue-1-4685586
Oriam Building
5 Feb – Award-winning Sports Performance Centre, Oriam, has been shortlisted for Project of the Year at the CIBSE 2018 Building Performance Awards. It is home to the governing bodies of Scottish football and rugby union, as well as a host of other sports including volleyball, squash and basketball:
Governance Update for RIAS Membership
3 + 2 Feb 2018 – Members will have been concerned by articles in the press and may be aware that 'A New Chapter' has published it views on RIAS and its future direction. RIAS has been silent on these matters until now as the staff and Council Members have been working hard to put in place mechanisms to ensure that governance issues and wider concerns are addressed, while at the same time ensuring the core business and Membership obligations of the RIAS continue. Below we provide background on work to date.
Scottish Planning Bill News
2 Feb – As Scotland continues to wrestle with how to solve its housing crisis, Homes for Scotland, which represents the providers of the majority of the country's new homes, has outlined its thinking on the proposals in the Planning Bill currently being scrutinised by the Scottish Parliament.
Given the planning reform agenda was instigated by the need for more homes across Scotland, Director of Planning Tammy Swift-Adams said:
"Public trust in the planning system must be improved to increase receptiveness to home building, so we welcome the emphasis being placed on better collaboration early in the plan-making stage. Accordingly, the Evidence Reports which planning authorities will be required to present will have to demonstrate genuine engagement between planning authorities, community representatives and housing providers. The introduction of Local Place Plans could also provide an opportunity for communities to show what role they can play in articulating how Scotland's development needs should be met.
"Any changes should be fully thought through. For example, an Infrastructure Levy may prove a useful future tool for securing the necessary infrastructure (such as roads and schools) associated with new development in a more transparent way than at present, but the detailed thinking on this is not at an advanced enough stage. It would therefore be more logical to remove the Infrastructure Levy proposals from the Bill and set these aside for separate work".
Mackintosh Building Immersive Exhibit


picture : 3D pointcloud image from GSA
30 Jan – The GSA has been awarded major grant to develop Mackintosh Building immersive exhibit.
The exhibit will focus on the conservation the GSA's collection of plaster casts a number of which were badly affected by the fire.
Mackintosh Building Exhibit News
A New Chapter Position Statement on Royal Incorporation of Architects in Scotland
26 Jan – A New Chapter's Position Statement in relation to ongoing RIAS matters. This covers a range of issues relating to Police/OSCR investigations, proposals to form new Governance/Finance Committees and the current Council/Presidents' position.
The Position Statement by aNC sits alongside an developing 5-point plan.
A New Chapter Position Statement on RIAS
Comments welcome at info(at)edinburgharchitecture.co.uk
Pennywell Living Edinburgh News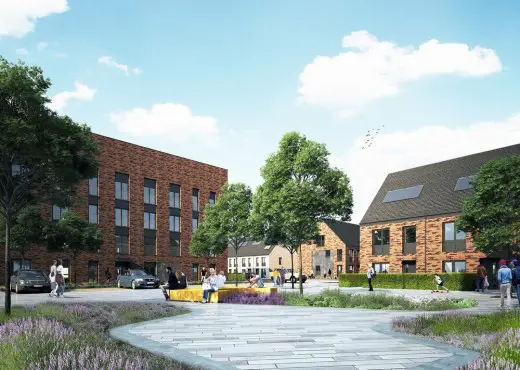 picture courtesy of architects
25 Jan – Planning permission for the next phase of regeneration at the award-winning Pennywell Living development has been granted by the City of Edinburgh Council:
Tower Blocks: History and Heritage of Social Mass-Housing
Masterclass by Hannah Garrow and Miles Glendinning
25 Jan at Adam House
The masterclass will combine a wide-ranging international overview of the evolution of mass housing during the 20th and early 21st centuries with focused explorations of local housing 'hotspots', including the phenomenal hyper-dense housing programmes of Hong Kong and Singapore.
You will also be able to hear about the ongoing work of an innovative University of Edinburgh project seeking to document and re-evaluate the importance of post-war multi-storey public housing projects in the UK.
Further details on our events page.
3DReid submits plans for blue-sky thinking in Glasgow's Merchant City
23 Jan – A pioneering speculative office building, situated on a key city centre site, with extensive public realm and collaborative workspace:
£2.4m National Lottery funding for Scottish Great Places
23 Jan – Nine special places in Scotland are celebrating an injection of £2.4million to help shape their future development. They are the first awards to be made in Scotland through The National Lottery's groundbreaking Great Place scheme.
Scottish Great Places Funding News
NVA Film
22 Jan – NVA are working with Hopscotch Films to co-produce Make Me Up, a new film by acclaimed Scottish artist Rachel Maclean which marks 100 years since women were first given the right to vote in the United Kingdom:
Atlantic Quay 1 Offices News
19 Jan – Department For Work and Pensions taking 85,000 sq ft at Atlantic Quay 1 building:
Atlantic Quay 1 Offie Building
Joules at Greenock's Custom House
19 Jan – International fashion and lifestyle brand, Joules, signs three year lease extension at Greenock's Custom House, a Georgian architectural masterpiece in one of the most dramatic locations in Scotland, recently restored to its former glory. The building was originally designed by celebrated Scottish architect William Burns:
Custom House Greenock Building News
Architecture Fringe News
Architecture Fringe launch call for submissions to its 2018 open programme, which will explore architecture and its social impact under the broader theme of 'common sense'.
Common / Senses is the third iteration of the umbrella grouping with submissions invited which explore shared experiences, everyday life and communal ownership alongside sensory perception, empathy and appreciation.
Future Direction : Governance Update for RIAS Membership
January Update:
The December update on governance outlined the process and programme for setting up the new interim governance arrangements. There has been a steady response with applications for committee members to assist with the governance committee. We would welcome further interest from members with experience and interest in finance and audit experience that could assist with the new committee. We are therefore extending the deadline for expressions of interest to Tuesday 16th January 2018.
Please reply to Karen Stevenson (karen.stevenson@rias.org.uk) with a supporting statement of your experience.
Karen Stevenson
Acting Secretary, Director: Policy and Development
Heinz Voigt
The Voigt Partnership has announced that Heinz Voigt, its owner and managing director, passed away on 30 December following a two-year fight against prostate cancer.
Voigt worked for 35 years at the architecture practice he founded in Arbroath. The firm operates from a B-listed converted church. It became a chartered practice with the RIAS in 2014.
Call for Entries – RIAS/RIBA Awards for Scotland 2018
This year's Awards were launched entirely in tandem with the RIBA. Like the RIBA, the RIAS are also offering a 10% early bird discount.
All types of architectural projects are eligible, including conservation, conversions, extensions, interiors, new-build, public realm, regeneration and restoration.
Re-submission
Entries which have been previously submitted can be re-submitted and will be considered for both RIAS and RIBA (National) Awards. Projects may only be re-submitted once.
Please also register your interest to riasawards@rias.org.uk.
Form: http://files.constantcontact.com/bf7ade29001/65092154-5da9-45d3-92bb-78a3205fd46a.pdf
Highland residents to benefit from pioneering FitHomes thanks to £3m City-Region deal windfall
£3m funding has been agreed for a ground breaking Highland project that could transform the lives of people with complex health needs as part of the Inverness and Highland City-Region Deal.
The business case for the 'FitHome' assisted living project was approved on 23 November 2017 with £3m funding from the Scottish Government. The project, led by Albyn Housing Society in partnership with Carbon Dynamic and NHS Highland, aims to establish a new concept for health and care delivery at home by utilising data-capture and Internet of Things capabilities to predict and prevent episodes leading to ill health. This in turn will enable people to live independently at home for as long as they want, while potentially allowing for early hospital discharge.
The FitHome concept, which will be piloted initially with the construction of 12 homes at Dalmore, Ross-shire, won the Saltire Award for innovation in housing earlier this year and recently hosted a showcase event at the Scottish Parliament.
The Inverness and Highland City-Region Deal funding will support the purchase and development of 32 additional homes across several Highland locations. It is anticipated that the first City-Region Deal project will be in Nairn. One of the clusters will be built in Inverness City to suit the needs of veterans.
EAA CPD Event
Wednesday 21 February at University of Edinburgh
Nancy Jamieson, City of Edinburgh Council, to give a talk on the general principles, validation requirements and related documentation. Exploring common pit falls and confirming assured way to successful application for consents. There will be ample discussion time also for any related queries with knowledgable officer dealing with on the ground issues attending. More on our events page.
EAA Awards Now Open for Entry
The EAA awards showcase and celebrate the very best architecture in the chapter area and beyond, that enhance the built environment and people's lives, regardless of size, form or budget.
Short-listed entries will be displayed and the winners will be announced and presented with their awards at a special presentation event in May. An exhibition of all shortlisted entries will be held in the RIAS Joyce Deans Room at 15 Rutland Square in the run up to the awards event.
********************
Edinburgh Architecture News Archive
Edinburgh Building News archive links below:
Edinburgh Architecture News Jul – Dec 2017
Edinburgh Architecture News Apr-Jun 2017
Edinburgh Architecture News Jan-Mar 2017
Edinburgh Architecture News 2016 – Archive for July to October
Edinburgh Architecture News Mid 2016 – Archive for May to June
Edinburgh Architecture News Early 2016 – Archive for the early part of the year
Edinburgh Architecture News 2015 – Archive
Website: Edinburgh, Scotland
Comments for the Edinburgh Architecture News 2018 page welcome
Edinburgh Architecture News 2018
Website: Edinburgh, Lothian