East Lothian House Extension, Haddington Property, Home Upgrade, Residence
East Lothian House Extension
Haddington Property Renewal, Scotland – Home Redevelopment
30 Aug 2016
Haddington House Extension
Extension to East Lothian House
New photos of the extension now the landscape has matured: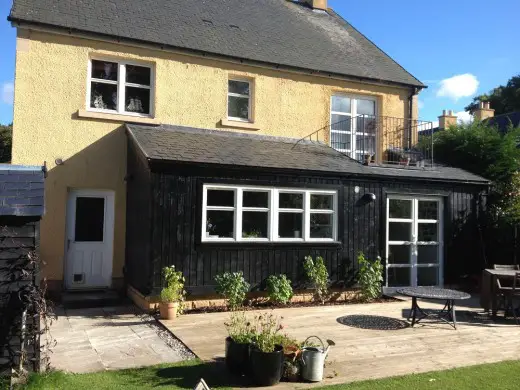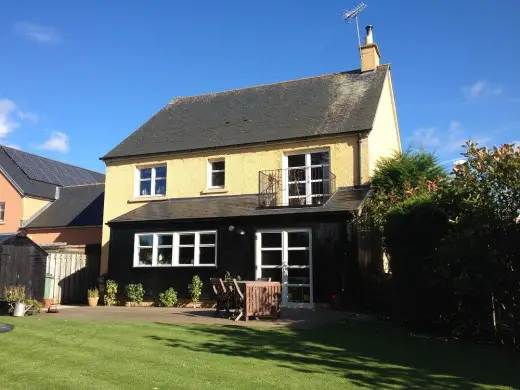 28 Apr 2016
view from the garden looking south to the new extension: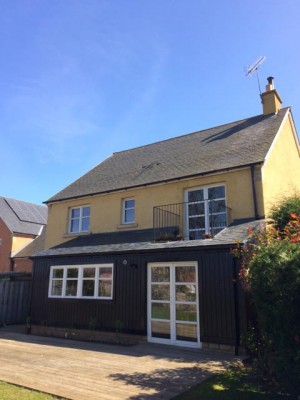 14 Oct – images of the three lighting conditions in this kitchen extension: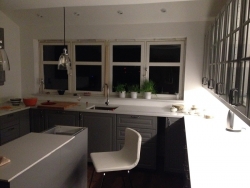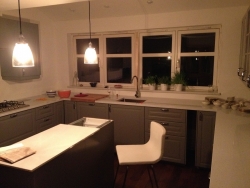 Week 12
IKEA Kitchen being fitted: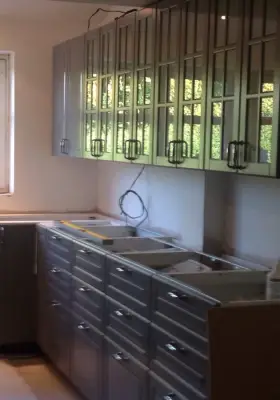 Week 11
Week 10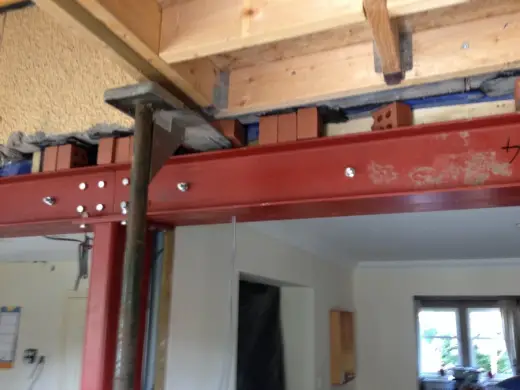 Week 9
Week 8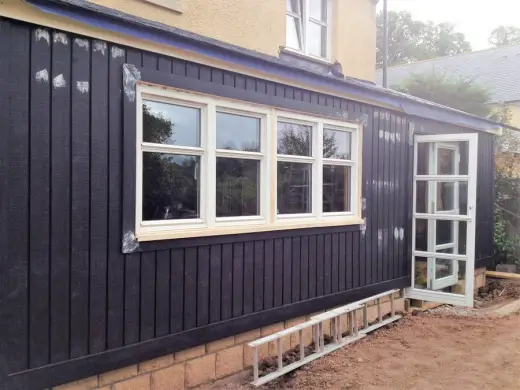 Week 7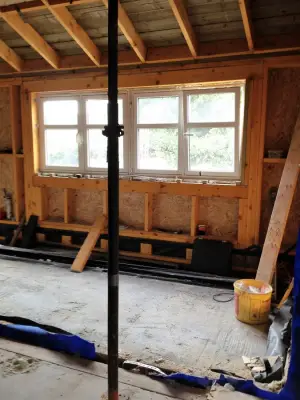 Week 6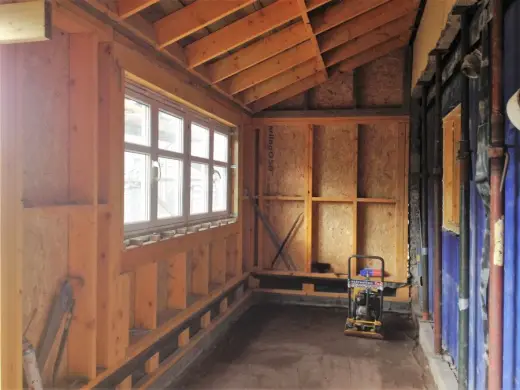 Week 5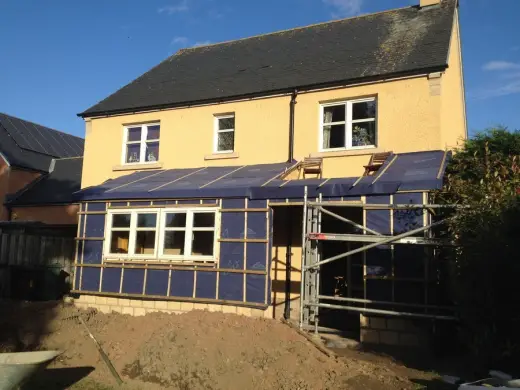 Week 4
The timber kit construction has started with the  walls almost completed, clad in weather-proof paper: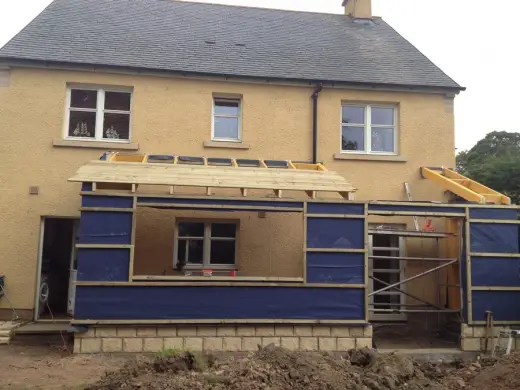 Week 3
Views of the timber kit construction: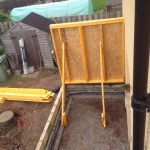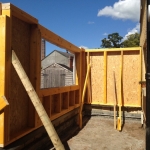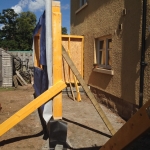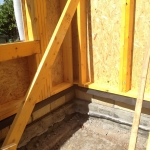 The manhole is visible in its new location outside the extension: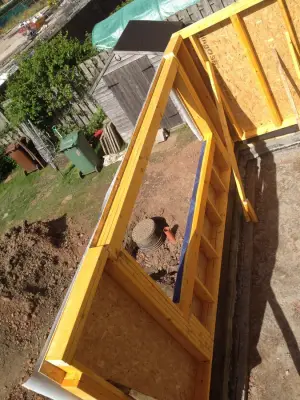 Week 2
View of progress from back garden: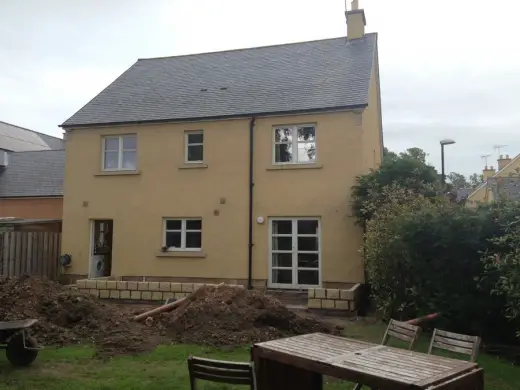 Relocated manhole: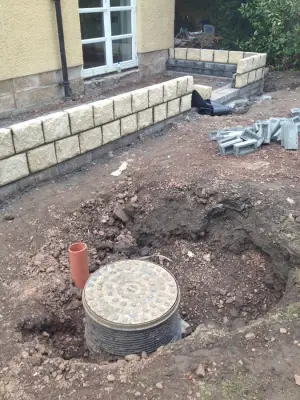 Base course construction: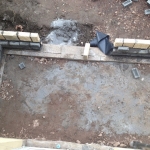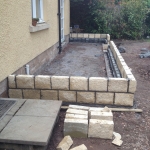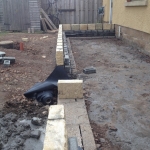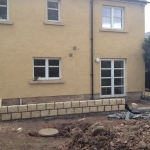 Week 1
The house pre-works:

Adrian and Daniel remove the existing timber decking ; deck removed, edge of extension marked ; builders arrive ; the plan: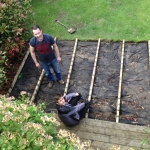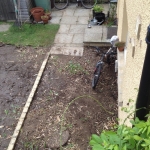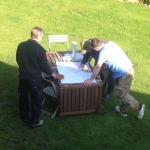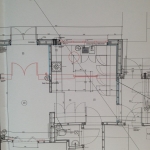 Preparing foundations dig: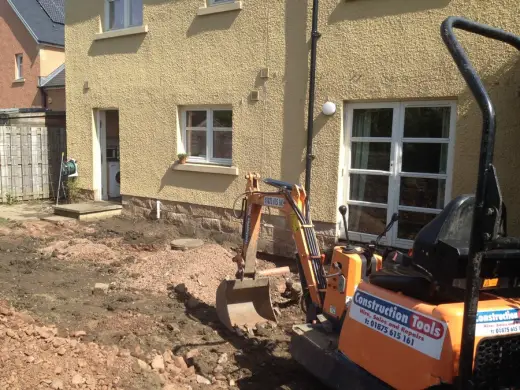 Preparing drainage: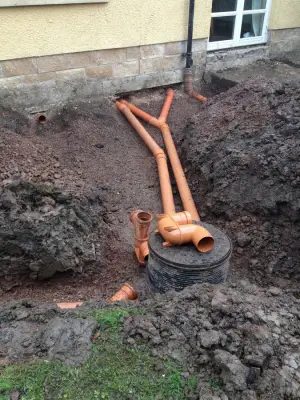 Drainage elements being constructed – the pipes and manhole have been extended and relocated: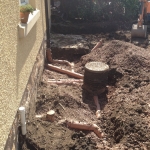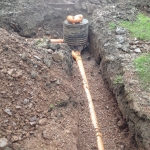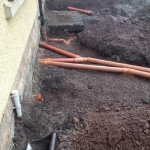 Haddington House Extension – Building Information
Object: kitchen, dining room extension and first floor balcony
Location: 6 The Maltings, Haddington, East Lothian
Architect: Adrian Welch
Builder: gjb developments
External Timber Cladding: Vincent Timber
Slate Roof: UK Slate
Client: Adrian Welch and Isabelle Lomholt
Total area: Internal 14.8 sqm External Balcony 4 sqm
Design: 2015
Construction: Jul – Oct 2015
Photographs: Isabelle Lomholt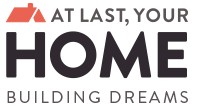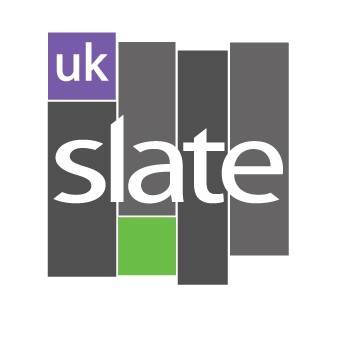 This extension is to a house in Haddington, East Lothian, Scotland, in a quiet cul-de-sac of mostly 4 to 5 bedroom houses, located by the river.
Front and rear views of property: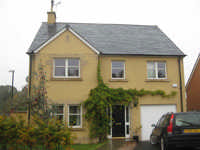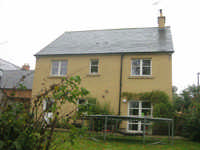 Location: 6 The Maltings, Haddington
Property in East Lothian
East Lothian Property : Haddington House


East Lothian Residential Property
East Lothian Country House nr Pencaitland
East Lothian Building
East Lothian Hotels
East Lothian Restaurants
Open Championship Muirfield House
Haddington is a picturesque market town set in the rolling countryside of East Lothian, perfect for holidays and relaxing mini breaks. It is located about 8 minutes from Muirfield, the British Open venue for 2013. The Maltings is a quiet residential area mostly occupied by family houses.
East Lothian House – more info on this Haddington property


Website: Haddington East Lothian
Lothian Houses
Cramond Houses


photograph from architect
St Bernard's Row House



photograph from architect
East Lothian Accommodation : One West Road Haddington
Comments / photos for the British Open Muirfield Accommodation – Haddington Property Rental page welcome
East Lothian House Extension : page
Website: The Royal Burgh of Haddington