5 ways car stickers can benefit the branding of a business Guide, Architectural Tips, Online Advice
5 Ways Car Stickers Can Benefit the Branding of a Business
14 Apr 2021
Most car companies that offer promotional services and signs include car stickers or vehicle decals in their offerings. Car stickers are nothing but covering a vehicle with marketing and promotional designs that can benefit the brand of the business.
Car stickers or vehicle decals can benefit a business in many ways. From making people aware of your brand to communicate with the audience, they can effectively promote your brand's image.
In this article, we will discuss 5 ways vehicle graphics can benefit the brand of your business. Let's get started.
They Are More Influential
Car stickers provide a particular type of branding that has the capability to influencer a bigger market. Apart from capturing the attention of a bigger market, car stickers or vehicle decals can also help you to attract a more lucrative market. Unlike other mediums where the promotion is limited and costlier, car stickers are great if you want to reach audiences quickly.
Another advantage of car stickers is that it doesn't have any boundaries or restrictions like billboards. Billboards are one of the most basic ways to market a brand. As vehicle graphics can surpass their limits by influencing the lucrative market and reaching more customers.
They Make People Aware of Your Business
Car stickers are one of the most effective ways to create brand awareness amongst people. As we mentioned above, cars carrying the brand don't have any restrictions. This means that they can move anywhere in the city throughout the entire day. As the car is not fixed, people will see the branding and they will be aware of the company. This method is not only easier but also extremely time-efficient.
When people will notice your brand's content and sign, they will become curious. They will also try to read the content as much as possible to gain information about your offerings. This will undoubtedly enhance the curiosity of people.
Promoting Your Business is Quicker
If we compare car stickers and vehicle decals with other mediums of physical marketing, you'll realize that car stickers take less time to spread the name of your business amongst more people. Additionally, you don't need to spend a lot of money on car stickers. A billboard of any other type of sign marketing medium remains in a fixed position and it will cost a huge amount for multiple installments. On the other hand, car stickers roam around and catch the attention of many passers-by. This will also promote word-of-mouth marketing.
Build Communication with the Audience
Car stickers and vehicle decals can build communication and comfortable association with the audience who become potential customers of the company. It can also create an environment that will help the customer to identify the brand as a part of their daily lives. They will notice the promotion of the brand everywhere they go. Even if they don't feel interested in the product and services offered by the brand, the repetitive encounter with the advertisement of the brand on cars will motivate them to check out once.
Cost-Effectiveness
As per Wahm, installing stickers or decals on a car is a very much cost-effective and easier method compared to the other types of physical advertisement. Additionally, when you invest a small amount of money in one car, your brand will become visible to more people. People will see the branding of a business on a car again and again. This will make them confident about your company.
Conclusion
These are the 5 ways car stickers can boost the branding of your business. Car stickers are extremely effective at creating a positive and friendly relationship with people. Not to mention they will take less time to boost the exposure of your business.
Comments on this guide to 5 ways car stickers can benefit branding article are welcome.
Edinburgh Architecture
Liberton Brae Townhouses
Design: LBA Architects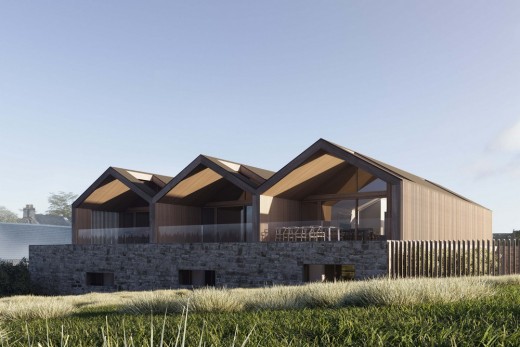 image courtesy of architects
Liberton Brae Townhouses
St James Quarter Edinburgh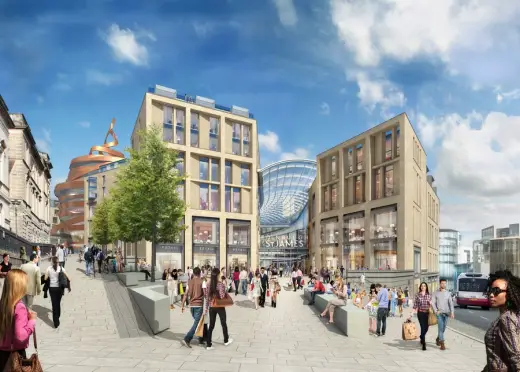 image of the development
St James Quarter
Comments on this guide to 5 ways car stickers can benefit branding advice article are welcome