Architecture Made to be Shared guide, Property Advice, Tips
Architecture Made to be Shared
23 Feb 2021
As the use of social media increases, there are many architecture fans that have created YouTube channels dedicated to showing off remarkable examples of architecture and analyzing it. Using sites like Jaynike, many have grown their channels large enough to merit the title 'influencer'. As the name implies, these are social media giants that have a large enough following that they can be considered opinion leaders. This means that the public perception of an architectural design can be changed by reviews from these social media giants.
What defines architecture?
Architecture is not merely the construction of buildings – it is an art form. If it were not artistic in nature, we would all be surrounded by ugly construction that serves no purpose other than efficiency. Instead, everywhere in the world, there are examples of the way art and clever design can be combined to construct gorgeous buildings with complex multi-faceted beauty.
Typically, as with any art, architects (artists) will always strive to keep their final masterpieces to be judged kindly in the eyes of the general public. The most successful architectural design is that which is timeless in beauty. A few examples are the Pantheon, St. Peter's Basilica, or the Taj Mahal. Anyone visiting these places will inevitably take a photo (or a few), and probably a selfie too. It can be argued that these buildings have historical significance in addition to their beauty. Yet, architects can imagine buildings with no historical significance. They are remarkable because they are eye-pleasing. To name a few: Linked Hybrid (Beijing), Sydney Opera House.
Designed for Social Media
The aforementioned buildings were probably designed to be alluring, among other things. But they were designed before the rise of social media, and probably had no idea that visitors would be sharing photos online as they are wont to do now. Given the number of social media users and the number of searches for architecture and related topics on YouTube and other social media platforms; it is not surprising that some architects attempt to design their buildings so that they look better on social media, and thus attract more attention.
In fact, social media can act as a type of feedback for architects, allowing them to design better each time. Making it on one of many 'top ten' lists that are mentioned on YouTube, listing the best architectural designs, can be a motivating factor for many architects. It is a testament to the popularity of the design and can be considered a sign of success for the architect.
Part of the process an architect needs to go through before starting a design is research. At this stage, trends in the market must be observed and analyzed. This data is not only about the visual aspect of what the market tends towards. Additionally, architects look at other data such as materials preferred, socio-economical trends, environmental concerns, etc. Mainly due to reviews and other opinions that are expressed on social media, it can be a rich source of such data for architects. The modern architect will inevitably need to consult social media in order to understand the target audience of their designs.
As social media continues to evolve, many markets will tailor their products for the audience on these platforms. Architects may continue to observe trends on social media for inspiration and motivation, where their success can be measured by the number of likes, shares, or hashtags that their buildings will get. Architecture is an art like any other, and will always strive to win a popularity contest – offline, or online.
Comments on this Architecture Made to be Shareds article are welcome
Edinburgh Architecture
Liberton Brae Townhouses
Design: LBA Architects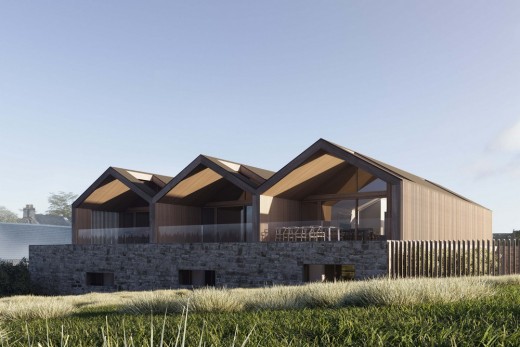 image courtesy of architects
Liberton Brae Townhouses
St James Quarter Edinburgh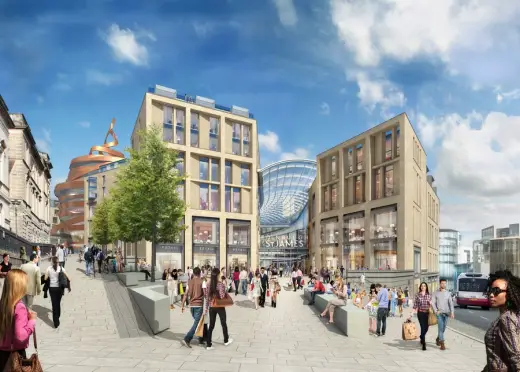 image of the development
St James Quarter
Comments / photos for the Architecture Made to be Shared Advice page welcome