Choosing London for Life Tips, UK Capital City Move Advice, British Relocation Help
Choosing London for Life
1 Dec 2020
Have you ever dreamed of living in a city with tall buildings, buses, and cabs everywhere, sidewalks full of people walking in formal and classic suits – a place full of beauty? Then you must have probably thought of living in London!
Starting Your Forever Home in London
There are already a lot of places to choose from when you try and look for a space to stay in, but thenew builds in different areas of Londoncontinue to rise. If you are thinking about leaving your current place and moving with London's neighbourhood on the top of your options, there is so much to look forward to. But with a size of1.1 square miles, which part of London should you choose to suit your needs and interests?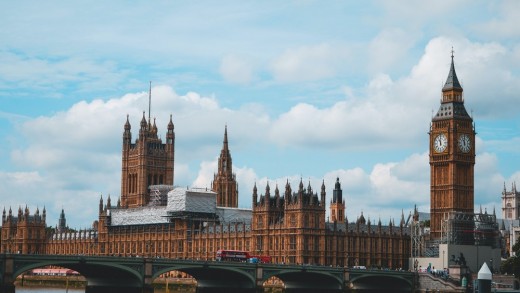 Considerations When Choosing Your Place in London
There are a lot of conditions to acknowledge and put into account when choosing a forever home in London. Some of them are:
The area's district, its proximity to the underground, its location on the map
The footage and price of the place per square meter
The number of beds in the space, apartment size, the floor plans
The characteristics of the location: availability of parking, playgrounds, green areas
Moving to London, or anywhere else, needs proper preparation. Aside from convenience and preference, taking these into accounts will make your move and your stay smoother.
Different Areas to Choose from in London
Since there are a lot of places to go around in London, here are some of the best areas you can choose from and what you can find in them:
Brentford in West London
West London has a lot of grown-up neighbourhoods, and it's covered in interesting areas such as Brentford. Brentford has a lot of charming residential neighbourhood overlooking its three waterways: the Thames, River Brent, and the Grand Union Canal. Along these waterways are a variety of shops, restaurants, and cultural and sports facilities you can indulge in.
Covent Garden in Central London
Central London is found in the innermost part of London. Full of fancy restaurants and cafes, Covert Garden is one of the liveliest areas in London. It is known for its outdoor cafes, street artists, markets, boutiques, and of course, the famous Piazza, which was the city's first modern square and was designed back in 1630.
Canary Wharf in East London
The iconic skyline ofCanary Wharfis surely not to be missed in the continuous development and energy of East London. Canary Wharf has a growing number of professional residents, and they enjoy world-class types of restaurants and shops. Various shops and restaurants are also by the watersides, painting picturesque views that are best used to unwind and relax. Centres and clubs to accommodate your hobbies and interest, like exercising and reading also exist.
Islington in North London
North London is an old residential district in London that is composed of suburban streets and urban neighbourhoods. If you want an area that is good for students, Islington is a good choice since it is near to various universities while maintaining its connections to the city. Also, Islington is rich in artistic heritage, vintage stores, and independent shops.
Camden in North-West London
If you like street food, going to vintage stores, and enjoy good music, Camden might be the one you are looking for. Its street life and nightlife are alive with all its music venues, markets, bars and clubs, and excellent restaurants. Primrose Hill is also near Camden, which is a good green space for joggers, families, and for people who love to walk their dogs around.
Greenwich in South-East London
There are a lot of things to love in South-East London, especially in Greenwich. Living in Greenwich feels like living in a rural village because of its dependable and close-knit community, making it a good place to eat, drink, and even browse. It also houses The Royal Observatory, the National Maritime Museum, and all its famous antique markets.
Clapham in South-West London
An area of grand houses and is now divided into four more areas: Clapham North, Clapham Old Town, Clapham South, and Clapham Junction. This division caused a diverse community with versatile residents, but which are generally attracted to the large Georgian and Victorian houses with gardens, and the vast expanse of Clapham Common.
Clapham Commonis a good place for people who love the sun. Families are more situated in the Old Town and Clapham South while the Clapham North and Clapham Junction are famous with young couples, students, and professionals who are trying to get their first homes.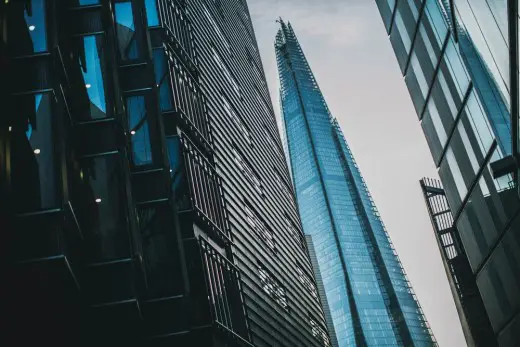 Choosing London for Life – Relocation Tips
The real estate market in London is constantly evolving. More buildings and more home options you can choose from based on your preferences will only continue to be built. And for sure, no matter which part of London you choose to settle in, there will always be a place perfect for you.
Comments on this Choosing London for Life guide article are welcome
Edinburgh Architecture
Liberton Brae Townhouses
Design: LBA Architects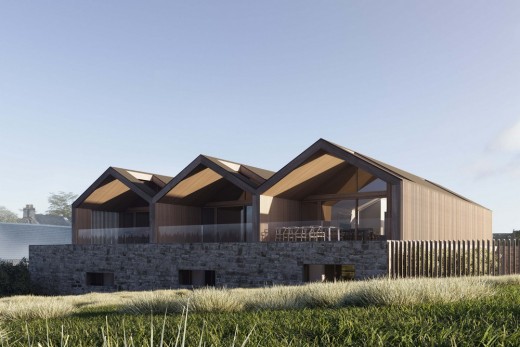 image courtesy of architects
Liberton Brae Townhouses
St James Quarter Edinburgh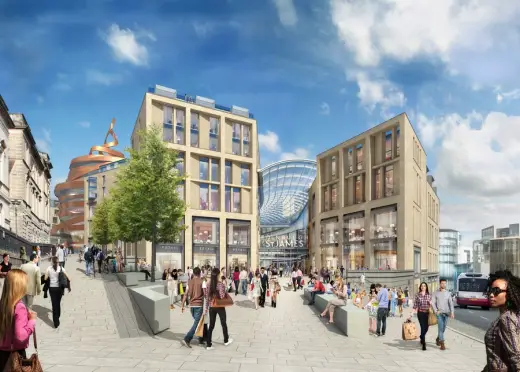 image of the mixed use development
St James Quarter
Comments / photos for the Choosing London for Life – UK Capital City Relocation guide page welcome