Create the Perfect Outdoor Entertainment Space guide, Property Garden Advice, Home hospitality tips
Creating the Perfect Outdoor Entertainment Space advice
19 Feb 2021
Creating the Perfect Outdoor Entertainment Space Doesn't Have to Be Intimidating
Here's a Quick Guide:
During the warmer months of the year, many people love to spend time at home outdoors – in their backyards or the patio hosting barbecues or simply relaxing with friends and family. But then, even if you've been inviting guests to relax and enjoy your hospitality, you know there's more to creating the perfect outdoor entertainment space than simply plopping a barbecue grill in your backyard and filling a cooler with beer. That means you should invest a bit of money and time. Here are some basic tips to help you create the perfect outdoor entertainment space.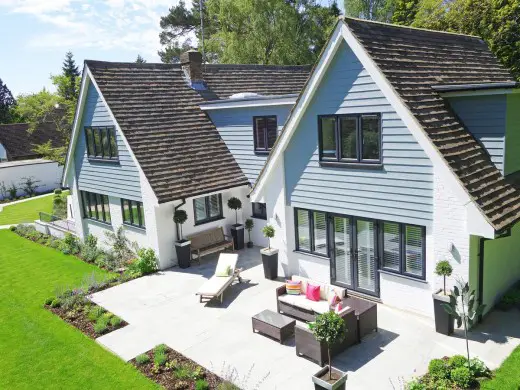 Set clear boundaries.
Instead of constantly shouting at your neighbors' kids to get off your yard, you should clearly define your entertainment space. With thoughtfully organized furniture and lighting, you can create a natural flow that will easily direct your guests to the right areas of your yard and discourage them from trespassing. For instance, dramatic lights on fences, trees, and walls around your perimeter are both a beautiful way to clearly define your space and harsh to the eye when someone is too close. It can also encourage guests to stay away from planted edges and beds and maintain their concentration on the merriments.
Establish a center of interest.
Natural focal points are a noticeable feature of entertaining outdoors. From a lovely tree to a man-made feature like a new pool or pond, there are numerous outdoor features you and your guests will be glad to gaze at. Point your seating arrangement toward your most stunning view, and you can expect dialog to flow naturally. If your yard is nondescript or small, make your guests the focal point by arranging seats or garden benches around low tables, and create more intimacy with portable lamps or candlelight.
Incorporate outdoor planters.
Use plants and pair them with outdoor planters to create a modern outdoor space for your home. Planters make it easy to mix in different types of plants in your yard and make the space look more appealing. There's a wide variety of options when it comes to choosing planters for outdoor spaces. While ceramic is a very common material, you can choose planters made from stone, wood, metal, clay, and glass. Before you choose a particular material for planters, make sure you can meet its maintenance requirements. This is essential if you want the planter to look appealing for the longest time possible. Also, remember to consider how the planter's texture complements your home's structure or theme.
Safety and convenience
It's important to ensure your party has a clear sight of cooking areas, regardless of whether you're having it catered or hosting a cookout. Ensure that walk paths are clear between cooking areas and tables, and that there are no tripping hazards. If your barbecue is a distance away from your patio, consider installing adequate lighting. Likewise, if you're preparing meals indoors, ensure the eating area is easy to access with your hands full. Most kitchens usually open onto a patio, and this makes patios ideal for convenient service. However, if you have adequate space in your yard and your budget allows, you could consider installing an outdoor kitchen in an area you love the most.
Install a firepit.
A firepit is a great investment for your home if you love to spend time outdoors with friends and family. A firepit can create a cozy ambiance in your yard, expand your home's living areas, and help light up summer and spring nights. It's also very functional since you can cook meals whenever the weather is favorable. For you to make the most out of a firepit, you should also place some comfortable garden benches around it, so that you'll have the perfect space for parties and gatherings.
Comfort is key.
One thing that will kill your party's energy and send your guests home early is having an uncomfortable space. Keeping everyone in your party comfortable is essential if you want your festivities to always end with a bang, instead of a mere fizzle. A simple feature like a shade can make even the best backyard lose its appeal for outdoor events. Although it's fun to soak up the sun occasionally, glare can be a significant hindrance to fun, and UV light can be dangerous for your eyes and skin. If your yard lacks trees, you should invest in shade canopies and portable umbrellas to provide shade whenever required. The best thing about shade canopies and portable umbrellas is that, unlike trees, you don't have to wait for decades for them to grow and become useful as shade.
Don't compromise comfort on the lower levels, either. Pads and cushions for lounging outside can make the difference between a stiff, standing-only party and a long, fun evening spent partying with friends.
Add a water feature.
Spending time outdoors is more relaxing with a water feature present nearby. Depending on the space in your yard and your budget, you can consider installing a fountain, jacuzzi, or pool. The sound of water flowing from any of these features helps create a spa-like environment and makes the space more stress-free and laid-back.
Set the right mood.
Outdoor entertainment can be as sophisticated as you like, with outdoor-safe textiles and table settings that are elegant and sturdy. For example, you can install accent lighting to give your outdoor tables an extra twinkle. Alternatively, you can use beautiful accessories to help liven up the mood. You can also try portable fireplaces or outdoor torches to instantly set the mood, or handsome string lights around your yard to give the space a delightful, European bistro ambiance.
With these simple tips, you can start planning your outdoor entertainment spaces and be your neighborhood's best party house for the seasons to come. Whatever you choose to do, make sure you plan and have fun with it.
Comments on this Creating the perfect outdoor entertainment space article are welcome
Architecture
Liberton Brae Townhouses
Design: LBA Architects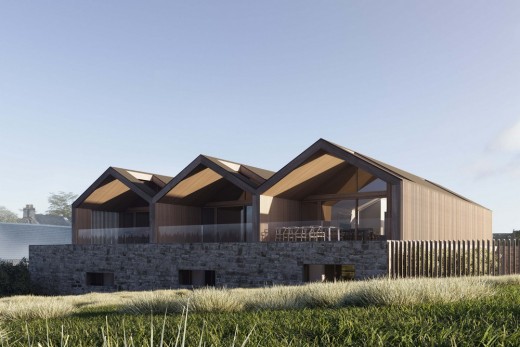 image courtesy of architects
Liberton Brae Townhouses
St James Quarter Edinburgh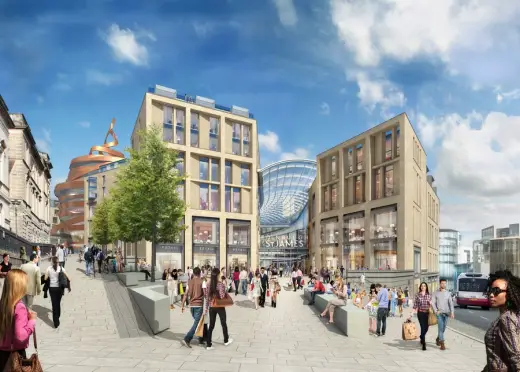 image of the development
St James Quarter
Comments / photos for the Creating the perfect outdoor entertainment space Advice page welcome