Fruitmarket Gallery Edinburgh photos, Market St cafe location, Architecture design images
Fruitmarket Edinburgh Gallery exhibition space
Art Gallery, Market Street building design by Richard Murphy Architects, Scotland
post updated 27 Feb 2021
DesignMarket
15 – 17 Jul 2011
Graphics/Fashion/Furniture/Home
Fruitmarket Gallery Event
The Fruitmarket Gallery brings excellent design to the fore in July with DesignMarket. The latest in a very successful series of fairs, DesignMarket will be the biggest yet, and is taking over all of the Gallery's exhibition spaces for three days in July.
DesignMarket launches on Friday night at 5pm with The Fruitmarket Gallery Café opening late to provide sustenance for Design lovers. DesignMarket continues all day on Saturday and Sunday. There is support throughout from our well-stocked bookshop with its array of art and design titles.
Address: 45 Market Street
Times: Mon-Sat 11am-6pm, Sun 12-5pm
Always free
Fruitmarket Gallery
29 Market St, Edinburgh, Scotland
1991& 1999-2001
Design: Richard Murphy Architects


Original building – photo by Richard Murphy Architects
Successful refurbishment to form a new art gallery in former Fruit Market at south edge ofWaverley Station.


photo by Richard Murphy Architects
The southern (entry) façade of the Fruitmarket Gallery is layered from old to new and solid to transparent. The rectangular aluminium roof overlaps the irregular sandstone walls below creating an interesting disjuncture between wall and increaingly overhanging roof. This asymmetry is balanced by contrapunctal elements from 'filigree' metal balustrading to a lifting hoist or lead-clad panel.


photo by Richard Murphy Architects
Internally the show is stolen by the central stair, the lower portion of which hangs in the space and was designed to lift up when the upper gallery was closed. The surfaces of the existing steelwork are painted a refreshing white, and the floors are t&g boarding throughout. The Fruitmarket Cafe is on the ground floor of the Art Gallery, with strong visual connection to the street, and a bookshop by the entry, shortly to be enlarged.
The Fruitmarket Gallery received a RIBA Award in 1993
Approximate build cost: £327k
Northern Lights:



photo by Richard Murphy Architects
Richard Murphy Architects designed – with Peter Fink the London lighting designer – a radical lighting scheme for the building and pavement unveiled on January 1st 2001; this followed refurbishment of the facade and overlapping soffit to allow the light, and building, to really shine. The Project Architect was Adrian Welch, Editor of this website.



Northern Lights photo by Peter Fink / art2Architecture
The light pipe in the pavement – 16.7 billion colour options – and the colour blasters to the soffit and glass blocks are all supplied by LTP and specified by Peter Fink at art2Architecture. The art lighting looks great at night, especially from up above on the South Bridge.


Fruitmarket Gallery: Northern Lights – photo by Adrian Welch
"Inspired by the aurora borealis, and designed by Anglo-Czech artist Peter Fink, the completed artwork consists of a 'roof fin' triangle which throws gently changing lightwashes across the exterior of the gallery and features light detailing on the east and west roof. The final addition of the light pavement illuminates all passers by with an undulating uplight of colour".
Northern Lights website: www.fruitmarket.co.uk/northernlights.html
News Excerpt re Fruitmarket Gallery:
Fruitmarket Gallery Refurbishment
Andrew Miller's contribution to the refurbishment of Edinburgh's Fruitmarket Gallery: Made In Brasil (2003) includes bookcase units, tables and seating that form the Fruitmarket Gallery refurbished bookshop.
Feb 2003
Richard Murphy: some of the Edinburgh Buildings featured on this site:
Richard Murphy Edinburgh Buildings
Richard Murphy Scottish Buildings
Richard Murphy: some of the Scottish Buildings featured:
Fruitmarket Day Event jointly set up by Mick Burns & Adrian Welch: Inside Out
Edinburgh Galleries
Other Edinburgh Galleries:
RSA / Playfair Project Edinburgh
SNGMA Landform Charles Jencks
Scottish Capital Building Designs
Contemporary Scottish Capital Property Designs – recent architectural selection below:
BMA Scotland HQ
Design: John Robertson Architects (JRA)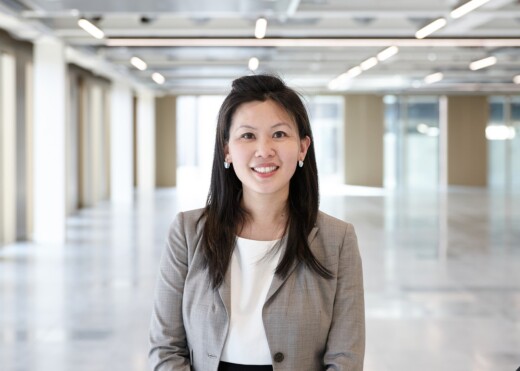 image courtesy of architects
British Medical Association HQ Edinburgh
1 Broughton Market short term let apartments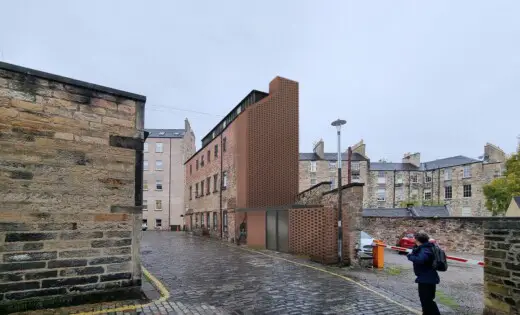 image courtesy of architects practice
1 Broughton Market short term let apartments
Comments / photos for The Fruitmarket Edinburgh Architecture pages welcome