Genting Casino on York Place Edinburgh guide, Scottish Capital Table Gaming, blackjack, craps
The History and Present of Edinburgh's Genting Casino on York Place
22 March 2022
With 33 casinos across the UK, Genting is no stranger to professional establishments. Despite offering such a wide range of parlours, few can measure up to the architectural standards achieved by Edinburgh's York Place Genting establishment. Existing alongside modern technology while retaining a sense of character hasn't been easy, but it's something this business takes seriously, in an ongoing battle between classic appearance and modernity.
The Origins of York Place's Genting
Located in central Edinburgh, York Place marks a unique snapshot in Scotland's history. With almost all of the streets built in the 18th century, the general architecture of the buildings has changed remarkably little since inception. This is one of the areas that's a time capsule back to times past, but you don't need to be a history buff to appreciate the character it reflects.
The land on which York Place was built was purchased from the city by Lord Alva in 1793. Ownership was shared by Heriot's Trust, a charity that was developed primarily to fund George Heriot's primary and secondary school (opened in 1659). With the school still existing to this day, the longevity of this part of Edinburgh stands as some of the most impressive in the city.
In 1888, the tramline was introduced to better cater to city-wide transport. This tram was driven by underground cables, with most of the supporting system lying unseen. Though the tram was effective at the time, it was inefficient, so it was eventually replaced by a more modern electric system in 1921.
Though the newer electric technology helped with the trams, it also introduced an eyesore via the requisite power poles and cables. These were met with criticism from residents and architecture buffs both, but they stayed up as a necessity for the system to operate. It wasn't until 1956 that these systems were removed. Following World War 2, almost all trams were closed in the UK, being replaced with diesel buses, and the system in Edinburgh was no exception. This was such a momentous event that early amateur film captures the final days of the shutdown.
On a street level, the final largest changes in the 1900s came from the removal of lamp posts of the street in the 1970s. Replaced by floodlights, this approach was adopted to further the visual appeal of York Place. Though this represented a time of the greatest tranquillity, it couldn't last forever. Eventually, the requirements for public transport would lead to a reappearance of trams in 2017, which continue to this day.
Genting Casino and the Modern Age
As for Genting Casino, the exact date where the casino went into operation is unknown, though the Genting Group itself dates back to 1965. The building, St George's Episcopal Chapel, was built in 1792 under the direction of famous architect James Adam. This chapel adopted a "Gothic" style which was unusual in Edinburgh for the era. Though the building's front was updated in 1934, most of the original foundation and brickwork remains the same.
With this business, the full challenge of maintaining a legacy while catering to modern technology is on display. With a history dating back hundreds of years, modifying an establishment of this size to fit modern codes and sensibilities is no easy task. For homes, this might be relatively simple, but casinos are very different, with a much more challenging set of requirements.
Fortunately, there is precedent within the casino industry of how to implement modern systems. Outside of building architecture, this could be illustrated by the changes to online architecture in systems like free spin no wagering bonuses. Some of the games providers that work with Genting Casino like SkillOnNet share links to this world through its ownership of PlayOJO, so those who get involved in taking this route don't have to start from scratch. Just as online casinos borrow from the experience of others, so too has Genting in Edinburgh taken from other classic casinos in the UK.
For those on York Place like Genting Casino, the general goal becomes to keep the bones and appearance, while applying as many modern standards and features beneath the surface as possible. This means better safety, more robust power networks, internet access, and more. Given how difficult it can be to work with old brick, this is rarely easy to achieve.
Today, Genting Casino stands as a popular example of York Place, and how far Edinburgh has come. An exterior glance might bring you to bring to the 18th century, but look beneath the surface, and you'll see a legacy full of give and take. With such a history, we wouldn't be surprised to see York Place look the same in another few hundred years. Except, maybe, for the trams.
Comments on this guide to Genting Casino on York Place Edinburgh article are welcome.
Edinburgh Architecture
Rowanbank Gardens, Corstorphine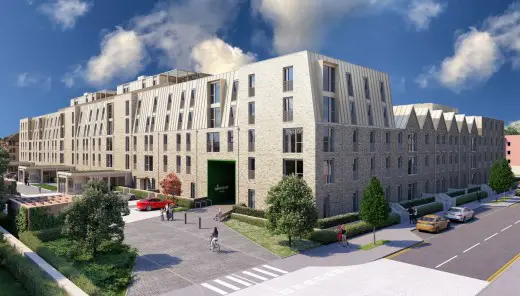 Rowanbank Gardens Edinburgh Housing
West Town Vision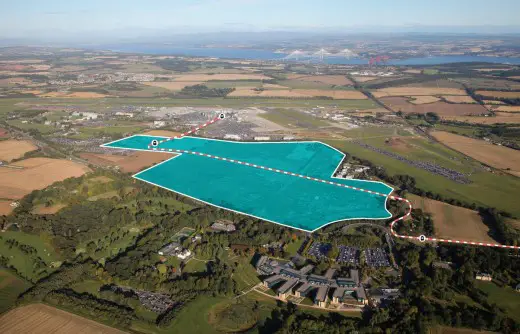 image courtesy of architects practice
West Town Edinburgh Property Vision
Comments / photos for the Genting Casino on York Place Edinburgh advice page welcome