How To Pass Gamsat guide, ACER passing entrance test tips, Australian Council for Educational Research advice
How To Pass Gamsat
28 July 2022
As kids, we've all dreamt of becoming something when we grow up. Most of us have conventional thoughts about the profession, while some think of becoming something out of the box. It is a long journey for people who dreamt of becoming doctors someday.
Becoming a doctor doesn't only require lots of patience and knowledge but sheer dedication and hard work towards the subject. But before all of it, one must be capable enough to appear and pass various entrance level tests to pursue medical studies. GAMSAT is one such entrance test.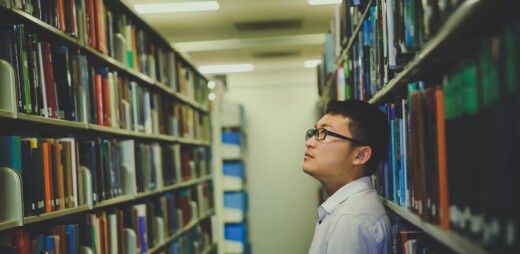 Graduate Australian Medical School Admission Test is an admission test that is looked upon by the Australian Council for Educational Research (ACER) in conjunction with GEMPASS Australia Limited to offer admission to medical students.
Students who wish to undertake high-level intellectual studies in the medical and health professional programs go through GAMSAT to get admission. Currently, six countries serve as centres for this test, Australia, the United States, New Zealand, Ireland, Singapore and the United Kingdom.
So for all GAMSAT Aspirants, there's one common question- How to prepare and pass the GAMSAT? Let's dive in to learn all the tips and tricks to pass the GAMSAT and prepare holistically.
While the short answer suggests that you work hard, prepare well and take lots of GAMSAT Practice tests, the longer answer offers otherwise.
Understand the Exam Pattern, Syllabus and Cut-Off:
The GAMSAT Exam is a five and a-quarter-hour test with three sections and a break between sections two and three. The distribution of time and questions in all sections are as follows-
Section I – 62 questions in 100 minutes from the Humanities and Social Sciences
Section II – 65 minutes for 2 essays assessing written communication
Section III – 150 minutes for 75 physical science questions
The Cut Off is different for different years. However, it is wise to check the cut-off for the last three years to get a rough idea of an expected range for the year you appear for the test.
Syllabus-
The basic requirements of knowledge for different subjects are
Biology and Chemistry – 1st-year university level
Physics – Australian Year 12 level
English – HSC Standard English level
Make a Time Table and Understand what helps you learn:
If you don't set time to prepare, there's a high chance luck won't miraculously be on your side on the exam day. So make a timetable to brush up on your learnings and check everything, even if you know it. Learn as it appeals the best to you, visual, audio, kinesthetics or whatever.
Do not be stupid enough to ignore things you know for things you don't know. Cover topics of interest first, so you get confident about them rather than covering the ones you don't clearly understand and then leaving the clear ones foggy.
If possible, divide the day into three sections, the same as the exam day and start preparing.
Practice sessions are also test days:
If you think studying everything and showing up on the exam day will help you score, spoiler alert, it won't. Since the test is five and a quarter hours long, the number of hours (including the break) you might have to spend at the test centre can be as long as eight hours.
Put your mind and body to the practice of sitting for the required number of hours at a stretch so that you don't bore yourself out on the test day. As easy as it sounds, sitting for a stretch is sometimes exhausting. If you don't make it a habit, you'll find it difficult to concentrate on the exam day.
Practice makes a man Perfect:
Start practising with test sets and the exact time limits you'll face during the test day. It will condition your mind to take the exam as a routine and help you remain stress-free on D day. When you practice, make sure to assess your answer sheets and find out your strengths and weaknesses.
Start working on your weaknesses gradually, keeping your strengths in mind. On the final day, solve questions from your strong area first, keeping the weaknesses for the end. Try going through the previous year's question papers to understand the exam better.
On the Final day:
Stay hydrated and full: Although you might feel that staying full will put you to sleep, staying hungry might put you in a deeper sleep. So make sure to have something fulfilling before you go for the test. Also, drink sufficient water, not too much; you don't want to spend more time emptying your bladder than filling up your answer sheet.
Relax, You got this: You might not realize it, but if you've followed everything mentioned above, you will make it. Stressing about it won't extend the time limit or reduce the number of questions. So, calm yourself down, answer the questions from your strong areas first and then attempt the difficult ones in the remaining time.
Utilize the Break: Since you'll get a lunch break between sections two and three, breath during this time. Have a good lunch, understand the people and the surroundings and relax. You've prepared enough for this day, and using this break to stuff some more details into your brain, might make your brain throw up what it already knows. So, do not try last-minute readings now.
Look around, breathe, keep the positive attitude up and sit for the next section.
Side note:
Meditate while you prepare for the exam. It will help you focus and bring your energies to your goal. Meditation works like magic and allows you to concentrate better, and what usually takes you an hour would require much lesser with meditation.
Following the above directions might not help you as much as everything combined well. So make sure to either follow it all or none. Practice alone won't help unless you are confident enough about the exam. Neither will confidence alone helps you without the knowledge. But if you've followed everything thoroughly, the chances of you not qualifying are slim.
However, if you still somehow do not qualify for the test, it's not the end of the world. Keep trying, maybe a little harder next time, and you'll surely achieve your goal.
Comments on this guide to How To Pass Gamsat article are welcome.
Architecture
Rowanbank Gardens, Corstorphine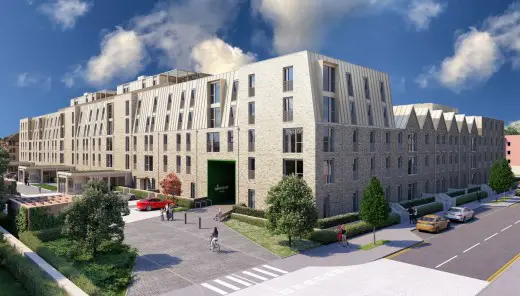 Rowanbank Gardens Edinburgh Housing
West Town Vision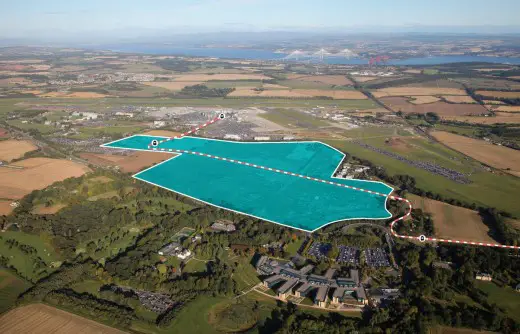 image courtesy of architects practice
West Town Edinburgh Property Vision
Comments / photos for the How To Pass Gamsat advice page welcome