14 Strategies for Marketing Your Commercial Rental Property in Edinburgh Advice, Building Sale Tips, Real Estate
14 Strategies for Marketing Your Commercial Rental Property in Edinburgh
26 March 2020
Are you trying to rent a commercial property in Edinburgh? If so, there are several commercial property marketing ideas that will represent your brand and the properties you own in the best way to generate interest and leads. Marketing commercial properties effectively will help you better connect with your target audience and drive interest. Check out some of the top strategies and ideas to use to help you choose what's best for your next project.
Show Your Community Spirit By Partnering With a Community:
If you want to be successful when it comes to marketing commercial property in Edinburgh, it's a good idea to think about the long game and show your involvement and commitment to the community. Partnering up with a local charity is a great way to gain further recognition in your community. You could go even further and hand out merchandise with your logo and brand name on them – a great strategy for advertising both now and in the future. Consider giving out items that will last longer – for example, a branded t-shirt will probably be a better advertisement for your brand compared to a sticker or pen.
Get a Professional Website:
When potential clients conduct research, your website is most likely going to be one of the first things from your brand that they will come across. Because of this, it's important to make sure that yours is not only a strong representation of your company but also leaves an immediate positive impression of your professionalism. Websites and blogs are a fantastic way to build your professional profile and showcase your authority in your field. Write regular blog posts and articles that showcase your knowledge of commercial property – and commercial property in Edinburgh – and publish them on your website. Not only will this help you better impress potential clients, but it'll also help you rank higher in search engine results.
Build Single Property Websites:
A single property website is a great way to give your potential clients all the information that they need in one location. If you have office space for rent in Edinburgh, for example, a single property website offers an all-in-one location for information that your potential clients might be interested in exploring or reviewing.
Include as much information as you can, such as floor plans, exact location, and high-quality images of the property from every angle. Check out some examples from Amos Beech, who provide complete office space rental solutions in Scottish cities such as Edinburgh and Glasgow.
Utilise Social Media:
Being active on social networks where you can find most of your clients together at the same time is one sure way of gaining commercial rental property exposure. Showcase your properties on social media as much as possible, from Instagram to LinkedIn and everything in between. There are many ways that you can do this from regular posts and targeted ads, to posting in specific groups where your clients are likely to hang out. Placing your opportunities right there in front of potential clients while they are browsing online is a great way to boost your chances of sparking their interest.
Create an Immersive Experience With VR:
Using virtual reality might seem a little futuristic, but the truth is that it can be an incredibly useful tool when it comes to marketing commercial rental properties. It adds a completely new dimension to commercial property marketing, providing an immersive experience that really captures the potential of a property in a way that nothing else can.
You can place viewers into a life-like, virtual simulation of a property, which is fantastic for showcasing how it could be improved or renovated. You can also show the client the various ways in which a potential new tenant could use it for their business. One of the main benefits of using immersive virtual reality is that it offers something beyond imagery alone, creating a connection that allows potential clients to really imagine themselves and their team working in that office.
Invest in High-Quality Business Cards:
With so many of today's marketing strategies now focused online, you might have forgotten about some of the old, tried-and-tested marketing methods like business cards. But the truth is that everywhere you go you are representing your business and investing in your brand; the impression that you make starts with the moment that you meet somebody. It's a good idea to invest in high-quality business cards that reflect the standard of work that you do and make a great first impression.
Use Videography:
When it comes to showcasing the expansiveness of commercial rental properties, there's nothing quite like videography. A good video can bring your commercial property to life and help potential tenants really imagine themselves there compared with a photograph alone.
Drone video, in particular, is a very useful tool to use; it gives potential clients a very clear image of what they might potentially be investing in for their business. Drone footage is able to showcase your completed project and the area, rather than just the inside of the office, via gorgeous aerial imagery. It's perfect for capturing everything from construction sites to the completed building
Host an Event:
Hosting an open event for brokers gives you the opportunity to gain some serious exposure for your property from the network of some of the best commercial property brokers in your area. Showcase the property and give them a time that they won't forget in a hurry; this will encourage them to bring potential clients to you. Open houses are a fantastic way to connect with both brokers and potential clients and really impress them.
Get Media Attention to Boost Brand Awareness:
Media coverage can provide a significant boost to your brand, allowing your commercial property to reach an audience that you might otherwise have missed. Consider putting together a press kit and various press releases to distribute widely. Make sure that they give your commercial rental property an interesting and unique angle that invites media coverage.
Get Local Businesses and Figures Involved:
Invite the local press, investors, businesses, influences and other key figures to an event that really showcases your commercial property. Set up tables and entertain them while encouraging them to explore the property and ask as many questions as they like. Go one step further by providing informational leaflets and other marketing materials filled with any details on the property that they might want. If you want to encourage people to talk about your property, the best thing to do is put together an event that gives them a reason to bring it up in conversation.
Utilise Face-to-Face Networking:
Commercial property and real estate conferences and networking events are fantastic places to improve your skills, meet people and build relationships, and of course, get future leads. As you are probably already aware, people tend to prefer doing business with other people that they already know and trust. Spending time face-to-face networking and taking the time to really nurture and build on the connections that you make at these conferences and events may lead to you finding the perfect tenant for your property through one of the contacts that you make.
Keep in Touch With Previous Clients:
Commercial property tenants tend to know others who operate in the space, and for this reason, staying in touch with them can be one of the most valuable resources to you. Sometimes, the simple act of reaching out and staying in touch with your past clients can be the most effective tool that you have; you never know if they are going to be in the market for a new commercial rental property themselves or if they will be able to recommend you to somebody that they know who is currently looking for an office space or similar to rent.
Whether you send a casual text or an email with attached information, photos and videos, sending information about your property to people who have done business with you in the past can often be one of the most profitable moves you'll make.
Define Your Unique Selling Point:
Defining and being completely clear about what makes your commercial property unique will help you find the right tenant. Differentiating yourself from everything else on the market is the key to successfully marketing your property, especially if you are located in a high development area with lots of competition. Consider the aspects that really make the property outstanding and unique, such as location, views, foot traffic, space and more.
Tell an Interesting, Compelling Story:
Often, the best commercial property marketing ideas come from the property itself. You can tell a compelling story by focusing on the historical or more interesting elements of your property to make it special and help it stand out from the crowd. An interesting story will help your clients better connect with your property, rather than seeing it as simply another building. If your property has a notable or historic element to it, be sure to tell this story to your potential clients, even if it's just a small detail.
When it comes to successfully marketing a commercial rental property in Edinburgh, these strategies will help you gather interest and get the edge over your competition.
Comments on the 14 Strategies for Marketing Your Commercial Rental Property in Edinburgh advice article welcome
Scottish Architecture
Contemporary Lothian Buildings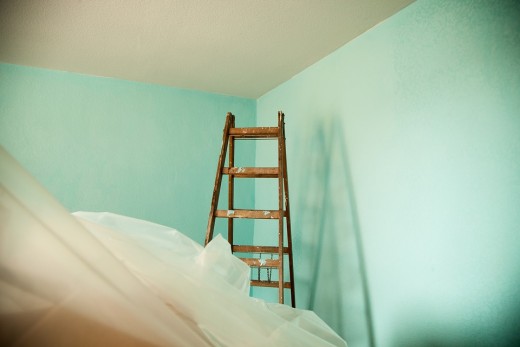 image courtesy of article provider
Comments / photos for the 14 Strategies for Marketing Your Commercial Rental Property in Edinburgh page welcome