4 tips for office building space efficiency, Commercial property interior design advice
4 Tips for Space Efficiency in Office Buildings
13 June 2022
Office design is a key element of ensuring the happiness and productivity of your team.
As businesses are shifting back from virtual to physical work environments post-pandemic, investing in an efficient office set-up is more important than ever.
Here are four strategies to maximise the space efficiency of your office environment, and to help your team thrive even in limited square footage.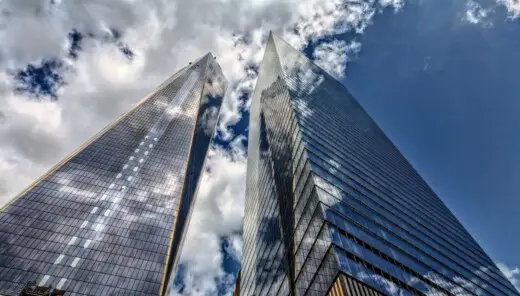 1 – Consider Mezzanine Additions
To begin with, you could consider creating additional space for your team by adding a mezzanine floor.
If your office ceilings are high enough, mezzanines are a fantastic way of optimising your layout. Their construction typically does not alter the main building structure and can easily be implemented in the course of an office redesign.
For instance, you can use mezzanines to add a dedicated dining, storage, or relaxation area away from the main work spaces.
Western Industrial, a UK-based mezzanine construction specialist, gives some more insights into how they approach designing and building mezzanines: "We offer a free consultation to assess our clients' needs and recommend the best options for their space. We then work closely with them, discussing their mezzanine application, deciding on materials, column grid and site conditions for installation. Our aim is to provide clients with the best solution that will also comply with all fire, safety and building regulations legislation."
2 – Calculate Occupancy
A crucial element to optimising office space is to determine how much of it you actually need. That means calculating occupancy.
With partial work from home policies, parental leave, holidays, work trips etc., chances are not all of your team members will be at the office at the same time. Consequently, providing dedicated desk space for each of them ultimately ends up wasting space and restricting the space for those team members who are present.
Before you start designing your space strategy, you should therefore track how many team members are present at peak times – and adjust your plans accordingly.
3 – Set Up a Floor Plan to Inspire Movement
On a routine basis, nothing is more destructive to a team member's health and productivity than being stuck, immobile, behind the same desk all day.
In fact, one of the most frequently requested features during office redesigns are sit-stand desks. These promote movement, allowing people to work in a chair or on their feet.
You can go a step further, though, by designing your floor plan to promote movement. Space out desks and locate relaxation areas in different sections of the office to encourage people to stand up and walk.
4 – Go Vertical
Finally, you can increase space efficiency in your office by focussing on adding vertical elements.
Think floor-to-ceiling storage solutions lining the walls of your corridors, writable walls, or wall gardens. These design elements can create additional storage space, eliminate the need for cumbersome whiteboards, and add a green boost to your office atmosphere.
Conclusion
A well-designed office can help your team thrive in a post-pandemic business world. By following the tips above, you'll be able to optimise your available space and ensure smooth workflows and the wellbeing of your team.
Comments on this guide to 4 tips for office building space efficiency article are welcome.
Architecture
Rowanbank Gardens, Corstorphine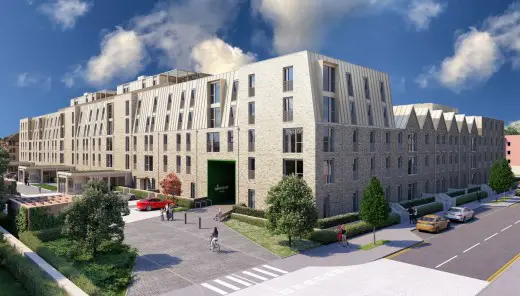 Rowanbank Gardens Edinburgh Housing
West Town Vision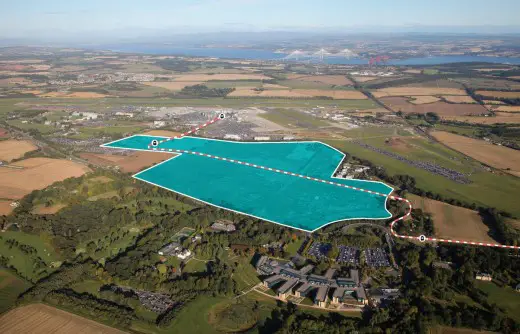 image courtesy of architects practice
West Town Edinburgh Property Vision
Comments / photos for the 4 tips for office building space efficiency advice page welcome