5 ways to prepare to buy your first home guide, Housing renewal advice, New building design
5 Ways To Prepare To Buy Your First Home
25 Mar 2022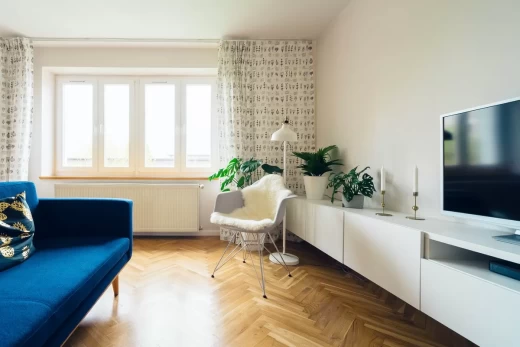 Photo by Jarek Ceborski on Unsplash
Saving up money to buy your first home is a milestone many hope to accomplish as quickly as possible. Nonetheless, this exciting milestone in your life can seem daunting, especially if you've never owned property before. Moreover, the first home one purchases can be the single biggest purchase one will ever make, and it can seem like an insurmountable task to get ready for it.
First-time home buyers can find the process intimidating, especially if they're not sure how to prepare themselves or their finances to buy a home. Moreover, some get afraid by the idea of renovating to save money even if it simply means a windows and door replacement. Yet, there are ways in which one can make smarter decisions in the home buying space, and thus, ensure the smoothest transition into becoming a first time homeowner.
Here are 5 ways to prepare to buy your first home
What to look for BEFORE buying your first home
When you purchase your first home, there are several things that you should look out for. Finding a good location with a nice neighbourhood will increase your chances of selling it later, thus making the home a good investment. Search for homes in areas that are in demand, like downtown or near universities and schools. Depending on where you live, make sure your neighbours aren't too noisy, so you don't have too much disturbance from people in your neighbourhood. Research how far away any main highways or byways are from your new home. If they are close, then be prepared for traffic noise and a higher volume of vehicular traffic near your house.
Finding a good realtor
Realtors are an integral part of purchasing a home, one can find that out easily by watching any of the several realtor based reality shows on Netflix right now. Yet, finding one who is experienced and knows your area can mean the difference between saving money or losing money on your first home purchase. The best way to find a good Realtor is by asking for referrals from family, friends, and co-workers. Once you've narrowed down a few people who you want to contact, ask them questions about their experience with their Realtor. If they recommend that Realtor over others they've worked with, it's likely they were pleased with them and their services. If your relative or friend doesn't have any recommendations or positive experiences, ask them what made their realtor special and try to research that person before making contact.
Figuring out the mortgage
Mortgage is an essential aspect of home buying. A good Realtor will have wide knowledge on mortgages and definitely help you find a good deal. Typically, your mortgage lender will offer several options for you to choose from. These include conventional mortgages, government-backed mortgages and/or Federal Housing Administration loans. The FHA requires a down payment of 3.5 percent and has lower credit score requirements than other types of loans. It's a good idea to determine which type of loan is best for you—especially if you don't have 20 percent or more for a down payment—so be sure to talk with your real estate agent about each option before you begin shopping for homes. They can also answer any questions that come up along the way and help prepare you for home ownership once everything is in place.
Home insurance
Before you can purchase your first home, you'll need to have a solid grasp on your insurance policies. While people often write off homeowners insurance as an expense of buying real estate, it's actually a valuable investment in protecting yourself from risks associated with home ownership. Make sure you understand what's covered by your policy and what's not so that when (or if) something does happen, you're prepared for it. It is easy to get educated about insurance just by scrolling through online articles, but you can always go to prospective insurance companies or even banks to learn more.
Remodelling a home before purchase
Before you buy your first home, you should know what options are available to you. Whether you plan to own it and reside within it instantly, or hope to use it as additional income by renting it out, consider remodelling before jumping into a new house. If you're not familiar with real estate terms like kitchen cabinets, it may be best to have an idea of what it is that you want. You don't have to know every little detail about remodelling homes but knowing which areas are most important can be crucial. You don't want to feel rushed into buying a home only to find out later that it would have made more sense financially if you went in another direction. Moreover, with the recent innovations in home design it is possible you will find ways to make the home more energy efficient and affordable in the long run by making a few changes.
An important thing to remember when buying your first home is also to have a future oriented mindset. It is possible to find cheaper properties in locations that might be up-and-coming, but you'd have to understand what it is you are willing to bargain on. Most times properties in such locations can be noisy due to constructions, but 4-5 years in, it might be the best decision you made. Nonetheless, whatever home one decides on purchasing, it is essential to understand personal needs as well as finances to ultimately make the most well-informed decision.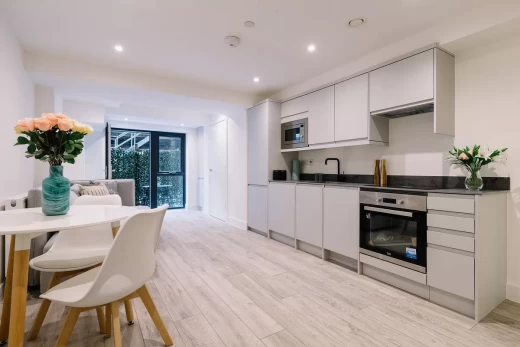 Comments on this guide to 5 ways to prepare to buy your first home article are welcome.
Architecture
Liberton Brae Townhouses
Design: LBA Architects
Liberton Brae Townhouses
St James Quarter Edinburgh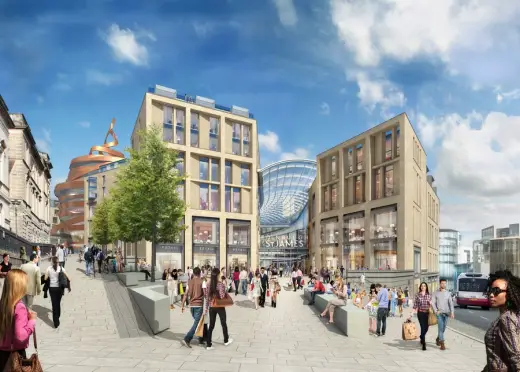 image of the development
St James Quarter
Comments / photos for the 5 ways to prepare to buy your first home advice page welcome