Architectural Podcast guide, Property Advice, Tips
Architectural Podcasts
23 Feb 2021
It may surprise you to know that there many podcasts with a focus on architecture and its trends. Architectural design is primarily a visual subject, and most likely any discussion on it requires some sort of visual aid. However, architecture trends, in general, can easily be discussed without any visuals; as is common for podcasts.
Creating an Architectural Podcast
Few extra skills are required to create a podcast, but knowledge of the main subject is essential. At the very least, the podcaster should be interested in architecture and capable of holding a conversation with guests on the topic. Spotifystorm can help aspiring podcasters grow their Spotify pages, and attract a higher cadre of architects as guests. With two microphones and a laptop, a podcast can be recorded virtually anywhere. Many podcast hosts do not necessarily require the guest to be physically present, giving the option to have the conversation over the internet, from thousands of miles away. Editing a podcast can be simple or elaborate, depending on the theme of the podcast.
Topics Discussed
Although architecture is a single subject, it is a multi-faceted one. The different podcasts already available that are based around architecture have varying subjects. These are some of the topics that are discussed among podcasters on the topic:
Trends in architecture – this is not surprising in the least, as all forms of social media are used to discuss and create trends. Podcast hosts and guests can both give their opinions and feedback on the latest trends in the field, and the conversation can easily inspire new trends.
History – Millions of historical buildings are discussed among architecture students all over the world. The design, materials used, and structure are just a few aspects that fascinate architects on historical buildings. For example, The Leaning Tower of Pisa, a beautiful disaster, is worth some discussion for architects to learn from the mistakes of others.
Business-related – As architects are often their own business managers, many are interested in ways to improve their business and turn a better profit without compromising their designs. Using cheap materials can give structurally inadequate designs, and discussions on ways around this problem are relevant to the industry.
News – The latest in architectural design and building concepts can be discussed on podcasts in detail. This is the easiest topic to start with, as the beginning of a conversation will be based on a piece of news – the opening of a new building, the leaked design of a skyscraper; anything that sparks architectural interest.
How Podcasts Affect Architecture
Many podcasts are edited – usually just to take out dead audio and other unwanted noise. Especially if the podcast is unscripted, it can serve as a conversation starter for people listening. Obviously, the more a topic is discussed, the more it has an impact on trends in the subject. For instance, a podcast may discuss minimalism as a modern trend in architecture. Listeners discussing the topic will be more interested in minimalism and might lean towards it the next time they are designing something or asking for a design. This in turn means more architectural projects will have a minimalist design, thus creating a ripple effect where the trend continues. If and when one-day minimalism falls out of favor, there will be a similar discussion somewhere – and another trend will be set, to end minimalism in favor of another new idea.
Podcasts are essentially a form of communication that can be enhanced using social media marketing. As with any other subject, podcasts on architecture are an open conversation and can serve as a great tool to help in innovation and thinking out of the box.
Comments on this Architectural Podcasts article are welcome
Edinburgh Architecture
Liberton Brae Townhouses
Design: LBA Architects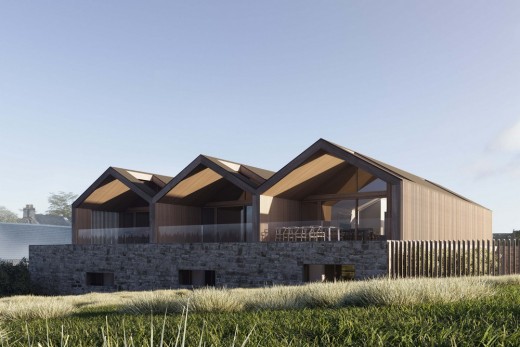 image courtesy of architects
Liberton Brae Townhouses
St James Quarter Edinburgh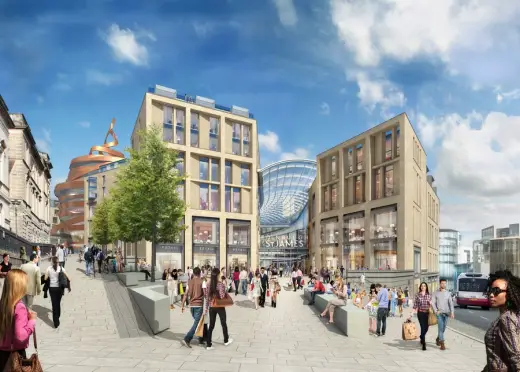 image of the development
St James Quarter
Comments / photos for the Architectural Podcasts Advice page welcome