Best Casino Architecture in the World guide, Gambling resort buildngs around the globe
Best Casino Architecture in the World Guide
9 Mar 2021
In the world of modern casino, buildings are usually slick and functional, with not much architectural flourish to speak of. Most developers reserve their show-stopping designs for casino interiors as they aim for a luxurious finish. However, if you look to casino resorts and some dedicated older casinos, you can find some amazing architecture.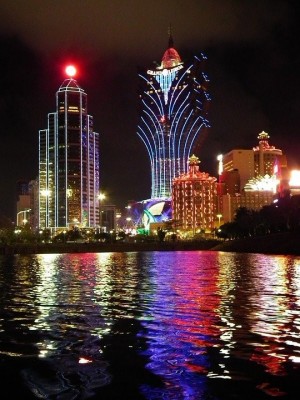 And that's why we are here, to show you the best casino buildings in the world. Of course, if you're looking for an All British Casino Review, there are some honorable mentions in Edinburgh. The city's own Grosvenor Casino in the old The Maybury building is a stunning example of Art Deco design.
Still, it's to the rest of the world we must look to find the best casino architecture.
Monte Carlo – Mónaco
Monte Carlo is a luxurious part of the already upscale principality of Monaco and famed for its casinos. This is where elegance and opulence meet, and many of the casino buildings live up to the reputation. As a playground for millionaires, you don't have to look far in Monte Carlo to find a stand-out casino design. Grand and luxurious, the Monte Carlo casino itself is a testament to the excess of this place, complete with its bright white exterior and golden fixings. Built by architect Charles Garnier in the 19th century, this Beaux Art building is a sight to behold.
The Bellagio – Las Vega, United States
When looking at casino architecture in Las Vegas, you're spoilt for choice. However, many of the resorts despite being imposing and interesting are often excessive and too garish. In terms of the mega-resorts, The Bellagio stands out at striking a good balance of style and presence. Sure, The Luxor, Cesar's Palace, and other resorts are memorable, but the Bellagio is perhaps the only one that is incredibly beautiful. Designed by DeRuyter Butler in the 1990s, The Bellagio is all about elegance, inside and out, thanks to its Italian-inspired design. Of course, this building is perhaps most famous for the Fountains of Bellagio, a large man-made lake with a massive dancing fountain.
The Grand Lisboa – Macau, China
Love it or hate it, you cannot deny the Grand Lisboa makes its mark. Towering high in the Macau skyline, this is a dominant building that is one of the most recognizable buildings in the world. Critics would call this postmodern building an eye-sore, while others praise it as a work of art. Wherever you stand, this is a building that demands and then commands attention. This icon has many unique aspects worthy of discussion, but the LED dome stands out as the biggest in the world. It boasts over a million LED lights and can create custom light shows.
Sun City Casino Resort – South Africa
Perhaps another controversial choice considering Sun City is more theme park than it is architecture. That said, Sun City Casino Resort is a stunning place that has been constructed with beauty in mind. Yes, it is an exercise in manipulation, a façade, but what a good looking sham it is. Based on traditional African cue, the buildings are earthy but luxurious, while there's no denying the setting amidst the expansive grasslands of Africa. Las Vegas meets Mother Nature; Sun City is utterly unique.
Comments on this guide to Best casino architecture in the world article are welcome
Edinburgh Architecture
Liberton Brae Townhouses
Design: LBA Architects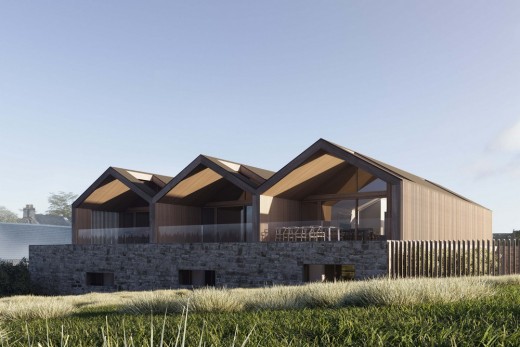 image courtesy of architects
Liberton Brae Townhouses
St James Quarter Edinburgh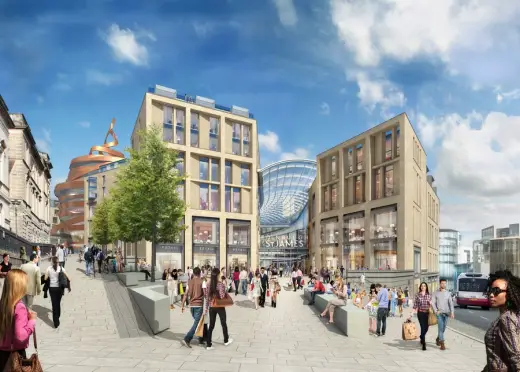 image of the development
St James Quarter
Comments / photos for the Best casino architecture in the world page welcome