Best Software for Architecture Students in 2020 Advice, University Computer Tips
Best Software for Architecture Students in 2020 Guide
1 June 2020
Nowadays, to make the most out of digital modeling and structural design, it is necessary to have highly efficient architectural software regardless of the platform you decide to use. One interesting thing about architecture is not in having a work surface in which you can actualize your design, but also the freedom to adjust or add features as well.
What's more, engineering information can also be included in more intensive projects to make sure that the structures you design are practically viable. Through architectural software, designers can monitor project management procedures and workflows. Some come integrated with the applications, or can just be used with other applications.
At the moment, dedicated applications are still rare. The reason is that applications need to be comprehensive. Worse, there exist only a handful of developers who specialize in such.
We shall, therefore, take a look at the most effective architectural software in 2020, as well as other options worth choosing:
3DS Max
3D Studio is among the initial programs to provide hardware-accelerated 3D image version. It is particularly useful in designing visuals and even fly-through animations aimed at enhancing a project. It eliminates the need to design one from scratch.
Together with the basic iteration of 3DS Max, one can select from three unique flavors aimed at entertainment & media functions, product design, and manufacturing, in addition to engineering, architecture, or a construction collection.
This software is available via an annual subscription worth $1545, and if you sign up for a period of two or more years in advance, you get a reasonable discount. Also, you can purchase it bundled together with Revit, Civil 3D, AutoCAD, and InfraWorks at a discounted price.
Civil 3D
Apart from being caught up with writing assignments and finding themselves saying, "I need to write my essay," drawing and modeling are two of the many tasks architecture students encounter – see https://uk.payforessay.net. Civil 3D is the best tool for such projects. There are numerous tools available that can work well with Civil 3D. Civil 3D has also been created to function alongside other Autodesk applications, such as AutoCAD and Revit. It provides both documentation and a creative design platform for  Modelling or BIM workflows.
One important feature of the program is its ability to integrate the modeling of terrains and images taken during survey, construction geometry, and transport infrastructure. All of these elements have been combined into one immensely annotated package. It enables engineers to focus on their specialties as well as view how the changes they make could interfere with other components.
AutoCAD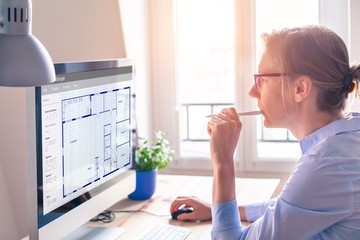 For a long time, AutoCAD has remained the primary application for professional architects and even engineers. Autodesk has also integrated various architecture and design tools into this software. To accelerate the process, AutoCAD offers pre-designed objects for use as doors, walls, and windows. Additionally, it has mechanisms that are useful for the creation of sections, elevations as well as plans, all from the geometry of models.
One major downside to this application is that it is highly skewed towards older working processes, whereas most professionals in the construction industry are shifting towards BIMs. To cater to such customers, Autodesk provides Revit. However, the use of this software is subscription-based. You can as well get it as a combined package of the Construction, Engineering, and Architecture combo.
CATIA
CATIA was created for the precision modeling of military hardware. It easily deals with complicated architectural procedures and generates highly detailed models. Even though numerous CAD applications appended safety and co-operation controlled distribution, later on, this feature has been part of CATIA right from its first release. Also, it later expanded its coordination features to leverage on cloud functionality.
But to receive this software, you are required to ask for a quotation from Dassault. It is fully-featured and highly powerful software such that the maker does not post the exact price.
Chief Architect
Practically, more homes get constructed compared to retail parks or huge office set of buildings. It is the software's stronghold. Aside from architects, homeowners who desire to remodel their homes and interior designers can utilize it to develop unique structures. The application comes in both premier and Architect interiors varieties. If you need to create complete buildings, including all the details, then the premier variety is the ideal choice.
Best Software for Architecture Students in 2020 – Final Word
If you are an architecture student or a professional architect, try out any of the above architectural design software to exploit their full potential as well as finding out what works for you.
Comments on the Best Software for Architecture Students in 2020 advice article are welcome
Scottish Architecture
Contemporary Lothian Buildings
Napier University Interior Architecture
Advocate's Close, Royal Mile: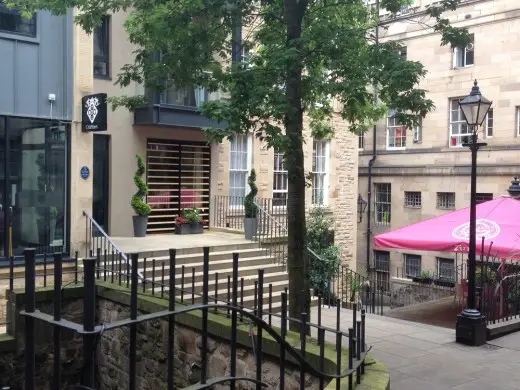 photo © Adrian Welch
Comments / photos for the Best Software for Architecture Students in 2020 page welcome