Property in Edinburgh, Average House Price, Lothian Home Value, Residential Buildings
DBS check for the right contractors and builders
11 Nov 2020
There are various DBS checks that an establishment has to get through if they are planning on working with specific individuals and businesses. Applying for a DBS check is one of the most relevant requirements depending on the people the tests are for – see https://crbdirect.org.uk/dbs-checks-for-volunteers/.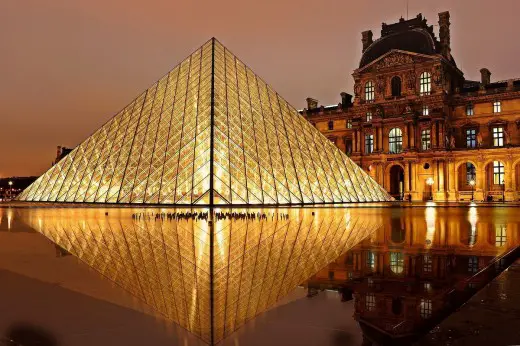 Getting the DBS check to make sure establishments are working with the right contractors and builders
When it comes to contractors or builders, for the most part, an individual can outsource a project without knowing the people who will be handling it. The process can be quite scary since there are various avenues where people work with contractors. Most companies and jobs have employees on the regular payroll, as well as teams contracted out.
The primary purpose of the DBS check, other than a background check of the individual and to double-check whether if they have a criminal record or were involved in any crimes, is to make sure they are open to working with different sections of society.
There are various types of DBS checks, and depending on the work, industry, and the people coordinated with, the employer has to handle the right ones for their employees.
Regular or Basic DBS check: Contains any convictions or cautions that are unspent.
Standard DBS check: Provides additional details of all spent and unspent convictions, cautions, reprimands and final warnings (apart from protected convictions and cautions) held on central police records.
Enhanced DBS check: Provides the same information as the standard check as well as additional information held on local police records considered relevant to the job in question.
Enhanced DBS with list check: Contains the same as an Enhanced DBS check, but it will also include checking the Disclosure and Barring Service's children, and adults barred lists – a list of individuals who are barred from working with children or vulnerable adults. This level of check is only needed for jobs involving caring for, supervising or being in sole charge of children or vulnerable adults.
Getting through the enhanced test is one of the most important requirements when working with contractors in schools or hospitals since they are quite often dealing with children, senior citizens and aged folk.
Even in such cases, there are instances where the people who have contracted the work, might not be interacting with the age groups mentioned, so getting a test on them might be challenging. Various other bits of information about the builders or contractors are also relevant. Will the individual work at a school during the term or the break? Working during the break implies that they would not be interacting with the students at all, which might not need them to apply for and provide information through the enhanced DBS check.
Whenever any company is working with contractors, they can coordinate gathering the information through the individual that is providing them with the labour.
In many organisations, DBS checks for contractors are a requirement. Often, the company supplying contractors will need to request their DBS check. There are several aspects of the process that they should consider and these are below.
Consider the place of work which often determines the level of check suitable. Like contractors working at construction are not a concern from the point of view of children or older people. However, a check to find out if they have a criminal record might be important to the others working there can be handled.
Think about whether working in this institution means there are any further considerations, for example, frequency of work, or place of work within the building which might be relevant to the work they handle.
Speak to the organisation in question and discuss DBS checks with the school or care home. If there is any doubt, talk to the right people about getting a Disclosure and Barring Service can confirm legislation.
People can get through some CRB tests without too much trouble. Additionally, people are allowed to apply for the information even if they are not directly working with the individual whose details they are seeking. Changes like these make it safe for people within their workplace and to look out for others.
Comments on this DBS check for the right contractors and builders guide article are welcome
Edinburgh Architecture
EAA Awards
EAA Awards
Conservation and energy efficiency work on the Canongate
Canongate Housing Development
New Linear Accelerator Treatment Facility in Edinburgh
New Linear Accelerator Treatment Facility
Comments / photos for the DBS check for the right contractors and builders page welcome