Dining room sideboards or buffets appeal guide, Home interior tips, Property style advice
Give an Ultimate Appeal to Your Dining Room with Sideboards or Buffets
15 July 2021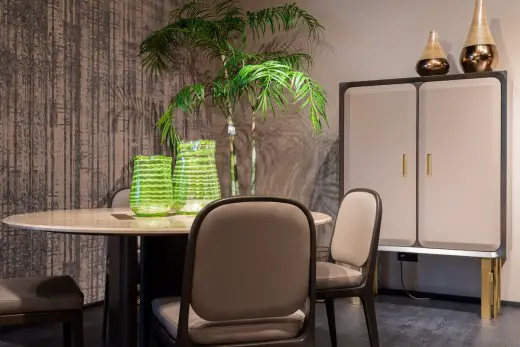 Buffets or sideboards are important storage furniture pieces that add to the completeness of your dining room or kitchen. They are preferred over pre-built cabinets and adds to the beautification of your home. They blend well with almost every interior theme, be it country, Victorian or shabby chic interiors.
The sideboards and buffets come in varied designs and provide good utility as countertops, storage, and furnishings. You can explore a good range of oak wood sideboards at https://www.onlyoakfurniture.co.uk/product-category/oak-sideboards/.
Are Sideboards and Buffets Same?
A buffet is a more traditional term used for the same furniture piece. Buffets are heavier and provide comparatively more storage space. In the olden days, a buffet used to store fine china crockery along with dining area linens. However, the buffet top provides a platform to keep extra dishes or display exotic cookies in jars.
Sideboards are more modern-day furniture with open shelves with an option to have a door or not. Usually, they have storage drawers preferably with glass fronts. With a modern look, they are not content with the dining area only but can also be a part of the living room. The solid top of the sideboards is good to keep the TV, and its multiple storage spaces can hold media players, gaming consoles, and more.
Things to Know Before You Purchase a Sideboard or Buffet
Style and Theme. Take into consideration the room theme and other furniture before buying a sideboard. Everyone wants to buy furniture that blends with its existing setting to give a pleasant feel to the room.
Room Dimensions. You should be aware of the area dimensions and where you want the furniture piece to go. Having no idea of the dimensions can cause re-arrangement of the room and other furniture to adjust the sideboard.
Door Width. Measure the door width from which you will take your buffet or sideboard. Although sideboards are narrow, buffets can be bulky and broad and could cause difficulties entering the door. Ensure that you have at least an inch or half-space on both sides of the sideboard for easier passing through the door.
Floor Type. As already discussed, that buffet can be heavy, so you must have a solid and leveled floor for placing it. It ensures that the drawers and doors of the furniture piece work smoothly.
Material Choices for Sideboards and Buffets
Sideboards are available in varied material choices. People still prefer having a solid wood sideboard, like oak having expensive layers of exotic materials like mahogany or maple. However, the more modernized pieces use pine, barn wood, and even fiber wood. Sideboards are also available in unfinished pinewood, which gives you an option to have its natural texture or get it painted to match your theme.
Features to Consider in Sideboards and Buffets
Consider the following features while buying buffets and sideboards:
Sturdiness. You would like to have a sturdy furniture piece that could hold on to your exclusive wide television or other display items. Most individuals prefer to have a wall-mounted TV to support the looks of your sideboard, which also ensures safety from kids and pets.
Stylish. In the current times, we have a lot of modern patterns and styles to make a choice. You can opt for a credence style sideboard with slider glass doors to place your media player and other TV accessories neatly. On the other hand, you can opt for opaque wooden doors to store your things without displaying them.
Color Options. Adding a modernized touch can have a lot of different meanings for different individuals. Some like the natural wooden textures, while others prefer a solid white Boardwalk theme. However, black and dark brown textures complement almost every surrounding and give elegance to your room theme.
Finishing. For the living room furniture, we often prefer pieces that are easy to clean and maintain. The traditional buffets often come with milk paint and lacquer coating and can be damaged by the cleaning solutions. However, modern furniture uses varnish, vinyl, shellac, or unfinished wood that is easy to clean. Avoid buying lead-based paint products in places that have pets and kids.
The Pattern that Best Suits the Dining Area and Kitchen
Generally, people prefer boardwalk-style for the kitchen and dining area. It incorporates a simple pattern with conventional lines and lots of storage space within the unit. Boardwalks usually have a modern paint finish and smooth texture, which can be easily cleaned and maintained.
Sideboards – Furniture that Compliments Any Room
Sideboards complement any room and blend with almost every style and theme. It can be matched with your existing furniture and interior and can even mix up with a modern touch. Add a sideboard or buffet to your interior and give the area a new feel.
Comments on this Guide for Dining room sideboards or buffets appeal article are welcome.
Edinburgh Architecture
Powderhall Stables Building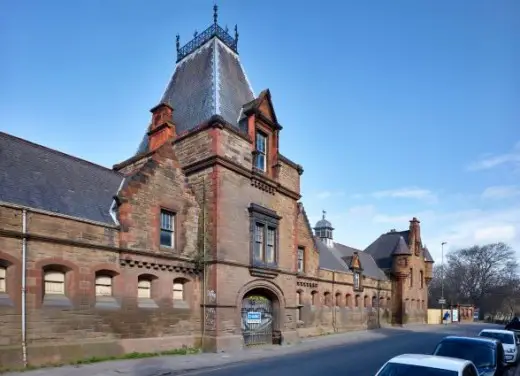 photo : Andrew Lee
Powderhall Stables Building News
EAA Awards
EAA Awards
Comments on this guide to dining room sideboards or buffets appeal advice article are welcome