Dirleton Castle Photo, Location, History, Architect, Historic East Lothian Architecture Image
Dirleton Castle, Scotland : Building
Historic Scottish Building in East Lothian, south east Scotland, UK
post updated 5 January 2022
Dirleton Castle Scotland
Please check with owners for details such as access & charge
Edinburgh & Lothian
Address: Dirleton, East Lothian, southeast Scotland
Dirleton Castle
Location: 2 miles west of North Berwick on the A198, entry from village green north of the property
No larger photo, apologies:



photograph © Adrian Welch
This structure was built in the 12th century.
The magnificent fortress–residence served three successive noble families over 400 years. Badly damaged in Cromwell's 1650 siege, Dirleton's fortunes were revived by its new owners in the 1660s.
The Nisbet family built a new mansion house nearby to live in and made the picturesque castle ruins the central feature in their new designed landscape. They also breathed new life into the splendid gardens, now home to the world's longest herbaceous border.
What to see and do:
Admire some of the oldest castle architecture surviving in Scotland – the de Vaux towers, built around 1240. Try and see the grim pit prison, pretty chapel and cavernous storage vaults in the Haliburton range.
You can lose yourself in the enchanting gardens dating from the late 1800s and early 1900s, which vie with the castle for attention. Seek out the dovecot – one of Scotland's best-preserved pigeon houses, with more than 1,000 nesting boxes.
source: https://www.historicenvironment.scot/visit-a-place/places/dirleton-castle/
Contact details for this Scottish historic property in East Lothian:
telephone: +44 (0)1620 850330
e-mail: hs.explorer(at)scotland.gsi.gov.uk
This East Lothian castle building stands on a rocky outcrop, at the heart of the rich agricultural lands of the barony of Dirleton, and guards the coastal approach to Edinburgh from England, via the port of North Berwick. The ruins comprise a 13th-century keep, and a 16th-century house adjacent.
Only the basement levels survive of the 14th- and 15th-century additions, although these comprised a large hall and tower house along the east range. Other buildings within the courtyard have also been demolished.
source: wikipedia
Scottish Building Designs
Dirleton House : Ivy Bank, East Lothian
Scottish Castle Buildings
Crichton Castle
Historic Buildings in Scotland
Scottish Historic Buildings
Scotland Street lighting restored to Georgian glory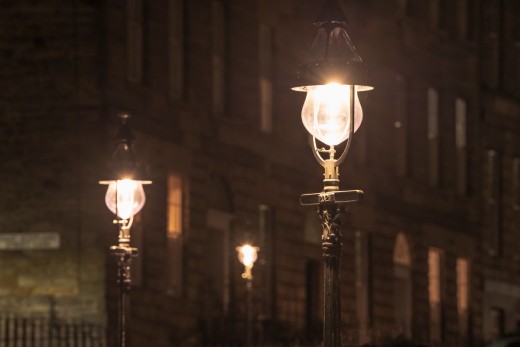 photo : Tom Duffin
Scotland Street Lighting Edinburgh Restoration
Edinburgh World Heritage Status
Comments / photos for the Dirleton Castle Architecture – Historic Building in East Lothian page welcome