How the 'new normal' has changed home décor guide, Property style tips, House design advice
How The 'New Normal' Has Changed Home Décor Style
15 June 2021
The COVID-19 pandemic has truly transformed people's relationships with their homes. No one would predict that the entire world would have months of lockdown as a measure to control the spread. Unfortunately, the pandemic continues to affect how people live in their homes.
Remember that people are now using their homes to relax, work, exercise, and even attend school. As such, the pandemic has had a significant influence on design trends in 2021 moving forward.
The pandemic has forced homeowners to work with whatever they have. With all the shutdowns and reduced demand for interior design services, there are hardly any alternatives. All there is left to do is create a pleasant and livable environment.
Home Décor Style Influence from COVID-19 Pandemic
Below are a few ways COVID-19 has influenced interior design trends.
Warmer Hues
Interior designers have been raving about the need to play around with neutral and warm colors in the living room. Instead of having an entire room dominated by neutral or warm colors, you should mix up the two. It's not a surprise that the Pantone colors of the year were ultimate gray and illuminating yellow. In this context, gray is the neutral color, while illuminating yellow is the warm color.
You don't necessarily have to stick to gray and yellow; you can try other colors as long as they are not crashing. Colors should help express yourself and your personality. So don't be afraid to make your wall a playful base, as explained on https://www.photowall.co.uk/trends-inspiration/interior-trends-2021-four-big-trends-for-the-new-year-article. Remember that using warmer hues is an expression of hope that brighter days lie ahead.
Statement Pieces
With more people opting for open layout designs and minimalist style, statement pieces have become more popular. A statement piece can send a message about your personality, and the best part is it sets the tone for your living room. A good statement piece should draw your guest's attention and become the starting point of your conversations.
When choosing statement pieces, you want something that will stand out; this can be wall art, colorful upholstered chairs, sculptures, chandeliers, among others. If you encounter trouble choosing a statement piece, you should seek advice from an interior designer.
Honest Comforts
Comfort has been a recurring theme in 2021's interior design trends. Every homeowner wants to create a cocooning space in their homes. With all the imposed lockdowns, it is becoming more critical to have a comfortable living room. Luckily, comfort is one of the most straightforward trends to incorporate in a home.
You can achieve comfort by layering up faux furs, throws, comforting cushions, and knits. You can also introduce layers of natural materials and textures to add personality to your home without color crashing with bright hues. Also, consider adding wall accessories and hangings made from twine, string, or rope. All these features will make your space feel comfortable and inviting.
Dried Flowers
Homeowners are used to having greenery and fresh flowers in their houses, but there is a new decorating trend with dried flowers. This doesn't mean that green houseplants are out of fashion; they are still as stylish as ever. On the other hand, dried flowers are slowly becoming the new trend because they require little maintenance and last longer.
Instead of purchasing fresh cut flowers weekly, you should opt for dried flowers as they are much better for the environment. Besides, you'll be reducing the wastage that comes with disposing of fresh flowers every week. You can buy your favorite flowers in dried or preserved form from various online shops.
Cottagecore
There is no doubt that cottagecore was and still is one of the biggest trends during quarantine. This trend encourages people to embrace simplicity and engage in traditional visuals that are reminiscent of rural life.
Some of the cottagecore ideas taking the center stage include:
Having an open fireplace
Buying vintage and reclaimed furniture
Introducing nature to your home
Decorating with rural-inspired artwork
How The 'New Normal' Has Changed Home Décor Conclusion
These are just but a few ways how the Corona pandemic has influenced the current interior design trends. Other new trends include open-space designs, Japandi style, at-home gyms, home offices, and hotel-inspired amenities.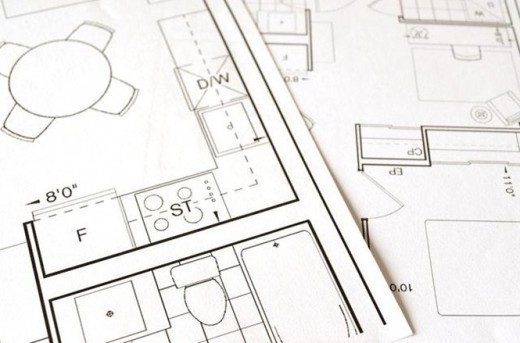 Image source: https://www.pexels.com/photo/house-floor-plan-271667/
Comments on this guide to How the 'new normal' has changed home décor building design article are welcome.
Architecture
Liberton Brae Townhouses
Design: LBA Architects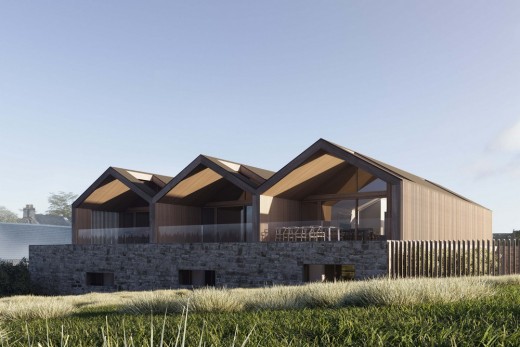 image courtesy of architects
Liberton Brae Townhouses
St James Quarter Edinburgh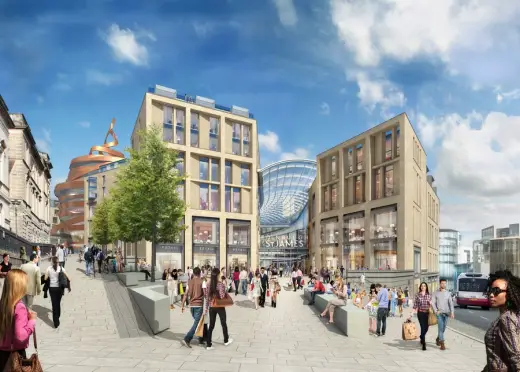 image of the development
St James Quarter
Comments on this How the 'new normal' has changed home décor advice article are welcome