Seven important things renters need to know advice, Starting property buying guide for 2022
Seven important things renters need to know about in 2022
5 May 2022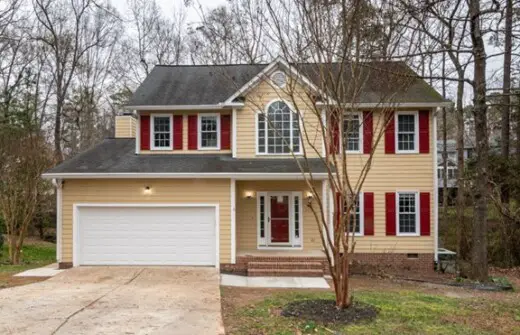 image source : www.pexels.com
If you are searching for a property to rent in an ideal location of Surrey there are many options available for you. You can speak with the local letting agents of the area to know what kinds of properties are available for you to rent. They will offer you a wide selection of apartments, bungalows, and houses to rent and you can also look for homes according to your preference like homes with large gardens, homes near convenient transport links, schools and more.
But before renting a property there are some important things you have to know about. Have a look at it so you can easily find the type of property to rent in Surrey.
Things you can look forward to
Many properties to rent available in Surrey
Many beautiful towns and villages are located in Surrey and these come with lots of great homes and facilities to make your tenancy happy and enjoyable. So choose a wonderful neighbourhood in Surrey to rent a property from the places like Cobham, Claygate, Woking, Hinchley Wood, Oxshott and Leatherhead. You can choose a great place among these areas to rent a property in that neighbourhood. Plus, these areas are popular because of their proximity to important places, convenient transport links, amazing properties, wonderful surroundings, access to great schools and more.
If you need help in searching for a perfect property to rent in that area, speak with the reputed letting agents handling properties to rent in that location. They will help you find properties that suit your requirements so as a result, you can live as a tenant in the best property with amazing amenities.
Properties with great outdoor space
Today many people enjoy having an outdoor space to relax, to get fresh air and sunshine because no one likes to be confined in their homes for a long time. That is why many trending properties to rent come with an attached garden or outdoor space because this has become a main requirement of the majority of tenants.
If you are also looking for property to rent with outdoor space such as a patio, garden or balcony or if you want to find a property near a big park and green spaces, you can get in touch with the letting agents in Surrey.
Properties with home offices
As the hybrid working environment is becoming increasingly popular because of its convenience, at-home workspace has become an important requirement of tenants. If you want a property with a home office there are many such properties available in Surrey so you can comfortably work from home.
Properties to rent are available with ample spaces for family rooms, snug bedrooms and utility rooms along with spacious office spaces as well which can serve as your workspace. So if you are looking for properties to rent with office space, speak with the letting agents who will help you find and view such properties to rent.
Services of best letting agents
You can seek the help of the best letting agents who you can rely on to find properties to rent. As there are many types of properties to rent in the market you can find the process of finding a property challenging. But with the letting agent's timely assistance your journey will be hassle-free. They will offer you a clear description of the property to rent, its location, floor plans and more so seek the help of reputed letting agents.
Pet-friendly properties to rent
Now it is easier for you as a tenant to have your beloved pet with you in the property as the ban on pets on properties to rent is relaxed. More and more apartments and houses to rent are becoming pet-friendly so you can live as a tenant in a property to rent along with your pet for many years without any inconvenience.
Properties with amazing amenities
As a renter, you can expect more energy-efficient homes as energy efficiency rules related to properties were updated in 2022. As a result, gradually you can find many energy efficient properties to rent which will prove beneficial for you as a tenant.
Favourable rental market situation
Now there is an increasing demand for properties to rent as many renters are looking for properties to rent in the beautiful location of Surrey. Because of this situation, lots of properties to rent are made ready for the tenants to live in, so it is the right time for you to rent a property and become a tenant. Talk with the letting agents who will help you find a great home to rent.
Comments on this guide to Seven important things renters need to know article are welcome.
Architecture
Rowanbank Gardens, Corstorphine, Edinburgh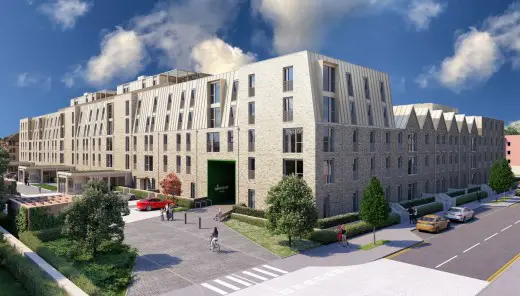 Rowanbank Gardens Edinburgh Housing
West Town Vision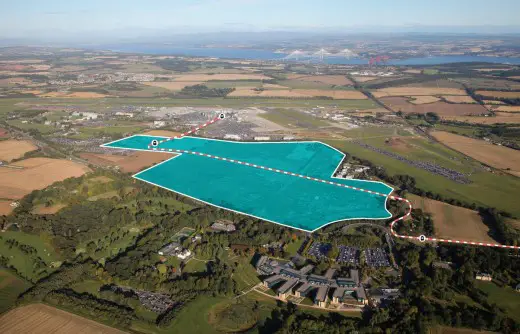 image courtesy of architects practice
West Town Edinburgh Property Vision
Comments / photos for the Seven important things renters need to know advice page welcome