Becoming An Architect Advice, Architecture Education Tips, Architectural Profession
So, You Want to Be an Architect Tips
2 June 2020
Many people dream of becoming architects. For centuries, those talented enough to design buildings and other large structures have enjoyed rewarding, interesting lives. From the Pyramids to the St. Louis Arch, architectural engineers have been at the forefront of making the world a more beautiful place.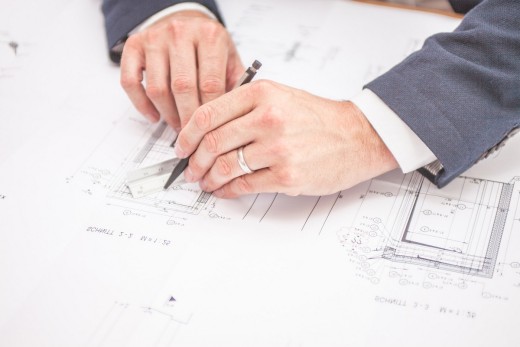 So, You Want to Be an Architect Guide
Would you like to join their ranks? If you do, be prepared to get a solid education that includes both a bachelor's and master's degree, spend time doing an internship with a professional firm, and obtaining certification and a license so you can open your own business. It takes time and is certainly not easy, but if you have what it takes in terms of smarts, perseverance, and self-discipline, you can be an architect. The time to begin preparing is now. Here are the basic steps you'll have to take to become a licensed member of this elite group of professionals.
Start Now
If you're still in high school, you're lucky. If not, you'll need to get some of the prerequisites out of the way as soon as possible. Architectural professionals possess a solid understanding of algebra, physics, geometry, and calculus. But because the job also relies heavily on CAD (computer-aided-design), you'll want to be fully comfortable with computers.
It won't hurt to take a few CAD courses offered for high-school or community college students just to get a feel for the way the programs work. Additionally, try to get a few credits of art classes under your belt. There's a healthy dose of artistry to the discipline, so don't bury yourself in math and technical training. Open your mind to learning about what looks good, what makes something appear beautiful, and what it means to design or sculpt a figure in a creative way.
Use a Student Loan to Pay for Your Education
Apply for student loans because you'll be looking at both an undergraduate and master's degree in the field. The good news is that education loans are easy to apply and qualify for, offers competitive interest rates, and typically come with manageable monthly payments and generous repayment periods.
Get the Degrees You Need
You can go the direct route and be finished with both your bachelor's and master's degrees in six years, or take the indirect route and finish in seven years. What's the difference? It depends whether your undergraduate degree is in architecture or not. If it is, then most master's programs will only call for two additional years of study. If not, then you'll need three years to earn a master's diploma. Note that many college programs include one full year of study abroad, usually in Italy, which can be a broadening experience for anyone with an open mind and a willingness to learn from the past.
Internships, Licenses, and Certification
You will need to get a license in the state where you work, but first it's necessary to do a three-year internship with a firm. After becoming licensed to work in a particular state, you'll have the opportunity to apply for national certification. At that point, you can go into business for yourself.
Comments on the So, You Want to Be an Architect? advice article are welcome
Scottish Architecture
Contemporary Lothian Buildings
Edinburgh University Business School
Edinburgh University Student Centre
Napier University Interior Architecture
Advocate's Close, Royal Mile: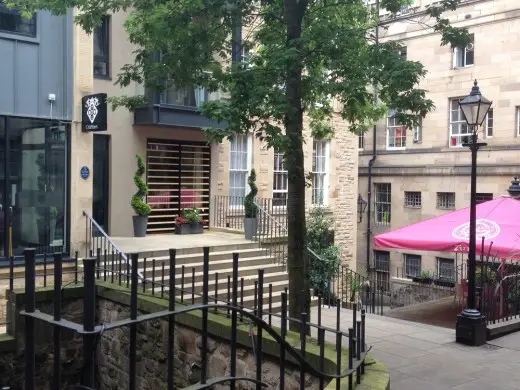 photo © Adrian Welch
Comments / photos for the So, You Want to Be an Architect? page welcome