Things to consider when buying pool equipment Guide, Property Online Advice, Architectural Tips
Things To Consider When Buying Pool Equipment
26 Mar 2021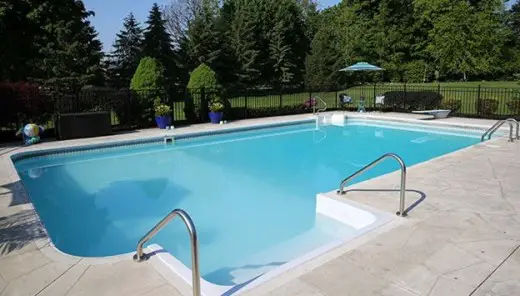 Having a swimming pool in your home is not only fun but also an expensive investment. That's why you need the right tools with you to make your swimming experience enjoyable.
Luckily, there are plenty of accessories available to choose from but you can't just pick them randomly. Whether you're looking for a pool ladder, a cleaner, pool toys, a pool pump, or a pool liner, there are factors you should keep in mind.
What is the size of your pool? Do I have enough storage for my pool equipment and the right budget to buy them? These are among the most important questions you need to ask yourself while shopping for the right tools.
Price is the most important thing to consider when shopping for any particular item. Various equipment comes with different price tags and the amount will differ depending on the size and quality.
You should have a specific budget on how much you are willing to spend on the item. If you spend more than you can afford, it may weigh you down financially since it is way above your limit.
Nevertheless, ensure your budget is flexible enough in case you are required to pay extra for a better-quality item.
Some items like the pool pump require installation after purchasing. Also, some tools are easy to install while others require professional assistance.
Hiring an expert to do the job might cost you more than getting the job done by the normal contractors. Besides, the more the workload the higher the price.
Similarly, the size and the type of equipment determine how long the installation process will be. If your plumber spends the entire day at your place, you might be forced to pay more for the extra hours.
So, if you want to spend less on the installation process, consider purchasing easy-to-install items.
Every state has set rules and regulations pertaining to swimming Pools. This includes guidelines on what to include in the pool and where they should be placed in relation to the property lines, water edges, and surrounding buildings.
For instance, if you want a gas heater, it must be placed away from a gas meter or air conditioner, and about 10ft away from the entrance into a home.
See this link for more https://blog.intheswim.com/top-ten-questions-about-inground-pool-permits/#:~:text=Most%20cities%2C%20townships%20and%20counties,of%20obtaining%20that%20for%20you.
This is another most crucial factor to consider before flushing your money on pool equipment. First, you will need to measure the amount of water in your pool in gallons.
Then consider its turnover rate and its surface area. The knowledge of these measurements will help you select the ideal equipment for your pool.
For example, if you looking for a pool ladder, you will need a shorter one for a smaller pool and vice versa.
Every pool equipment brand provides unique services in terms of quality, features, and prices. This is why you should enquire more about a specific brand before buying from them.
You can try getting information from family and friends who have used their services before or consider checking online customer reviews on the same. Positive feedback means you will be getting what you paid for.
Also, consider extra features when purchasing an item. If a brand doesn't offer certain accessories then you will be wise to look for one that does.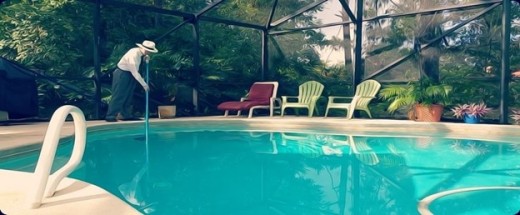 Maintaining your pool equipment can cost you more than the buying price. This is why the d durability of the item is an important factor to consider before purchasing it.
Similarly, some tools cannot be repaired or replaced. Once the breakdown that's the end. Choose an item whose spare parts are available at a reasonable price in case it breaks down. Click here to learn more.
Conclusion
Choosing the ideal pool equipment might seem challenging now that there are so many available in the market. Nonetheless, you can involve your local pool service company for assistance. Also, it's good to know that the fancier the equipment the more expensive it might be. Having a budget is the first step to making a sober decision, so, you won't end up buying things on impulse.
Also, you should consider the rules and regulations governing swimming pool equipment in your state as well.
Comments on this guide to Things to consider when buying pool equipment article are welcome.
Edinburgh Architecture
Liberton Brae Townhouses
Design: LBA Architects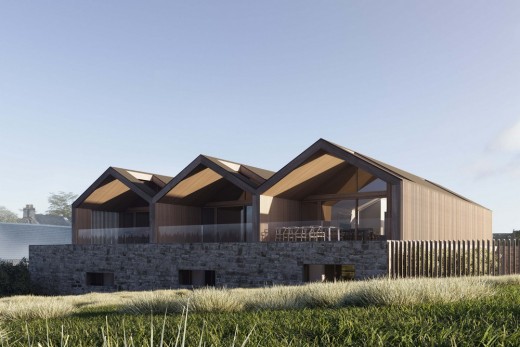 image courtesy of architects
Liberton Brae Townhouses
St James Quarter Edinburgh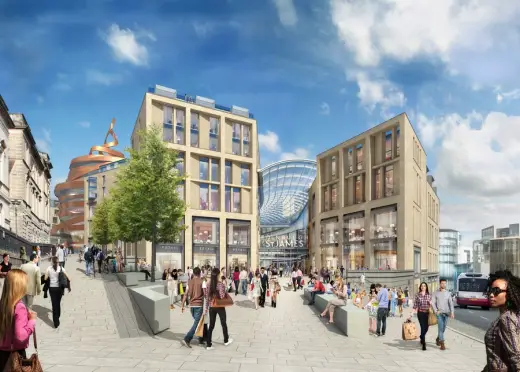 image of the development
St James Quarter
Comments on this guide to Things to consider when buying pool equipment advice article are welcome