Top 5 breakfast bar ideas help, Architectural Tips, Online Advice Guide
Top 5 Breakfast Bar Ideas
26 May 2021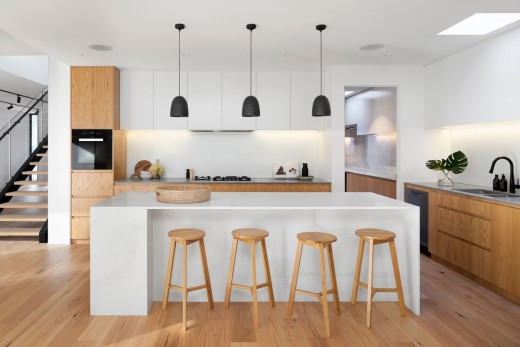 As the demand for open plan living increases, a popular option for many is the humble breakfast bar. A staple for many open plan and closed living designs alike, a breakfast bar provides a laid back, informal dining space that can have a whole range of uses. From easy entertaining, to working or even (as the name suggests) eating breakfast – there's a reason breakfast bars are here to stay.
For those brave enough to take the plunge, they prove to be a strong favourite time and time again, and for good reason. Stephen Lynskey, Head Designer at Hammonds Kitchens says that "not only does a petite breakfast bar in the kitchen look extremely chic, it also provides much needed countertop space and acts as a handy replacement for a bulky kitchen table"
To help you decide on what breakfast bar is right for you and your family, we've broken down our top 5 breakfast bar ideas in our handy kitchen guide.
Our top 5 breakfast bar ideas
Ledge style
For homes short on space, a ledge-style breakfast bar can be a brilliant way to add in a breakfast bar without sacrificing much needed space.
To do this, extend the countertop beyond the cabinets, creating a small ledge that can be used house two bar stools.
Kitchen island
For those lucky enough to have ample space in their kitchen, one of the best ways to incorporate a breakfast bar into the design is by creating an island. The size of your kitchen is the only limit!
If you don't need the full space as a breakfast bar, you may choose to have half of the island for preparing food. You may even want to add a sink or hob to the island to make for a social entertaining space.
Just remember, if you're having a kitchen island installed you'll need a good meter clearance on all sides.
Floating bar
As the name suggests, this option gives the illusion of a 'floating' counter.
If you want to have the practicality of a breakfast bar whilst maximizing space, a floating bar can be a fantastic option. By not having the breakfast bar attached to a base unit, this will give the illusion of space and will add a sense of flow to your kitchen.
Wall-fixed table
For narrow or galley kitchens, a wall-fixed table is a great option. Whilst in smaller kitchens finding the right kitchen table can be tricky, a wall-fixed table will maximise your space. They can be made to fill an awkward gap or corner, or you could even have it running down one side of the kitchen.
U-shaped kitchen
Otherwise known as a peninsula, if your kitchen is U-shaped and open plan, a great place to have a breakfast bar is on one side of the "U". It will keep the space sociable yet breaks up open plan living perfectly by creating zones.
There are so many design possibilities when it comes to breakfast bars, so make sure that you plan the project thoroughly. Planning exactly how big you want the breakfast bar, what type of breakfast you're going to go for, as well as the materials and shape is essential.
With so many different aspects to consider, we'd recommend you consult an expert who can help you help you plan your kitchen effectively and get the most out of your space.
Comments on this guide to Top 5 breakfast bar ideas article are welcome.
Edinburgh Architecture
Liberton Brae Townhouses
Design: LBA Architects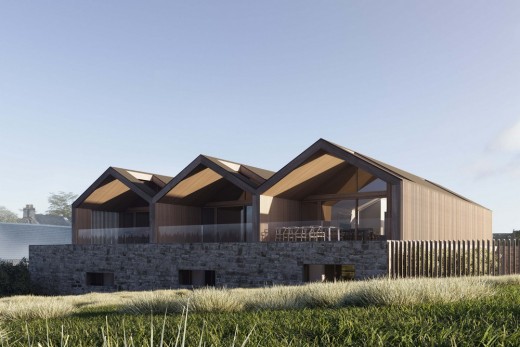 image courtesy of architects
Liberton Brae Townhouses
St James Quarter Edinburgh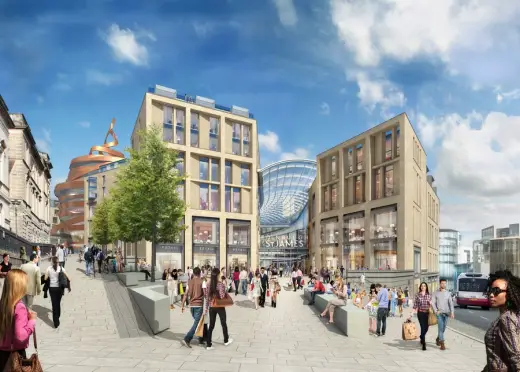 image of the development
St James Quarter
Comments on this guide to top 5 breakfast bar ideas advice article are welcom