How to match your mattress with bedroom help, Architectural Tips, Online Advice Guide
How Can You Match Your Mattress With Your Bedroom Looks
27 May 2021
The mattress is the single most crucial part of your bed, but it's also the most overlooked. However, your mattress is the foundation of your bedroom. It's the thing you sleep on, and with the many different styles and materials available, it's easy to get lost in the details.
Keep in mind that the quality of sleep you get each night will directly affect how you feel and perform throughout the day. For this reason, it's vital to purchase a mattress that is not only comfortable but also will last a long time. Nevertheless, the question remains, how can you get one that matches the style of your bedroom.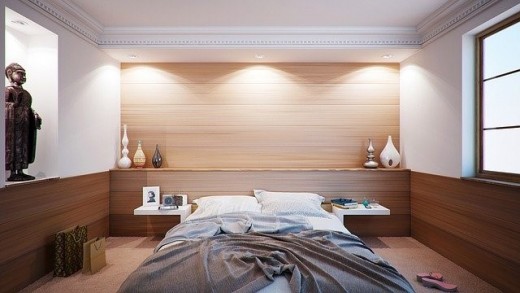 How To Choose A Mattress
There are many factors to consider when buying a new mattress: the price, the size, the number of springs, and more. First, you need to ask yourself some crucial questions:
Do you want a mattress that comes with a box spring?
What kind of bed frame do you have?
Do you prefer foam or innerspring?
Asking yourself these questions will help you narrow down your options and help you find the best mattress for you. Nevertheless, there are some questions that you need to answer before you consider anything else.
Get The Correct Dimensions
Having the right-sized mattress is one of the most important ways to ensure you have a good night's sleep. But with so many different names and numbers out there, how can you be sure you have the right mattress size? The thing is to compare your future mattress width options – this is a crucial step because you will want to make sure that it fits perfectly in your bedroom. The width of your mattress will determine all other aspects, including what sort of cabinets you have and whether or not you can fit other items such as makeup tables.Check out good quality made to measure bedrooms.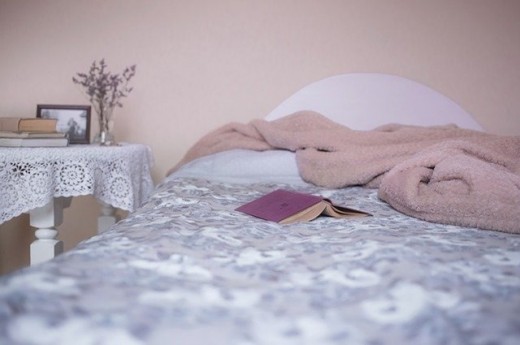 What Level of Comfort
Before moving onto style, you will also need to decide on which level of comfort you require. For example, are you the type of person that prefers a hard mattress or someone who likes to sink into one? Many people prefer harder beds these days due to the musculoskeletal benefits that they provide. However, there are also memory foam types that mold themselves to the shape of your body and ensure a restful sleep by supporting your body in the correct position.
Choose A Style
Once you have figured out the dimensions and comfort, the next step is to choose what style is the best fit for the room it will be placed in.
Children's Rooms
All parents want their children to have the best that they can offer them to ensure that they are happy and healthy. That's why it's so important to find the right mattress for your child. The two most important things to consider when looking at beds for kids are what the child prefers and the mattress's durability. Regarding durability, this is obviously a vital aspect of anything related to children because they will spend time jumping on them and generally doing the things that kids do, e.g., destroy stuff without meaning to. Therefore a durable mattress is of utmost importance so that you will not have to keep spending money buying a new one each year.
The other aspect is which style your child wants. The size will be single, but there are numerous different options for the setup of their bed. Different genders will also have personal preferences, so the best option would be to see what they like and mimic it with their bed design.
Older Children
When your children get to a certain age, they will start to express themselves, and their bedroom is one of the primary places they will do this. Depending on the size of the room, you may want to consider getting them a double bed to increase their comfort; however, this is a choice that is up to the parent.
Whatever the size, an older child will inevitably want to choose the mattress with you when you go to buy it. Therefore it is important to allow them to express their desires so that you don't spend a fortune on something they will later come to hate. The comfort level is also significant here. They will need a mattress that allows for restful sleep because they will need to get up early for school, and groggy children are not fun to get up in the morning!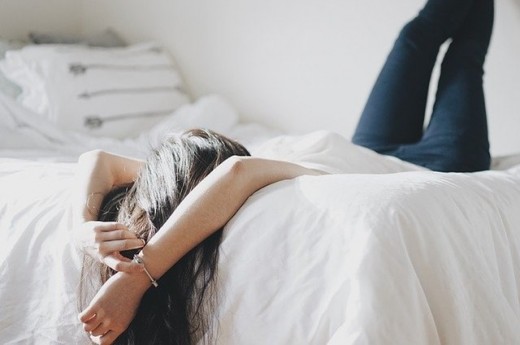 Adult Rooms
The most important one of the household because you pay the bills and therefore you deserve the best quality sleep and to feel relaxed and calm in your bedroom. Choosing the right style is vital here because you will be sharing a bed with your partner.
This means that you both need to be on the same page about what style you are going for. It is also where the dimensions will be imperative because you will have closets and most likely an en suite bathroom. If your doors open outwards and you are in a small room, you will have to go down a size.
However, if your room is large enough, you should consider investing in larger models like a Queen or King size. This is more desirable because it will give you both more room in the bed to move around and not disturb the other. You may even be able to get a California King if one of you is particularly tall or the size of your bedroom requires it. This mattress shaves off some of the widths to give extra length. This can be beneficial for long and thin rooms, therefore giving you more maneuverability around the bed.
Bedrooms cannot be complete without a mattress. The mattress is where you spend a third of your life, so it makes sense that you should spend time choosing it. When purchasing a mattress, many things need to be taken into account. Hopefully, this overview has given you the information you need to make a decision for a range of people and bedrooms.
Comments on this guide to How to match your mattress with bedroom article are welcome.
Edinburgh Architecture
Liberton Brae Townhouses
Design: LBA Architects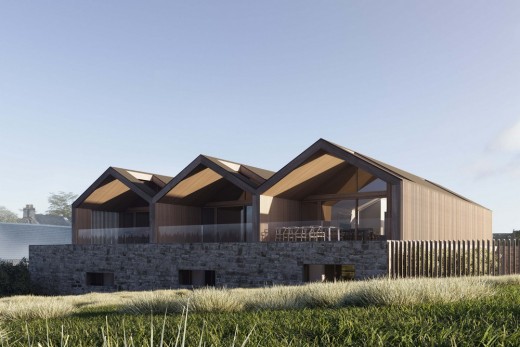 image courtesy of architects
Liberton Brae Townhouses
St James Quarter Edinburgh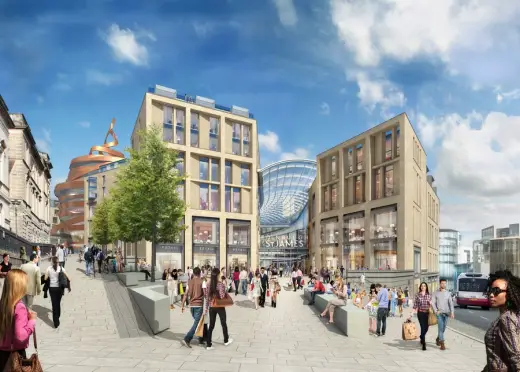 image of the development
St James Quarter
Comments on this guide to How to match your mattress with bedroom advice article are welcom