9 safety tips to follow during house renovation help, Architectural Online Advice Guide
9 Safety Tips to Follow During House Renovation
3 June 2021
Everyone desires to make their humble abode as comfortable and presentable as possible. For this purpose, you might want to renovate it to give it a new aesthetic appeal. You could go for a bold and modern look for the house or keep it sophisticated yet elegant. Additionally, many of us prefer renovating our place ourselves to save some bucks. However, home remodeling is a risky endeavor, and it is best to get professionals on board. If managed improperly, there are chances of injury and damage to your property. So, you must consider ensuring the safety of your family.
9 Safety Tips to Follow During House Renovation Work
Safety tips for home remodeling projects
Have you decided to take on some DIY domestic improvement projects during this pandemic? Good for you, it seems. However, be mindful of all the dangers involved in such undertakings. Injuries aren't scarce when it comes to DIY ventures – caused by reasons such as falling from the ladder or getting hurt by hand tools. Men aged 45+ are more vulnerable to such wounds. Thus, it's essential to hire your local professionals to get the job done. At least, try following these simple tips to ascertain your safety:
Get safety gear:-
Don't leave yourself exposed to accidents. It is best to wear the Snickers workwear during such projects and avoid renovating without the right equipment. This wardrobe protects you from falling debris or occasional accidents on-site. Here's a list of some essential components of your safety workwear:
Hard hat: – These hats have become a requirement at construction sites.
Eyewear: – These goggles/glasses resist fog/dust/scratches and also sharp objects.
Earmuffs: – Don't work with power tools without wearing your trusted earmuffs or earplugs.
Work boots: – They're mandatory for a person assuming a DIY project since you don't wish to hurt your feet by stepping on nails.
Work gloves: – They don't just protect your fingers but also keep your hands clean.
Protect yourself: –
During a domestic renovation, you constantly remain in contact with sharp things, hand tools, and heavy materials. These objects can lead to major accidents if you're careless. Therefore, always keep a first-aid kit with yourself in case someone needs bandaging, disinfection, or burn ointment. It also seems important to stay away from harmful chemicals and toxic materials that might damage your skin and eyes. Additionally, ensure that your building has proper ventilation to diffuse the paint's lethal fumes.
Look out for poisonous material: –
While carrying out a home remodeling project, it's essential to consider paint safety instructions. It's crucial not to underestimate the dangers of incorrectly handling bleaches, polishes, solvents, insecticides, and paint removers. Use these products according to the labeled directions. If inhaled/swallowed by children, these products may prove to be poisonous. Therefore, keep them at a distance from children and be extra cautious while using them. After using them, it's best to discard them right away.
Keep the site clean:-
Even minor accidents are preventable merely by keeping the renovation site clean. Remove anything that might be dangerous from the pathways to the location. You must also establish a daily cleaning routine to ensure proper house cleansing mid-remodeling. A mess-free renovation constitutes a safe project. Additionally, make sure that you pick up the debris and maintain proper storage for the tools. Also, avoid keeping the extension cords scattered across the walkways since someone can easily trip over them.
Avoid dust/mold:-
Always be on the lookout for asbestos, lead poisoning, black mold, and dust. In the project's initial stage, homeowners have to deal with dust when the drywall is coming down. People who have COPD or asthma must exert caution when dust particles are flying everywhere. Don't underrate the importance of dust control. Moreover, black mold can trigger different problems in people. These spores generate flu-like signs in folks. Usually found behind bathroom walls, these grains are dangerous. It would help if you learned how mold affects people and understand the various symptoms it may cause. Similarly, asbestos may lead to cancer after prolonged exposure. So, wear the gear we mentioned before.
Beware of ladders:-
Working at heights or even faintly off the ground requires extra caution since you don't wish to slip off and hurt yourself. As we've explained above, ladder accidents are pretty common in DIY projects. Every year, many people fall from heights when they don't undertake the required precautions. You should ensure that the ladder is secure; consider purchasing a ladder-locking device. Also, the ladder shouldn't be rusted, warped, or corroded. Climb the ladder while wearing non-slip enclosed shoes.
Outsource electrical work:-
Embarking on DIY projects shouldn't include handling dangerous tasks that require professionals. It has become convenient to learn to do almost anything via educational YouTube videos. However, don't risk your well-being when it comes to dealing with electricity. A qualified electrician seems like the most well-suited person to undertake such jobs. The reason is simple because electricity may kill a person if mismanaged. Doing electrical work on your own seems pretty illegal too.
Move away:-
Some homeowners prefer relocating while the renovation is underway. But not everyone can afford this luxury. So, it would help if you separated the residential portion of the house. Create a "renovation-free zone" inside the building. Your children can stay in this "zone" while the project resumes. You can bring necessary objects inside this area such as your clothes, bedding, kitchen items, and other stuff. This "zone" is also ideal for pets if you don't wish to send them to an animal shelter for a while.
Secure the home structure:-
Older houses have a serious problem when it comes to renovating them; their structure often seems vulnerable. Some buildings have foundational weaknesses (thanks to some age-old water build-up). So, you must secure the domestic structure by consulting a structural engineer. He/she can locate symptoms of structural failure (starting from the basement). Look for the cracks in the wall (or mold, mildew, and other signs).
Home Renewal H&S Conclusion
Undoubtedly, construction industry accidents aren't uncommon and are the leading cause of death among laborers. If you are remodeling your house, you definitely wouldn't want to get hurt or let a worker get hurt on your premises. Therefore, to avoid any unfortunate event from occurring, it is best to be cautious and vigilant. Ensure that you have the best workwear, carefully handle hazardous material, and be careful while using the tools. Similarly, also avoid doing dangerous tasks yourself and hire experts to manage them.
Comments on this guide to 9 safety tips to follow during house renovation article are welcome.
Edinburgh Architecture
Liberton Brae Townhouses
Design: LBA Architects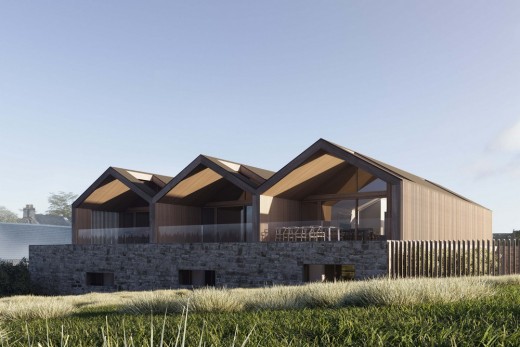 image courtesy of architects
Liberton Brae Townhouses
St James Quarter Edinburgh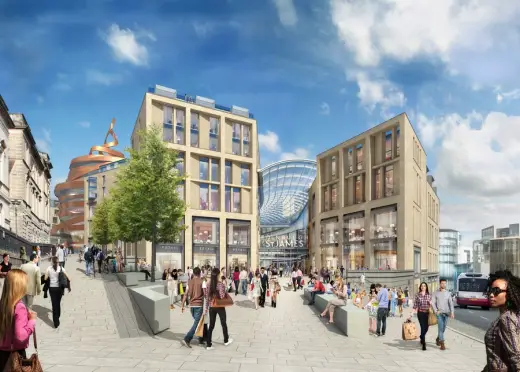 image of the development
St James Quarter
Comments on this guide to 9 safety tips to follow during house renovation advice article are welcom