Top places to see in Edinburgh if you love architecture guide, Lothian buildings, Scottish designs
Top Places To See In Edinburgh If You Love Architecture Guide
21 July 2021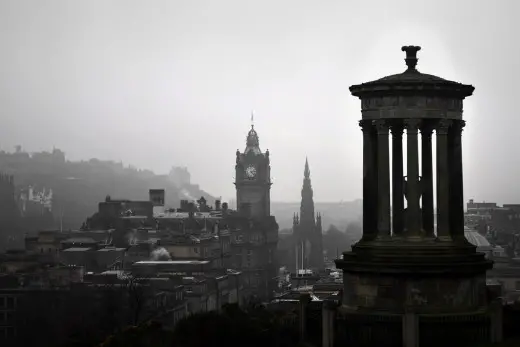 Edinburgh in Scotland is one of the most beautiful places in the world. With picturesque streets and some of the most stunning architecture you will ever see, you will be spoilt for choice when it comes to things to see and do. As an architect or someone who is into architecture, you will always be on the hunt for places that have stunning design features such as windows, doors and even the window blinds that are in the properties you visit and stay at during your trip. https://aluprof.eu/en are a fine example of an architectural firm that puts thought into everything that they do and ensures the design is always very strong for the projects they work on.
They have a particular focus on aluminium, a material that has gained popularity over the years thanks to its permeable structure, durability and energy-efficiency. You are likely to recognise this a lot in Edinburgh so be sure to keep your eyes peeled when you next visit. Things you should pay particular attention to include aluminium windows, aluminium doors, aluminium sliding doors and aluminium front doors – you will be surprised at just how much you see.
Here are some of the top architectural sights you need to see the next time you visit Edinburgh. They are sure to get you inspired.
Edinburgh Castle
Located on a volcanic hill, Edinburgh Castle is one of the most impressive sights in Scotland. While it is an older piece of architecture, you can still appreciate the immense work and skill that went into building this and how it has truly withstood the test of time.
The Nelson Monument
When you are in Edinburgh, another piece of architecture that you don't want to miss out on is the Nelson Monument. This piece is commemorative to Vice-Admiral Horatio Nelson and was built between 1907 and 1816. The monument was restored to its former glory in 2009 and receives many visitors each and every year.
The Scottish Parliament Building
The Scottish Parliament building was built in 2004 and is a much more contemporary piece of architecture than some of the other historical buildings in this city. It features leaf-shaped buildings, grass rooted branches on the exterior and is made from a beautiful white stone.
Edinburgh's Waverley Station
When it comes to stunning architecture, Waverley Station in Edinburgh is a great contender. With a beautiful domed glass roof, shades of green and large stone, there is so much to look at – you're going to want to take a camera with you!
These are some of the main pieces of architecture in Edinburgh that you need to look at during your next trip to the city. Be sure to wander round the streets without a map or an agenda and just see what you can spot. Bring a camera with you as you are going to want to take some photos to look back on. You are likely to find inspiration for any future designs and projects that you work on.
Comments on this guide for Top places to see in Edinburgh if you love architecture article are welcome.
Edinburgh Architecture
Powderhall Stables Building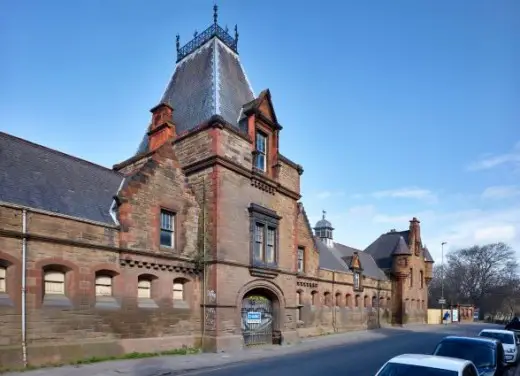 photo : Andrew Lee
Powderhall Stables Building News
EAA Awards
EAA Awards
Comments on this guide to Top places to see in Edinburgh if you love architecture advice article are welcome