What renovations add the most value to your home Guide, Architectural Tips, Online Advice
What renovations add the most value to your home?
26 Apr 2021
Renovating and cleaning your house is arguably the best way to add to its value and attract more buyers. There has been a significant rise in home-staging with people looking to display a show-home ahead of selling. However, if you have the means, you can look to larger projects such as converting your garage, a loft conversion or adding a conservatory which can all add a significant value before selling your house.
Fixing structural issues in the house
If you want to add value to your house, one of the most essential things you can do is to ensure that the property is structurally sound and secure. It beats logic to carry out internal work and cosmetic amendments such as installing a new bathroom or kitchen if the building itself is not structurally fit for purpose. Structural problems such as subsidence can include underpinning costs and can result in the most expensive improvements in a renovation project, but are by far the most important. If this is too significant an undertaking but you are still looking to sell your house, you may wish to contact a home buying company such as Spring who offer a we buy any house service.
Add a new heating system
Many old houses might lack a central heating system or have old and worn-out systems that need to be updated. Installing a new heating system will not only increase the value of your home but also cut the energy requirements of the household once it is sold.
Some energy-saving techniques may include sealing any holes or drafts around windows and doors, adding insulation around the house and ceiling, and replacing old windows that leak the warmth from the house. You could also add new radiators or underfloor heating to the existing boiler to improve its efficiency and heat conservation.
Add a garden office
Since the outbreak of Covid-19, there has been a significant increase in the number of people working from home, so adding a garden office would be a massive selling point for your house. Garden offices are vital for those homeowners who need extra storage space and a garden office can create a productive working environment. Research has shown that homeowners expect to pay anything between £5,000 to £20,000 for a small garden office depending on the quality of the build. With this in mind, it is important to work out whether it is worth the investment.
Invest in re-plumbing and rewiring
Old pipework can cause poor water heating, rattling or knocking sounds, or worse, pipe bursts that will damage your walls and floors. You should go for a pressurised plumbing system instead of the orthodox gravity-fed piping because it eliminated the use of header tanks. This could work to your advantage as it frees us the space taken up by the tank ensures better pressure on both the hot and cold supplies.
Furthermore, you could opt for a combination boiler that provides hot water on demand. You should also ensure that you select one with a good flow rate such as at least 10 litres per minute for the best power shower.
Add bifold doors
Bifold doors are a dazzling way to introduce extra natural light in your house while also creating both a physical and visual connection to your outdoor space. The benefits of installing a bifold door also include an increased sense of space and they creatively and effectively create a whole new 'outdoor room' in the sunnier months.
Opt for a loft conversion
Compared to an extension, a loft costs around £500-600/m² which is half that of the extension and their value addition is almost always worth the investment. It provides more accommodation than it takes away although you will have to improvise and provide some space for the staircase leading up.
Natural light can be directed into the loft by either roof lights or dormer windows. The best thing about adding loft space is that it does not necessarily need prior consent compared to other large projects such as a garden office. It is important to check this with your local council, though.
Your house will certainly become more attractive with some general tweaks around it such as cleaning and upgrades that add a sense of space and privacy. If you are making value addition changes, it is crucial not to over-personalise the décor so that it may be suitable for every homeowner including those who want to add a bit of personal touch after they buy the property.
One way to add value to your property is by maintaining your roof and using specialist for roof cleaning in Essex.
Comments on this Guide to what renovations add most value to your home article are welcome.
Edinburgh Architecture
Liberton Brae Townhouses
Design: LBA Architects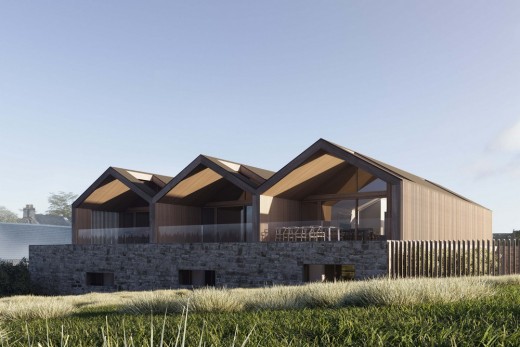 image courtesy of architects
Liberton Brae Townhouses
St James Quarter Edinburgh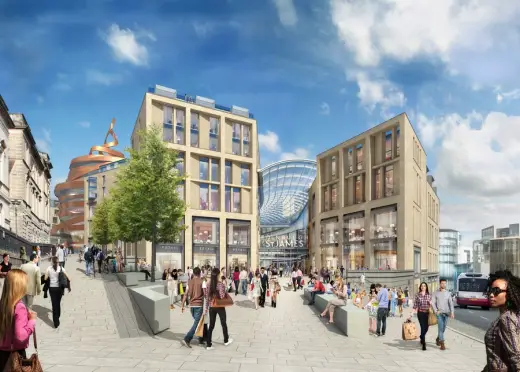 image of the development
St James Quarter
Comments on this Guide For What renovations add most value to your home advice article are welcome