Minimise risk on historical building renovations Guide, Architectural Tips, Online Advice
Minimise Risk on Historical Building Renovations Advice
27 Apr 2021
Preserving the past and giving it life in the future is a key aim of architects who renovate castles and historical buildings. Here in the UK historic buildings abound. Offering architects and construction companies the opportunity to renovate beautiful historical buildings.
In addition, with a UK housing crisis on the horizon and the need to preserve our wild spaces for the environment, renovating castles and historical buildings could help solve some of our most pressing problems.
But with so many historical properties listed for their architectural and cultural relevance, renovations can be tricky. They need to be handled with care, ensuring the buildings are not damaged in the process.
Damages to historical buildings can be extremely costly. You need the right team in place to effectively renovate a castle or historical building. Legal requirements may mean you need to seek permission for renovations from heritage bodies.
However, if you are passionate about renovating a castle or historical building, we have put together our top tips for minimising risk on the job. From understanding the importance of historical buildings to getting the right insurance cover, check out our guide below.
Importance of historic buildings
Castles and historical buildings are part of our nation's identity. They serve as a reminder of our innovation and growth throughout the centuries.
For architects in particular, historical buildings serve as a learning tool. Helping us to understand the construction methods of the past, to help inform our buildings in the future.
Castles and historical buildings also have cultural significance and draw many visitors to local economies throughout the year.
Listed building limitations
Listed buildings pose particular limitations for architects and construction workers. In Garde I and II listed properties, many original features cannot be altered at all. They also have to be restored using the same methods they were originally built with.
This poses a cist risk for castle and historical building renovations as many old building methods are now extremely expensive. It is also hard to find skilled tradesmen who are qualified to do these jobs.
Risk of renovations
As with any renovation work, there are risks of accidents. However, on a historical or castle renovation job these accidents could have huge cost implications.
Damages to stonework, windows, fireplaces, roofs and other original features can be expensive to mend. There is also a risk that modern equipment and construction methods might damage the structural soundness of historical buildings.
Safeguard your project
Safeguard your castle or historical renovation project by making sure you hire a team that is skilled in the renovation work you are looking for.
You should also offer on the job training to ensure that your employees or contractors know the limitations within which they must work and the importance of the building you are working on.
More important still, you should ensure you are covered by the right level of construction insurance. That way, if anything does go wrong you will not be out of pocket.
Comments on this guide to Minimise risk on historical building renovations article are welcome.
Edinburgh Architecture
Liberton Brae Townhouses
Design: LBA Architects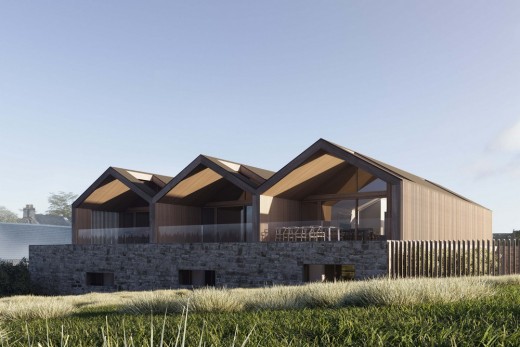 image courtesy of architects
Liberton Brae Townhouses
St James Quarter Edinburgh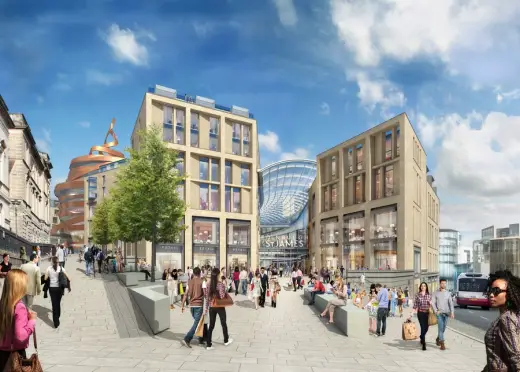 image of the development
St James Quarter
Comments on this guide For minimise risk on historical building renovations advice article are welcome