What to expect when moving to Edinburgh from an industrial city, Lothian property
What to expect when moving from an industrial city to Edinburgh
7 June 2021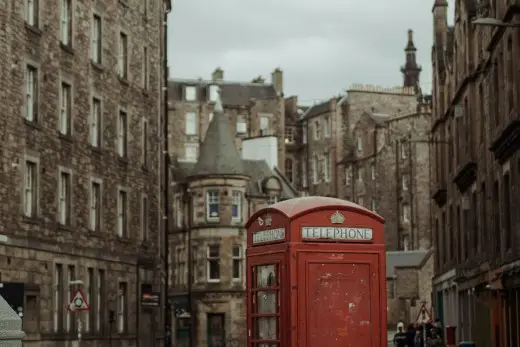 Source: Pexels
The Scottish city of Edinburgh has seen a sharp increase in the number of people who are looking to live there. This has occurred in the last 18 months and is fuelled by people now having the option to work remotely, meaning they canmove out of the cities where their jobs arebased.
Edinburgh isregarded as one of the best places to live in Scotland, not just because of its green spaces, history, and culture, but because of its proximity to nature and abundance of things to do. If you're considering moving from an industrial city, like Glasgow, Leeds or Manchester, for example, to Edinburgh, you will need to take a number of different factors into account. Not only will these include architecture and greenery, but the cost of living, public transport, education, and leisure options as well. Make sure you consider all of the factors that will impact your life before you make a move.
Housing
When it comes to houses, there is no comparison. As mentioned, Edinburgh enjoys mainly Georgian and gothic architecture, typically in sandstone. You can choose from gorgeous terraces with gothic-style roofs, sprawling semi-detached mansions on the edge of the countryside, and quaint cottages as well. Things in Edinburgh aren't as compact as in Leeds, for example, and residential property occupies more space and includes more greenery.
House prices and cost of living are important factors to consider when moving to a new place. Despite its location in Scotland – typically associated with lower house prices – the average cost of a home in Edinburgh is higher than that of much of the UK. When buying you can expect to pay an average of £351,000 for a two-bedroom house, while renters are looking at £1,008 per month. As with any city, this will vary depending on the neighbourhood in which you choose to settle.
Of course, there are modern developments throughout the city, but much is done in keeping with the prevalent historical style. Industrial cities such as Manchester have a prevalence of more modern buildings, as well as those that have been repurposed into accommodation in surrounding University areas. Once built to facilitate industry, construction, and manufacturing, they have been transformed. But, in cities where industrial sectors are still very active, architecture and housing types are characterised by more modern buildings such as apartment blocks, and a preference for smaller, terraced dwellings.
In the last few years, a lot of citizens from the UK have moved to Edinburgh in the hopes of leading a better life. It should also be noted that several professionals from Scotland have moved to England, and specifically to London. They have been helped in their moving journey by expert services that offer house removals in london. This has allowed them to shift their belongings in a safe, easy and hassle-free manner to the capital city of London. The promise of economic opportunities has led them to make the move.
Historical sites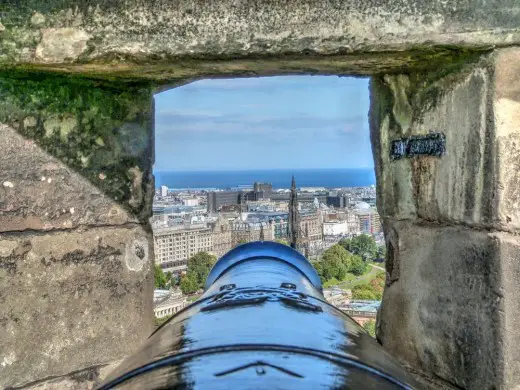 Source: Pexels
Bustling industrial cities don't uffer from a dearth of historical buildings, and Leeds, for example, is an industrial town that has always had a focus on commerce and manufacturing, therefore much of its architecture reflects that. There is a selection of stately homes and large, historical buildings, but they are not quite as magnificent as their Scottish counterparts. On the other hand, Edinburgh is home to an incredible castle, the St Giles Cathedral, Holyrood Abbey, and the Palace of Holyroodhouse.
In terms of other industrial cities, such as nearby Glasgow, they are typically characterised by the redevelopment of buildings that used to be used for industry. Furthermore, in places like Birmingham and Manchester, ex-factories and manufacturing centers have been repurposed into apartments, offices, and commercial premises. While these conversions are often tasteful and do a good job of revamping certain areas, the architecture remains rather austere.
Edinburgh itself is home to a host of stunning Georgian and gothic architecture, neatly arranged in ordered streets. Many of the buildings are sandstone, extracted from a 300 million-year-old extinct volcano. There are countless architectural gems just waiting to be discovered.
Parks and green spaces
City living is great, but having easy access to green spaces is not only important for recreational purposes -it's also beneficial for your health and mental wellbeing. Industrial cities often do havetheir fairshare of parks, but Edinburgh's inner-city parks and green spaces are second to none.
You can choose from manicured and maintained gardens, meadows, botanical gardens, and more rural green spaces. The Royal Botanic Garden stretches over 72 acres and is home to plants from all over the world. It dates from 1670 and comprises 10 different greenhouses, each with its own unique ecosystem. In addition to this, the city is surrounded by stunning scenery with a host of nature and wildlife reserves a stone's throw away from its metropolitan hub.
If you fancy something a bit more wild, the Water of Leith is a river running through the city. It's great for walking, running, and cycling by as well as just for sitting and soaking up the fresh air. 20 km in length, it's a great escape from the noise and lights of the city.
New ways of working have opened up alternative lifestyle opportunities for many. If you're considering relocating to a more picturesque city, you could do worse than choosing Edinburgh.
Comments on this guide to What to expect when moving to Edinburgh article are welcome.
Edinburgh Architecture
Liberton Brae Townhouses
Design: LBA Architects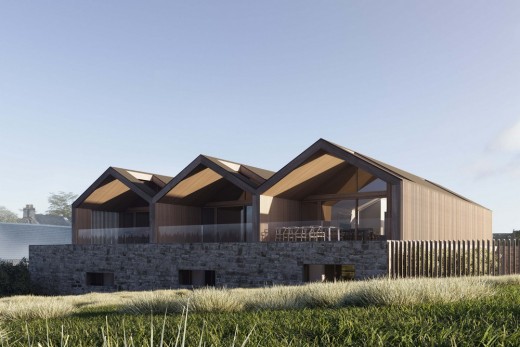 image courtesy of architects
Liberton Brae Townhouses
St James Quarter Edinburgh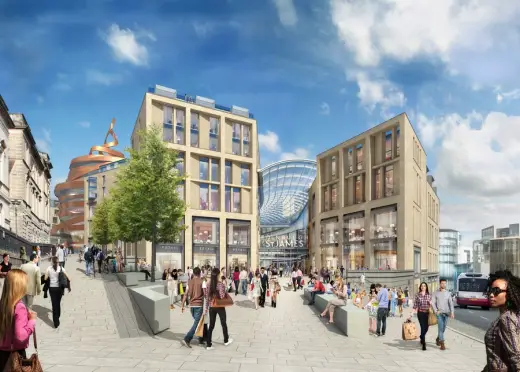 image of the development
St James Quarter
Comments on this guide to What to expect when moving to Edinburgh article are welcom