Why you should hire a home removal service guide, Professional moving service online tips, Builder advice
Why You Should Hire a Home Removal Service to Speed Up Your Move
29 October 2021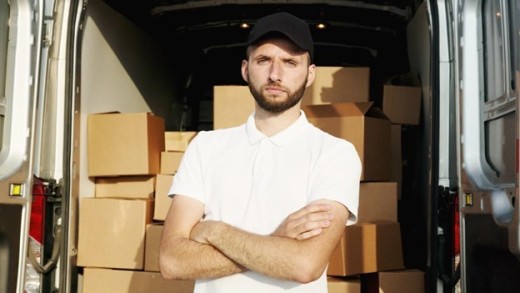 Relocating to a new home can be exciting but overwhelmingly tiring, whether you're moving to a new neighbourhood or city. Every aspect of the logistics process requires careful consideration to ensure everything arrives at your new home in one piece, from packing to unpacking. To handle your move swiftly and correctly, you should hire a home removal service to shift all your assets. This way, you can leave the job to professionals while focusing on other important aspects of the move.
In this post, we'll share why you should hire a professional moving service and save yourself from the hassle of doing everything on your own.
7 Reasons to Hire a Home Removal Service
1. Professional Packing
Packing is one of the most time-consuming and difficult aspects of moving. By hiring a moving service, you get a team of experienced professional movers equipped with the tools and expertise to pack and protect all your belongings, such as clothes, tableware, furniture, computers, and other fragile items that require utmost care and attention.
2. Saves Time
If you've moved before, you probably understand how time-consuming it can be. Just getting everything packed and sealed away can take a couple of days, depending on your assets and the number of packers. Moreover, many homeowners struggle to get too much time off work during the move, so they have to get things done quickly. By hiring a team of professionals, you can speed up the entire process and move into your new home in no time.
3. Less Stress
Relocation can be an exciting endeavour, especially if you're moving to a new city. However, an exhausting and stressful move ruins the experience and hinders you from doing other important work during or after. So, wherever you are in the UK, you're just a Google search away from finding a home removal service in Edinburgh, Glasgow, Dundee, or Aberdeen, and ensuring a hassle-free and smooth experience.
4. Heavy Lifting
One of the main reasons for hiring moving professionals is to take care of all the heavy lifting, so you don't have to. The movers will use specialized equipment and teamwork to ensure no one gets hurt and your assets are secure. Furthermore, outsourcing the move also comes with protection in the form of insurance policies which will further protect your assets. So, whether you have a huge Chesterfield Sofa or entryway table that's too heavy to carry on your own, you can hire a fully-trained team to do it for you and avoid any accidents or injuries.
5. Packing Material
A home removal company brings all the required packing material, be it tape, boxes, bubble wrap, or empty cartons. Moreover, they also anticipate how much packing material you'll need, thus ensuring they don't leave anything behind. This also saves time and effort wasted in going back and forth to the utility store to get more tape or bubble wrap, especially if you live in an isolated location.
6. Professional Movers Have the Right Tools and Equipment
By hiring professionals, you get a team with the expertise to handle the logistics and the proper tools and equipment to get the job done correctly and timely. Some of the tools and equipment used by movers include:
Two-wheel dolly
Hoisting straps
Crates and bins
Ramps
Pallet Jack
Piano board
Tool kit
Trucks
7. More Time Freed Up
Planning and executing a move takes a lot of time and effort. By hiring professionals to take care of everything, you can make time for other things, such as paperwork, shopping, sightseeing, work, and even cleaning or renovating your new home.
Final Thoughts
Perhaps, the best reason to hire a home removal service is to outsource the job to experienced professionals who know what they're doing so they can safely pack, transport, and unpack their valuable assets. In the end, you get to save yourself from a massive headache and enjoy the positive experiences of your relocations.
Comments on this guide to Why you should hire a home removal service advice article are welcome.
Edinburgh Architecture
Liberton Brae Townhouses
Design: LBA Architects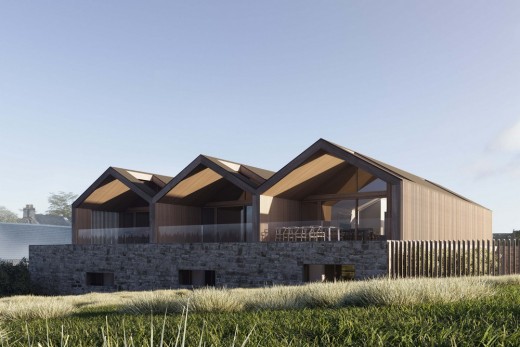 image courtesy of architects
Liberton Brae Townhouses
St James Quarter Edinburgh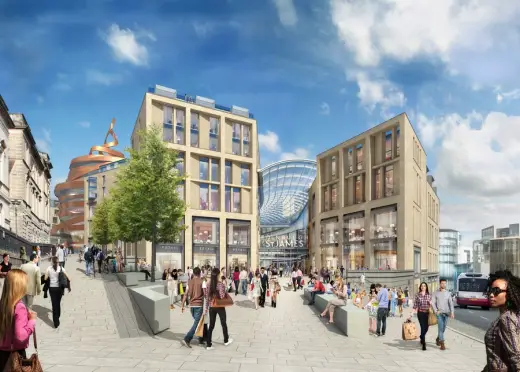 image of the development
St James Quarter
Comments on this Why you should hire a home removal service guide article are welcom