3 Strangest Building Materials guide, Edinburgh architecture online tips
3 Strangest Building Materials
26 October 2021
Architecture is all about innovation.
And from the greats of the architectural world to the obscure discoveries of creativity across the history of civilisation, architecture varies from the inspired to the downright outlandish.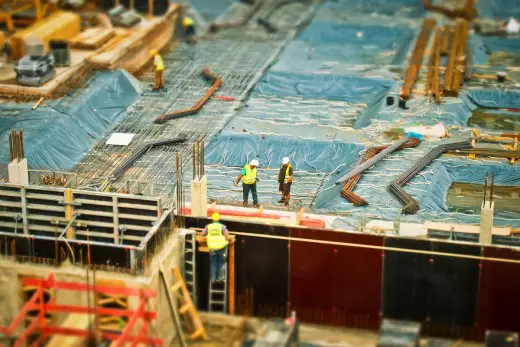 Edinburgh itself is home to a number of weird and wonderful buildings, some of which are steeped in the city's captivating history. Meanwhile, others bring little but controversy to Edinburgh's skyline.
But around the globe there are countless architectural constructions that may not be quite so divisive, but are certain to surprise onlookers.
Here are just three of the strangest building materials that have ever been used.
Teeth
Starting with one of the strangest discoveries on this list by far – a Birmingham man discovered a building made from teeth which had been hiding at the bottom of his garden.
The structure dated back to the mid-1700s according to experts and had somehow gone unnoticed for all of the 26 years John Bostock and his wife had lived there.
Whilst the teeth had lasted so long that even the dental pros at Portman Smile Clinic might be impressed, National Trust experts discovered they were in fact taken from cows and sheep, whilst oyster shells and bones had also been used.
Rice
In some parts of China, their most ancient structures are held together by sticky rice.
The staple foodstuff can be crafted into a mortar of unbelievable strength, so much so that it's even used in parts of the Great Wall of China.
This remarkable structure was commissioned around 220 BC and comprised predominantly of earth and stone, but its creators were highly inventive in their approach to construction, leading to the use of sticky rice mortar as well as lime in certain places.
In spite of its remarkable creativity, the Great Wall of China cannot be seen from space, contrary to the popular urban myth.
Beer bottles
The Wat Pa Maha Chedi Kaew, also known as the Temple of a Million Bottles, is located in the Khun Han district of the Sisaket province, Thailand.
As its name suggests, the temple is comprised of a large number of beer bottles – around 1.5 million to be exact, most of which are Heineken.
And though glass bottles and a Buddhist temple may be one of the least likely architectural combinations, the temple was crafted as an attempt to aid waste disposal in the area. Collection of the bottles began in 1984, and the structure was completed in 1986. Not a bit of the collected materials went to waste, which means the temple also features mosaic art crafted from the bottle tops.
These are just three remarkable materials which have been used in various building creations over the years. Whilst some date back as far as the BC era, others are as recent as the 1980s and all showcase the rich potential of architecture with just a little imagination.
Comments on this guide to the 3 Strangest Building Materials article are welcome.
Edinburgh Architecture
Liberton Brae Townhouses
Design: LBA Architects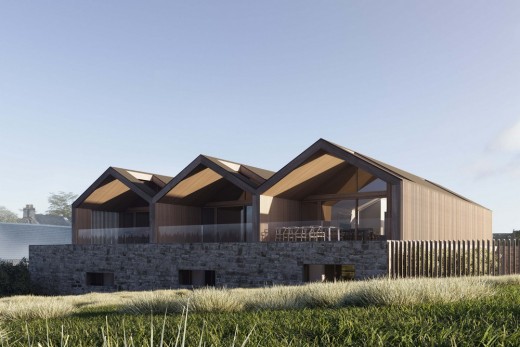 image courtesy of architects
Liberton Brae Townhouses
St James Quarter Edinburgh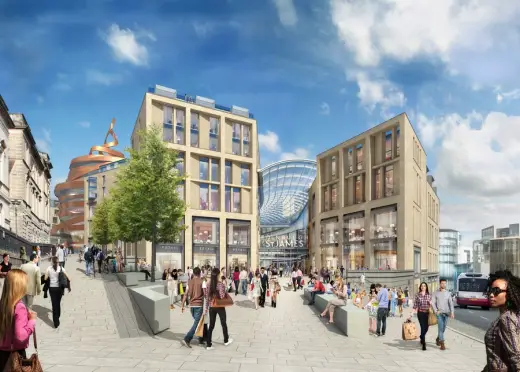 image of the development
St James Quarter
Comments on this 3 Strangest Building Materials guide article are welcom