5 Materials to Choose From for Your Home Signs Tips, House Signage Advice, Help
5 Materials to Choose From for Your Home Signs
23 Dec 2020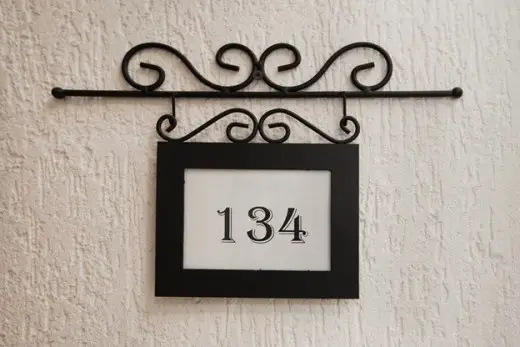 5 Materials for Your Home Signs Guide
Can't choose the material for your house sign? Stuck with deciding what form should the sign be? Worried about the amount of money that will be spent on customization? Yes, we get your concerns. Making the best house signage that can match the environment of your home and at the same time, complement the elements inside it is surely a tedious task. This is the very reason we've come up with this article to guide you with the initial actions you will have to carry out in order for this project of yours to start on a good note.
Choosing the Fitting Material
Before anything else, you have to ask the question: What type of material would be the best for my house sign? The right response would for such highly depends on the style you feel your home represents. The next thing you should also consider is the duration of its quality. For how long do you want to maintain it?
Most of the time, signage customization shops would recommend wooden signage because of its tactility and produces and natural, earthy feel. There are other options for you to freely choose and would also depend on what feature you want your sign to exhibit. Below we have listed the many possible material types and their characteristics to help you decide which is best.
Wood
There's no doubt in the look that wooden signs give since it guarantees to display a pleasant impression to its viewers. For these material types, there are lots of timber types that can be used for your custom made wooden sign. There is the traditional oak, the common plywood, the pinewood, to the more modernized types like the iroko and can also be further enhanced when coated with oil to achieve that shimmering finish.
Painted Wood Signs
We also provide a wide variety of painted wooden signs depending on the type of wood you have selected and how you want your sign to appear. Each wood type has its particular feature that may be beneficial to the signage you envision. If you want a painted wooden sign, you can opt for an Accoya timber because its surface holds paint very well and doesn't chip off when dried. Research which wood could best deliver the concept you have visualized your sign to appear.
Stone Signage
Stone signs are the best signage types if you would want that round or circular form for the home. There are various choices of stone like slate or granite in which the edges can be scraped to form the ideal shape of the signs. This is best if you want letters engraved on a stone. These are made using either various modern and traditional masonry techniques to produce the finest products. These can range from highly polished and brilliant bronze signs with lettering to grain sandstones.
Vinyl
Who said vinyl plaques are not suitable for homes? Vinyl has the characteristics that you might be looking for in a sign. It's got flexibility, affordability, and durability. It can also withstand various weather conditions and tear-resistant as well. Additionally, it also versatile because it can be mounted either outside or inside your establishment as well as it is easy to transport. It is also visually appealing due to its glossy finish that helps boost the colors and elements of the visuals. You can also choose to have the matte finish if you want it waterproof.
Cast Type Metal
One of the most commonly used signs is the cast type which utilizes brass, aluminum, and bronze because of its guaranteed durability and is trusted by most industries. Most enterprises choose to have these kinds of signage exude professionalism and formality. Its manufacturing involves melting bronze or brass and is then poured into molds. Since the back portion of the letters is hollow, they provide much greater depth compared to the usual solid cut. Metal sign professionals can also customize cast metal letters to your desired shape or size.
Coming Up With the Most Suitable Concept
The design is what you should pay attention to after selecting the right material. What details do you want to put in your sign? Would there be an image or is it purely letters? Do you want it to appear engraved or embossed? How large do you want it to be? Do you have a shape in mind? What color scheme would your sign have? Should it be placed outdoors or indoors? Ask as many questions related to your sign in order for you to guide yourself while brainstorming for the overall design of your house sign.
For you to produce better ideas, you have to personally visit and measure the area where you plan the sign to be mounted. You wouldn't want your sign to appear very large to the point of eating up too much space or very small that it cannot be seen and appreciated. Remember that you have to be very specific with the measurements and all the dimensions because the size is very crucial to the production of your house sign.
Finished with specifying the measurements? Start gathering all the coloring and writing materials you have because this is where the drafting of your signage begins. Look over the internet for inspiration to keep you going with ideas. Search for the best sizes or forms so that you can decide which suits your home best. What kind of environment does your home feel like? Do you want to have an image that could best represent the people inside the house? Conceptualizing the design takes a very long process because this will highly determine the final look of your signage.
Conclusion
Have you followed every guide we have instructed? Then, you are good to go! Also, remember that in choosing to customize your house sign, you may do it by yourself or you can opt for a metal sign manufacturer but keep in mind that you have to check the background of the services being offered. Click here if you're interested in getting professional help for your home signs. Look for the feedbacks and count the positive reviews given. This will assist you in verifying the credibility of their services and determine whether they are professionals in the metal-making field.
Comments on this 5 Materials to Choose From for Your Home Signs guide article are welcome
Edinburgh Architecture
Liberton Brae Townhouses
Design: LBA Architects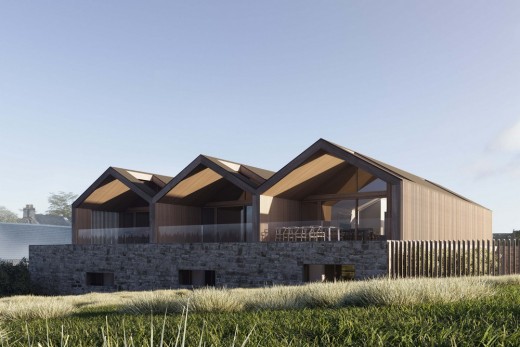 image courtesy of architects
Liberton Brae Townhouses
St James Quarter Edinburgh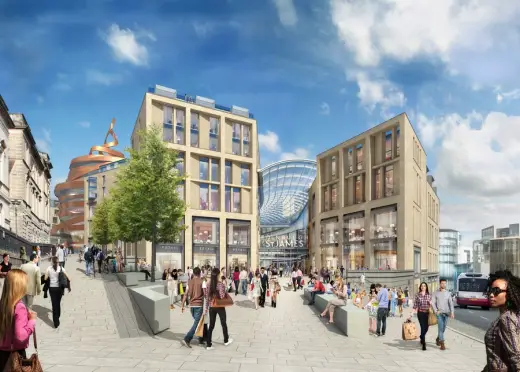 image of the development
St James Quarter
Comments / photos for the 5 Materials to Choose From for Your Home Signs help page welcome