5 Post-Covid-19, education trends, Building Design Tips, Online Advice
Post-Covid-19 Trends in Education
22 Sep 2021
The coronavirus pandemic has been disrupting the education system all over the world since last year, and it is not fully over yet. But education is gradually getting back to normal. However, some things are never going to be quite the same – ever again.
The year 2020 has been a pivotal point for students and teachers alike, introducing some welcome changes to the rather conservative and rigid system. For one instance, many students have enjoyed the flexibility that hybrid learning offers. Sure enough, they would like to keep enjoying the benefits.
Another example is the increased popularity of online student help services. Hiring native writers on essay service EssayWritingService.com is more natural today than ever before, as is finding an online tutor to help you or your kid catch up with the class.
Other notable post-covid trends in education include:
student-centered learning;
increased family engagement;
lifelong learning.
Let's zoom in on each of these trends so that you know what to expect.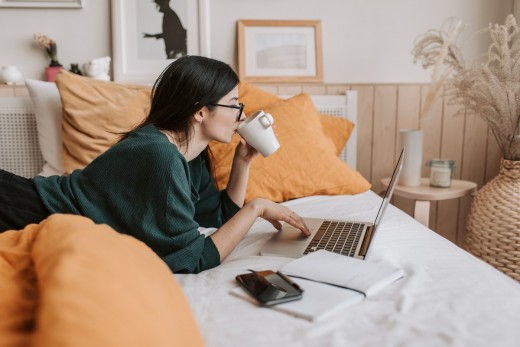 Hybrid Learning
While many students, parents, and teachers have complained about remote learning, still, more admitted that it has certain advantages, too. Now, experts are trying to find ways to keep these advantages and minimize the negative effects.
The result will most likely be the so-called hybrid (or hyflex) learning – a combination of in-person and online learning experiences that will go "beyond simple videoconferencing and recording of lectures", as Rob Curtin, director of Higher Education at Microsoft, writes.
He also points out that some colleges and universities were already trying to do the same thing before the pandemic. That helped them better navigate the difficult times, and now, their experience is going to be upscaled.
In fact, it's already happening in many tertiary education institutions around the world. And the results are mostly encouraging!
Student-Centered Learning
Student-centered learning is usually defined as the teaching approach that encourages students to be active participants in the learning process rather than passive receivers of the information delivered.
The importance of fostering this approach has been highlighted before the pandemic. But it was the remote learning experience that has made it all the more obvious. It brought to light a striking connection between student engagement and academic performance.
Not that it was anything particularly new. However, distance learning during the pandemic has accelerated the search for new methods designed to engage classes. Without the help of a single physical space to contain students, educators just didn't have any other options.
These methods are now continuing to evolve. Hopefully, they will make future learning experiences more enjoyable and beneficial for students.
Increased Family Engagement
One of the most noticeable trends in global education, especially on primary and secondary school levels, is a dramatically increased involvement of the student's family in the education process. And it goes far beyond helping the kids with homework.
In fact, many families now feel like they are co-educating their offspring, sharing the responsibilities with the teachers. Moreover, the younger the kids, the more apparent the tendency is. However, this engagement is a double-edged sword.
Some educators are happy to cooperate and, thus, share the burden with the parents. Yet, others are not so eager to stay in touch 24/7, answering the parents' messages and explaining their own teaching methods.
Besides, there are negative consequences for the family members, too. Devoting considerable time to co-teaching and controlling their children while still having to do their own work is one of them.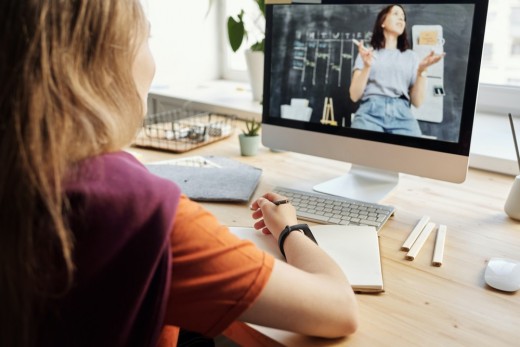 More Tutoring Help
Most parents don't have enough free time and expertise to help educate their children. So, tutoring services continue to thrive. During the pandemic, the demand for online tutors and homework help has increased, and it still remains high despite the gradual return to offline schooling.
College and university students need tutoring help, too. Many of those who've had problems embracing distance learning during the pandemic have discovered for the first time how helpful private online tutors can be. Now, they have no intention to stop using their services.
However, the popularity of tutoring services could be threatened in the future. This may happen if educational institutions succeed in making the studying process more flexible, engaging, and student-centered.
Lifelong Learning
Finally, the pandemic has made the concept of lifelong learning extremely popular. Before 2020, many big educational platforms were experiencing problems due to the relative lack of interest in their services. But Covid-19 has become a game-changer.
Suddenly, people of all ages realized the value of knowledge and expertise, and once again embraced the fact that the degrees they had earned several years ago were never going to feed them forever. Besides, it turned out, there are so many interesting things to study.
All these people have turned their eyes to online educational platforms – Coursera, Udemy, edX, and the like. And these are only the tip of the iceberg. There are also smaller, lesser-known platforms as well as private online schools to which the pandemic gave huge momentum.
Wrapping Up
These were the main trends and tendencies in education in the post-Covid-19 era. It seems quite likely that they are not going to change any time soon, so try to use them to your advantage and make the most of the changes.
Comments on this 5 Post-Covid-19 Trends in Education article are welcome.
Edinburgh Architecture
Liberton Brae Townhouses
Design: LBA Architects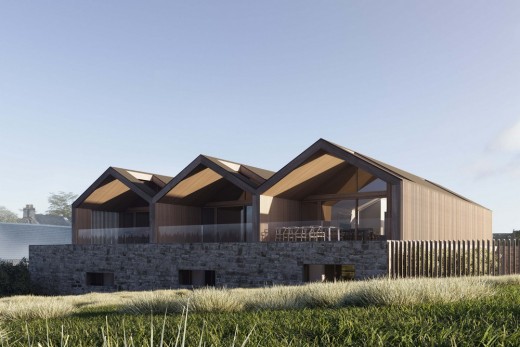 image courtesy of architects
Liberton Brae Townhouses
St James Quarter Edinburgh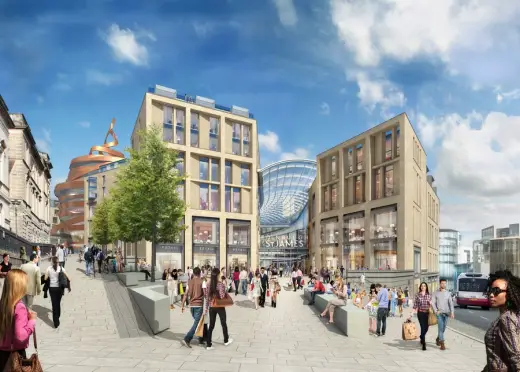 image of the development
St James Quarter
Comments on this guide to 5 Post-Covid-19 Trends in Education article are welcom