Why is it important to hire a professional architect for a remodelling job guide, Home Architectural Info
Why is it Important to Hire a Professional Architect for a Remodelling Job?
21 Sep 2021
Many homeowners think they can cut costs with a remodelling job on their house and do it without an architect. However, this may be the worst area in which to be frugal. Bringing in a professional can help you keep within a budget and the expert will be able to come up with ideas that a layperson may not have considered. Here are the main things to contemplate if you are looking to renovate your home.
Work Out What Your Budget Will be
Before you even think about hiring an architect, there are a few steps that need to be completed. For a remodelling job on the home, it is possible to take out a new mortgage or refinance your existing one.
Finding out if you are eligible for a mortgage is easy thanks to the internet, where you can get speedy advice. For example, Trussle is a trusted fast mortgage broker that typically provides an answer within five days. It also provides fee-free advice to people so they can assess what their best options are.
An Architect Can See the Big Picture
You may have a semblance of an idea about how you want the remodelling of your home to look, but the technical side of things could be throwing you off. The best approach would be to brainstorm your various ideas and then take these to a professional who can cast their own opinion over them. Architects will be able to make suggestions about what would work and what wouldn't.
An architect can make a detailed assessment of your home's original design, and then point out what alterations can be made and where. They can take your ideas and show you the practicality of them and make new suggestions if they don't quite fit with the building layout. On top of that, they can draw up intricate designs and let you visualise how everything will look before you get started. This way, you can see your ideas realised and check that they are up to the standard you desire. The expert could also make cost-saving suggestions in different areas of the construction process.
They Can Oversee the Whole Job
An architect can be used simply for the design of the project, but you may find it beneficial to give them full control over the job. They can use their contacts to hire a team of workers who they believe to be the best people for the work. By letting them stay close to the project, they can ensure that their ideas are being carried out perfectly.
If you want the architect to stay involved but don't want to pay the additional fee to have them oversee the whole thing, you could opt for contract administration. This means that they will check in with the builders every now and then to make sure they are sticking to the design.
Embarking on a remodelling job without an architect at the helm is like attempting a marathon without taking any energy bars with you. You might get through it successfully, or you might end up collapsing and failing to finish. The extra expenditure on the expert could end up paying for itself in other areas.
Comments on this guide to Why is it Important to Hire a Professional Architect for a Remodelling Job? article are welcome.
Architecture
Leith Walk Proposals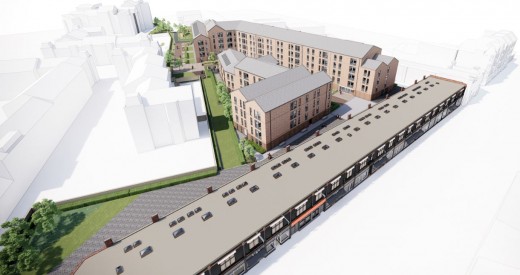 image courtesy of Drum Property Group
Stead's Place Leith Walk Development
St James Quarter Edinburgh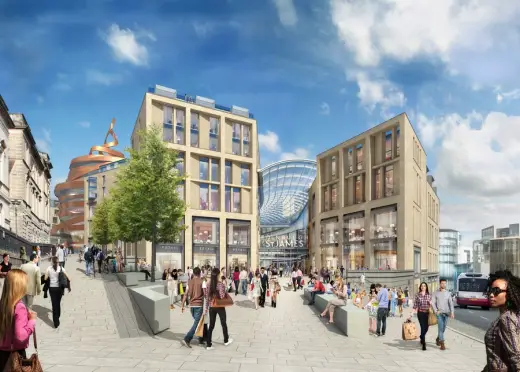 image of the development
St James Quarter
Comments on this guide to why is it important to hire an architect article are welcom