5 reasons to invest in scaffolding CAD software tips, Building drawings design advice, 3D drafting
5 Good Reasons for Investing in Scaffolding CAD Software
28 July 2022
If you are providing scaffolding in Edinburgh for any type of renovation or construction project, the first thing you need to do is draw a plan. Scaffolding drawings are the foundation of any scaffolding project. As well as being the first thing that you present to your prospective clients, it determines the quality, stability, and safety of a project. If you are looking to expand your business and work on bigger and more lucrative projects, it may be time to consider investing in CAD software.
CAD design software is an innovative way to  design and plan projects more quickly and efficiently, present your prospective clients with a more professional approach – and give them greater confidence in your ability to deliver projects to the highest standards. So, in this article we thought we would give you five good reasons why you should invest in scaffolding CAD software.
Let's get started …
Easier Planning
Scaffold design software makes scaffolding projects easier to plan. A computer-generated drawing is accurate and detailed with no chance of human error. With most programs, you can find out what materials are needed, how much leg load they can handle, and explore design alternatives. Designers can use this information as part of the planning process to create the best version of their project.
Whenever scaffolding plans are hand-drawn, there's always the possibility of human error. In contrast, a design program's 3D feature enables designers to examine the drawing from any angle, which further assists them in making better planning decisions. As a result, it is possible to observe and eliminate any errors or risks beforehand.
Improved Safety
Safety measures are also improved with better project planning. Construction safety can be increased through scaffold-specific design programs that help designers identify potential risks in their designs.
With the 3D model, designers and crew members can visualise the scaffold better, which helps them identify any risky areas, even for complex designs. Keeping a working environment safe and avoiding scaffolding hazards always starts with prevention. There is no doubt that CAD scaffolding plays a big part in ensuring that the workplace is a safe and secure place for employees.
Time Saving
By using scaffolding design software, you will be able to plan more efficiently and save more time on projects. Creating designs only requires a few clicks to get started. It takes just a few minutes to generate a materials list, and the planning time is reduced by more than half. Additionally, it can save time during construction by improving communication between the estimator and the crew. A more accurate computer-generated drawing reduces the chance of planning errors, which leads to a smoother construction process.
Scaffolding businesses are time-sensitive. By planning and building on time, you save labour costs and offer your clients the best service. As a result, you become more productive, retain customers, and increase profits.
Win More Bids
The right scaffolding design program not only helps designers make the right decisions, but it also helps you win bids. Imagine providing a detailed scaffolding plan with the greatest clarity. This puts you above your competitors and can't fail to impress prospective clients.
Your clients can see the most intricate details of your plans with a 3D model. Clients can walk through the 3D plan in real-life scale with some design software's virtual reality and augmented reality features. Clients benefit from both of these not only by being able to visualise their project better, but by feeling more confident in your abilities as well.
User-friendly
Whereas at one time it was difficult to get hold of this type of equipment, most types of CAD software have a user-friendly design interface making it easy to use. This means you don't have to be a technical expert to use it.
If you are looking for a way to make your scaffolding business more streamlined and efficient, why not consider scaffolding CAD software? Hopefully, our article will have given some clear indication on the benefits this innovative software can provide – and how it can help your business.
Comments on this guide to 5 reasons to invest in scaffolding CAD software article are welcome.
Architecture
Rowanbank Gardens, Corstorphine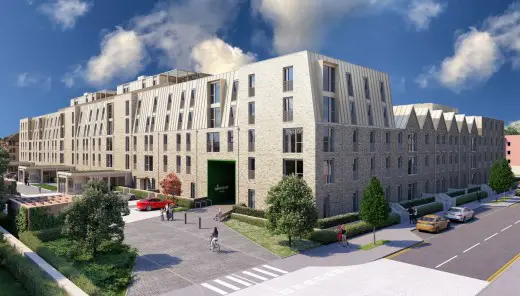 Rowanbank Gardens Edinburgh Housing
West Town Vision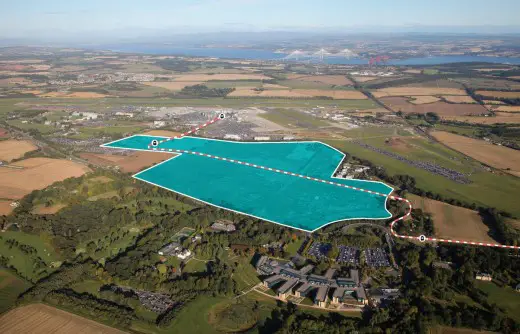 image courtesy of architects practice
West Town Edinburgh Property Vision
Comments / photos for the 5 reasons to invest in scaffolding CAD software advice page welcome