Expert tips for designing your own outdoor kitchen guide, House style tips, Home advice
Expert Tips for Designing Your Own Outdoor Kitchen
27 July 2022
Everyone wants to move their normal inside activities outside as the weather begins to change and the day gets longer. One of those activities includes eating. However, if you try to have a dinner party or barbecue outside with your kitchen and supplies inside, you'll probably spend more time rushing back and forth than spending time with your guests. Consider adding an outdoor kitchen to your house as a solution to this issue.
An outdoor kitchen, which expands the living areas in your house, provides a new place to spend time with family and friends in a casual backyard setting. Are you prepared to learn how to create an outdoor kitchen? We have all the suggestions you'll need to design your ideal outdoor kitchen, from where to put it to the essential elements you'll want to incorporate.
Accessible Location
Planning your outdoor kitchen with accessibility in mind is a good idea. You should consider if a full-sized barbecue or pizza oven can fit on it, or how easily it will be reached by your visitors. Designing a kitchen that is simple to enter and exit is important. It makes no difference if it is used for eating, drinking, or cooking. You may expand your kitchen into a room if it already has a framework or foundation. Choose a location for your outdoor kitchen that seems most natural. Also, keep in mind that you won't be able to shift it around all the time, so it's crucial to think about these things.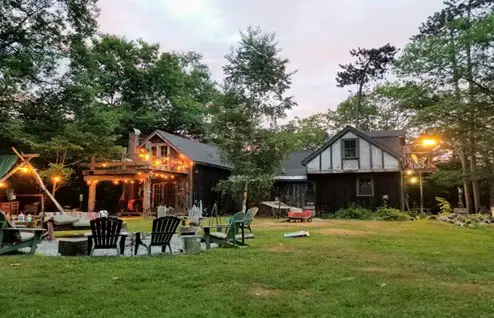 Layout
Most indoor kitchen designs may also be adapted for outdoor use. There are several kitchen layouts that may match different outdoor spaces like the backyard, deck, patio, or rooftop, from a galley style to an L-shaped one. Examine the space that is available and base your layout decisions on this. If there isn't enough room, a straightforward layout with a few cabinets and a grill will be effective. More room would allow for the addition of an island with a sink, a few cupboards, and a built-in grill. A full-sized kitchen with a range of choices for food preparation, bartending, and refrigeration will improve the area if space is not a concern.
Lighting
Lighting has two functions. In the beginning, it produces much-needed light for work. Second, it establishes a relaxing atmosphere and the right attitude for entertaining your guests. For optimum impact, use both forms of lighting. Install lighting to shine on surfaces used for food preparation and cooking. You can hang a light over the area if you are lucky enough to have an overhanging structure, such as a pergola.
Adding a light behind the work area or setting up a pole yard light nearby are more alternatives. Consider installing some solar-powered decorative lighting or a string of lamps over the places where people will socialize to enhance the atmosphere. A small number of candles, either conventional or LED, can also help to create a cozy atmosphere.
Equipment
A stage in creating an outdoor kitchen that thrills barbecue enthusiasts is picking out the appliances. However, there are a few practical things to think about in addition to deciding if you want built-in hot plates as well as grills, a wok burner, or a wood-fired oven. Make sure that the equipment is constructed of durable and easy-to-clean material. You should think about the utilities you have access to, such as water, gas, and electricity. Consider whether your area needs ventilation. Before you spend money, it's important to consider how frequently you'll use the equipment. For example, a cocktail station may seem wonderful in principle, but do you really party that way?
Design Choices
Many homeowners are attempting to replicate the color, style, and design of their interior kitchens since outdoor rooms are becoming more and more popular. Others desire to design a distinct living area that is exclusive to the outside. There are several choices accessible in either case. The center of the outdoor living space now consists of fully-functional stainless-steel cupboards that store items and house appliances. These cabinets are available with powder coating, which lessens corrosion and stains. They extend the life of the investment while also providing more chances to incorporate design through colors and finishes. To complement your stainless steel cabinet, choose from a variety of outdoor cabinet pull types.
For food preparation and other purposes, outdoor kitchen counters are essential. Granite, stone tile, glazed ceramic tile, and concrete are a few materials that, depending on the temperature, operate well outside. These choices offer beauty while also being strong and long-lasting. It is important to remember that these materials require maintenance and might be harmed by high heat.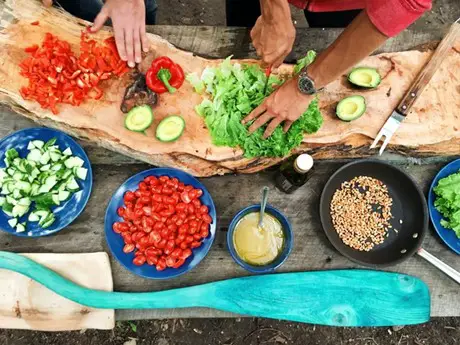 A project's success depends on its design. If you want to make the most of it, design an eye-catching and useful outdoor kitchen. In this way, you may have a modern-looking kitchen that is also simple to maintain.
Comments on this guide to Expert tips for designing your own outdoor kitchen article are welcome.
Architecture
Rowanbank Gardens, Corstorphine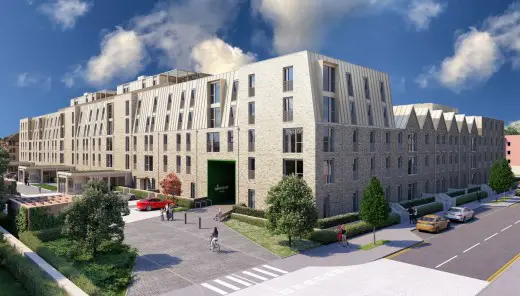 Rowanbank Gardens Edinburgh Housing
West Town Vision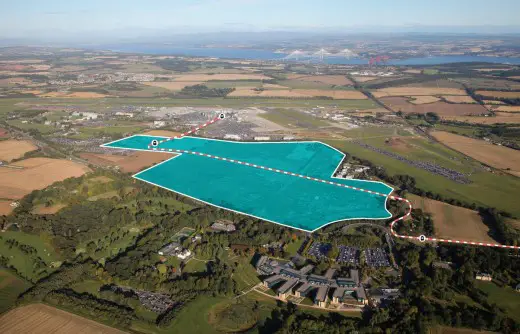 image courtesy of architects practice
West Town Edinburgh Property Vision
Comments / photos for the Expert tips for designing your own outdoor kitchen advice page welcome