6 Inexpensive Home Event Design Ideas to Wow Your Attendees Advice, Get together tips
6 Inexpensive Home Event Design Ideas Guide
19 June, 2020
After staying indoors for all this lockdown period, most of us are looking for small options to meet our families as soon as possible. So if you are planning your office event or just a family get together at your place any sooner, this guide will help you out completely in your house decoration too in an affordable budget.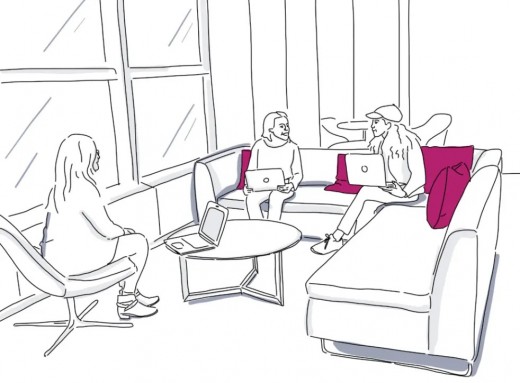 Source: pcdn.piiojs.com
6 Inexpensive Home Event Design Ideas to Wow Your Attendees
If you are looking for ways to organise this event within a short span, start with small steps as it will allow you to give equal preferences to all the needs of the event. Poke your creative side and surprise the attendees with your unique and mind blowing ideas.
Here comes a handful of tips to make your work a bit easier:
1. Set the budget.
You can start thinking of spending a certain amount on your event only when you are completely sure about how much money you are capable of investing for this event. Decide your budget and then plan how much you want to spend for each of the needs specifically. Make sure to keep some money in hand so that you do not end up to break the limit which you have set for yourself by any means.
2. Chalk out a rough layout.
Try to visualise your home in your mind. Try to look for different ways to utilize the spaces. Will it be alright to put in more chairs or tables or do you want to offer a different shape by shifting the places of the furniture? If you see that you are getting more free space by shifting the furniture to some other room, keep that in mind and plan the rest accordingly.
From where you want the guests to be seated to where you want to display the snacks and dinner, chalk out each and every thing one after another. If needed, try to put up a stage. Do whatever you need to do but just make it a point to give a different outlook to the complete decoration.
3. Use different shades of light.
By taking care of what colour the walls are, change the lights of the rooms. Collect all the different types of light which you have in your house and then decide where you want to put them up. You can also try to decide a particular theme and put on the lights accordingly. As the varieties of shades do play a major role in changing the view of a place.
Put on some bright coloured lights or you can also use string lights near the food or near the space where you will host the event. Make it look colourful and dreamy with the usage of limited amounts of effort.
4. Plan for a unique seating arrangement.
After making a plan for the whole event, find out the list of the people who are invited. And take help of it to make changes to the seating layouts of your place. Try to think logically about where you can accommodate the maximum number of people.
If needed use your kid's room too if it helps. See the types of chairs available in your place and then arrange them maybe in different shapes or forms making it look beautiful and neat at the same time.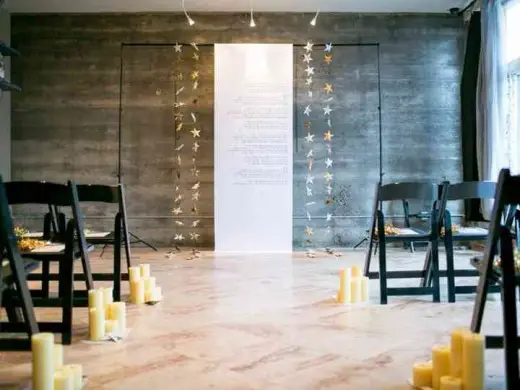 Source: cdn0.weddingwire.com
5. Display the food in a sophisticated look.
Is it the garden or is it your drawing room? Where are you going to decorate to stack all the dishes? In the evening time, try to display the snacks in two or three different places from where the guests would collect the food on their own. Plan the dinner accordingly too.
6. Try to utilise home resources or natural elements for the complete decoration.
Look around you and see what all things you feel can be utilised for decorating the house. Rush to your kid's room and borrow some of their sketch pens and origami paper. Use them to write small greetings notes for the guests. Hang them at different places in the room. Dig in your mind and look for some more creative and uncommon ideas.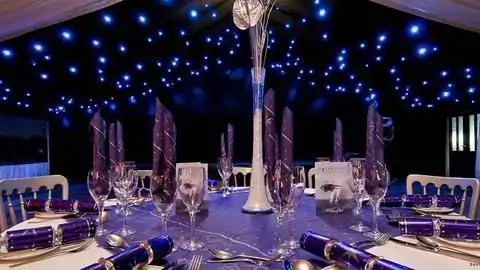 Source: i.cdn.newsbytesapp.com
If you are looking for Fire Curtains fully tested with 3rd Party Accreditation to BS 8524 or CE Marked Fire Shutters in accordance with BS EN 16034 then check out the A1S Group.
Planning the event is the main job where you need to put in your maximum effort. Except that, if you can manage to organise your ideas one after another and utilise them according to the type of event you are hosting, from house decoration to food arrangement, everything will be done systematically without any complication and that too within your planned and target budget.
Comments on the 6 Inexpensive Home Event Design Ideas to Wow Your Attendees advice article are welcome
Architecture
Contemporary Buildings
Comments / photos for the 6 Inexpensive Home Event Design Ideas to Wow Your Attendees page welcome