Trusted Home Renovation Tips To Increase Home Value Advice, Property Profit Tips
Home Renovation Tips To Increase Home Value Guide
18 March 2020
No matter if you are already selling your house or are planning to do it soon, there is one sure thing – you want to get the best price for it. But sometimes what you have in the house is not enough, and you might find yourself selling it for a lot less than you planned.
To avoid that situation, you should try implementing some home renovation tips into your home. They won't cost you a fortune, but can significantly increase the value of your house. For instance, you can…
Home Renovation Tips That Can Increase The Value Of Your Home
Add More Light
It's no secret that rooms in which there is bad lighting not only make us feel drained and tired even before we get out of bed, but also affect our mood. So it shouldn't come as a surprise that houses in which the lighting is not sufficient, or there's almost no access to natural light might have a slightly lower value. So how can you change that and make your house worth more?
The easiest thing that you can probably do is paint the walls white, as it is a color that reflects light making the whole room look a lot brighter. If you want to, instead of painting the walls you can change the furniture to a white one. If you're in a mood for a more significant change, you can always add new windows or knock down some walls.
Another thing that you can do is change the lighting and the bulbs. When choosing the light bulbs to rooms in which you need to focus, remember to buy the cool ones, as they resemble natural light the most. However, if the purpose of the room is to relax and rest after a tough day, you should choose the warm light bulbs. You can find them, for instance, on Lamp Twist.
Create a Home Office
Freelance career has become a very popular choice these days, with more and more people deciding to work from home each year. For them, a lack of home office can be a dealbreaker. On the other hand, they are willing to pay slightly more for a house that has one. So if you want to increase the value of your house, you should really think about creating a home office, especially if you have a free room that you don't use.
All you need to create a home office would be a desk, a chair, and a few cabinets. You can also add small things like a lamp or flowers to make it feel more welcoming. When choosing the lighting for the room, you can choose the cool-toned light bulbs.
Upgrade Your Kitchen and Bathrooms
As you probably know, the kitchen and the bathroom are two of the most important parts of
the house. So it shouldn't come as a surprise that a lot of potential buyers will turn down a house that doesn't have them in good shape. To prevent that, think about renovating both of those spaces. Furthermore, if you have space to do it, why not add another bathroom? It will probably come in handy someday.
But if you don't feel like adding a new room, there are many things that you can do to update the ones you already have. For instance, you can change the cabinet doors in your kitchen to new ones, or if you want to do that, you can just paint them. Try colors like mint green or duck egg blue – they will make the kitchen look more lively, and they go with many different materials and finishes. Some other things include:
adding new hardware
upgrading the accessories
adding scones
painting the walls and the floor
When it comes to a bathroom, you have even more possibilities, as the smallest change can make a difference in the overall look. For example, you can try adding a mirror – it will be beneficial if your bathroom doesn't have enough light. Some other things that you can do to update your bathroom include:
adding a new towel rail
changing the toilet seat to a soft close one
renewing the tile grout
adding some new decorations
Make Your Home More Efficient
You don't have to spend thousands of dollars to make your home more efficient. You can do that by just, for example, installing a smart thermostat. It will allow the new owner to adjust the temperature of the house to their liking, and to control the climate inside from wherever they are. It's a perfect way of saving money.
Some of the other ways in which you can improve your home's efficiency include repairing or replacing leaking windows, adding insulation to the house, or buying new, energy-efficient home appliances, such as a fridge or dishwasher.
Home Renovation Tips To Increase Home Value Conclusion
As you can see, there are a lot of things that you can do to increase the value of your home without making a dent in your wallet. It's usually the small changes that make the most significant difference. So now, all is left to say is "Good Luck!"
Comments on the Quick Guide to Home Renovation Tips That Can Increase The Value Of Your Homeadvice article are welcome
Scottish Architecture
Contemporary Lothian Buildings
Charlotte Square Edinburgh New Town Square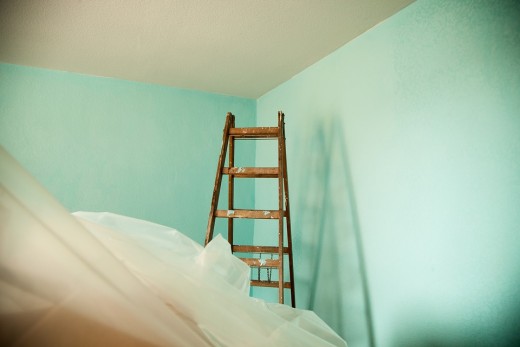 image courtesy of article provider
Comments / photos for the Home Renovation Tips That Can Increase The Value Of Your Home page welcome