Trusted How Facility Manager Green Commercial Buildings Advice, FM Property Tips
How Facility Managers Can Make Commercial Buildings Greener
25 Nov 2019
When you operate a commercial building you want it to be safe. This can cut down on employees getting sick or you facing a lawsuit for hazardous material. Many businesses have created a building that lacks recyclable items.
As the world becomes more health-conscious, it's time for commercial buildings to comply with green regulations. There are many ideas out there to start cleaning up your commercial building. Use some of these ideas and concepts for a more Eco-friendly environment in your facility's establishment.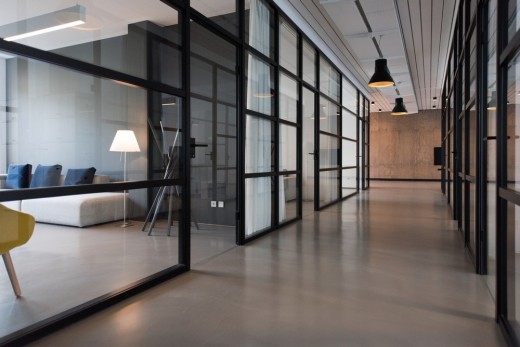 Green Roofs
Green roofs are becoming increasingly popular. They are known to many as gardens that are on the rooftop. The goal is to cover the entire roof with vegetation. It's a way a business can be in line with environmental responsibility. Some companies might need their LEED certification, so a green roof fits just perfect in their plans. Work with a professional to install your green roof up to the allowable standards. It saves energy and cuts back on increasing cost. Green roofs do need planning before you take action.
Solar Panels
Take advantage of the wide usage of solar panels. Not only residential homeowners are running to cut energy cost, so are business owners. Solar panels are used to sustain electricity throughout the entire building. It is not uncommon for commercial building owners to do a mixture of getting electricity from a grid and incorporate solar panels.
Most place panels on the roof. However, other companies that have a widespread of land can put their solar panels on the ground around the building. A consultation is required to get your solar panels installed. It's certainly not a do it yourself job. The installer will give you an idea of how many panels you're allowed to have.
Insulation that's recyclable
Consider switching out your insulation with those that are recyclable. Most times when we think about the insulation we envision the pink itchy type of fiberglass. This often lets off toxic and harmful air that has formaldehyde in them. Get the insulation created from different materials. You can find businesses that create insulation that looks almost like the regular insulation you've often used. The good thing is that they don't hurt the environment, nor will it harm staff in the building.
Recycled Materials
If you're in the beginning stages of building an office, then consider using wood that's recycled. It's a great plan to find reclaimed wood. It's wood that's repurposed for any kind of upcoming construction. It has no limits in its usage. You might need to create furniture or decide to change your flooring. Most like recycled wood because of the way it looks.
Some businesses also consider changing their bathrooms. Many have installed plastic bathroom partitions made from recycled high density polyethylene (HDPE). This material not only offers environmental benefits but also has the pragmatic benefits of high durability and vandalism resistance.
Air pressure
The air everyone is breathing in a building can often be a hazard you don't see. Consider having air pressure transformed into using air intake filters. They can prevent a lot of debris and help your airflow. They are environmentally friendly as they can help reduce energy to stop chemicals in the sewer system. It's a smart move when wanting your building free and clear of unforeseen complications in the air. It's a way to keep track of a carbon print that you might leave behind.
Smart Fixtures
Reduce costs by using smaller fixtures. You'll find that you can save a lot of water, gas, electricity and your money. Many owners have resorted to using only motion sensor lights. These fixtures are often placed around and inside of the building. The point is to use as little light as possible. Motion sensors will only come on as needed.
Several companies are beginning to use these for restrooms within their buildings. It's a great way to cut down on the usage of lights and save your business a lot of money. It's highly expensive for a company with a large warehouse to keep the lights on all day and night.
Skylights
The great thing about installing or switching to skylights is that you're using natural light. This kind of light can be used to light up interiors often draining your electricity. With a skylight, you don't have to bother with expensive power lights soaking up your electric. It gives all interior spaces a warmer feeling and comes off as more pleasant to be in.
Skylights are often installed in the food industry. Owners try to create a mood, and do away with beaming lights that are annoying. It helps with the ambiance of the dining room where people are eating.
Heated Floors
The great thing about heated floors is that it keeps the heat inside your building. Your employees will feel the warmth, and won't have to always walk about with a coat. They're the best investment, especially when you have a gym with a spa or inside a massage facility. These work best anywhere your customers might walk in their bare feet. You cut down by heating in one particular area. You won't have to worry about trying to heat a larger area that's not used as much.
Green Windows
Consider looking at the kind of windows you have installed. If there are visible cracks where air or weather can creep through, then consider changing them. This is hurting your electric bill as the heat is heading out the door. Your HVAC system is running harder to keep the place warm and cozy.
With green windows, you can place an e-coating over your existing windows. This slows down the amount of heat normally passing through the glass. There is also the option of installing new windows with the same coating. You'll get your money back throughout the years as you'll save more on heating expenses.
Decrease Water
Think about switching your water systems. It's a good idea to use a water heater or barrels that catch rainwater. It helps, especially if your company works with water daily. A good water system like a rain barrel gives you the benefit of decreasing the amount of water that normally was pulled from other resources. It won't take long for you to realize how much water you've saved over a period of time.
These are ways you can make your commercial building more Eco-friendly. Do your research so you have a good idea of which one of these ideas works for you. It's always a benefit for any business to be environmentally conscious. Consider a vegetation roof or solar panels to shrink your energy costs. Revamp your insulation to a different safer material.
Use a water system such as rain barrels to get rainwater. These are only a few ideas of you can do. It's up to your commercial organization to start changing the way you operate. Going green doesn't have to be a hassle. Once you understand how it benefits your business and see the costs, you'll hop on board with the concept.
You might also discover that it's best to build a green building from the ground up instead of working with your existing one. Either way, you'll still be doing the environment and your wallet a favor.
Comments on the How Facility Managers Can Make Commercial Buildings Greener advice article are welcome
Scottish Architecture
Contemporary Lothian Buildings
Scottish Parliament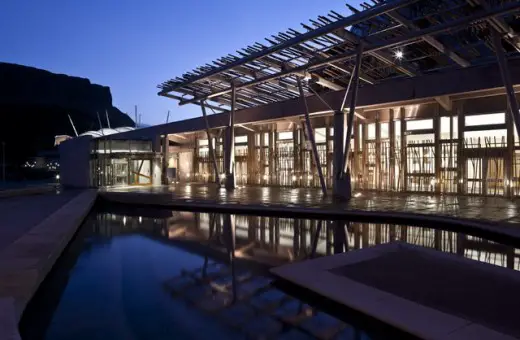 image courtesy of architects practice
EAA Awards
EAA Awards
Conservation and energy efficiency work on the Canongate
Canongate Housing Development
Comments / photos for the How Facility Managers Can Make Commercial Buildings Greener page welcome