6 situations you need lock fitting services guide, Building security tips, Online home advice
6 Situations You Need Lock Fitting Services
15 February 2022
Locksmithing may very well be among the world's oldest professions. Believed to have originated in Babylon and Ancient Egypt around 4,000 years ago, locksmithing began as one of the services offered by artisans. Civilisations like China, Greece, and Rome also developed locks and locksmithing around the same period. Of course, locks then were far different than they are today. (1)
Old wooden keys dating back from the Babylonian Empire were as long as your arm. With keys that size, you can be sure they weren't something people often misplaced. In the 800s, all-metal locks were eventually developed by English craft workers. More durable locks and keys were created by locksmiths with the advancement of metallurgy in Europe during the 18th century. (1) (2)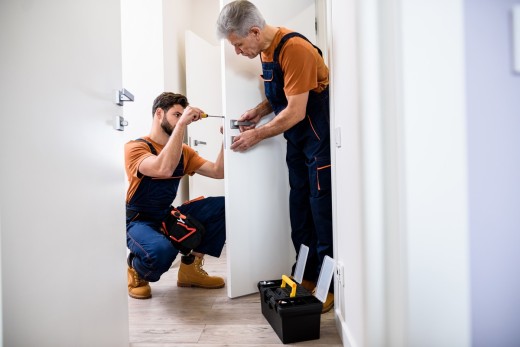 With modern keys becoming smaller, it became a common occurrence for people to misplace them. When this happens, a locksmith is typically the expert to call. Misplaced keys, however, aren't the only situation when you need the services of a lock fitter.
Situations where you need a lock fitter
The scene is distressingly familiar: you're in front of your home, helplessly staring at your door, locked out because you don't have your key with you. In such a situation, you need a professional to sort you out. You fish out your phone, and if you're in the area, for example in Edinburgh, you'd probably type out "locksmith Edinburgh" and hope you can find someone who'll be in your location as quickly as possible—even in the middle of the night.
But emergency or not, knowing a local lock fitting service you can rely on in certain situations is an advantage. These situations can be any of the following.
Broken or damaged locks
Locks can be the most used mechanical device in any home and, at the same time, the most neglected. People expect them to work every time—until they don't. Locks can weaken over time and sustain damage. They can become easier to pick, which is dangerous. Your keys can also sometimes get stuck and may take a little more force to work.
Given that more than a third of burglars in the UK use doors to gain access to homes, the prudent thing to do would be to call a lock fitting service to ensure the locks in your homes work perfectly. The slightest indication of your locks losing effectiveness should be reason enough to call a locksmith. Have the lock fitter re-key or replace your locks before they fail at an inopportune time. (3)
Broken or lost keys
Keys are made from brass or a combination of nickel and brass. They're very sturdy, but wear and tear can eventually get to them, not to mention rust. Over time, your keys can weaken and become brittle. Keys can break, especially if used on a frozen door or rusty and sticky lock. If your key breaks in your lock, a locksmith can remove the damaged key and replace it.
Likewise, if you lose your keys, whether stolen or misplaced, you also need the services of a locksmith. You'd need to have the keys replaced. Getting a lock fitter to re-key your locks is vital for your home security. Besides, getting a lock fitter to help you is much cheaper than repairing a broken window, which is likely your option if you have no other means of entering your house.
Moved to a new home
Another situation where you need lock fitters is when you've just moved to a new home. Your new house needs new locks and keys. Even if the house is brand new, there's a good chance that copies of your house keys are floating around. Real estate agents, plumbers, electricians, and contractors would probably have copies of your house keys. You'll feel more secure if you engage a lock fitting service to change your house's locks.
If you're moving into a previously occupied house, one of the first things you should do is ensure old locks and keys are updated. Surely, you wouldn't want the previous owner's keys to still work on your new house's locks.
Upgrading locks and keys
Burglaries in the UK cost an average of a little more than GBP £1,400 worth of damage. Burglars also cart off about GBP£2,850 worth of goods. These figures are nothing to sneeze at, so it would be a good idea to upgrade your locks to improve your home security. (3)
Some locks, unfortunately, are installed by amateurs. These locks can be vulnerable to enterprising intruders, so getting them replaced by professional lock fitters may be a good idea. They can ensure your home locks provide the security you require. Moreover, they can check and recommend vital security upgrades for your house.
After a burglary or break-in
Even an attempt to jimmy a lock can cause damage, more so after a break-in where your lock is deliberately broken or picked by a burglar. An emergency call to a lock fitter is imperative after an incident like this. You'd need to replace the damaged locks promptly in your home or place of business after a break-in. You could also re-key other locks to your property and consider upgrading your security.
Misremembered numerical combinations
Electronic keypad locks have become modern alternatives to the traditional lock and key. Although these locks don't need a physical key that can sometimes be lost, they still require you to memorize numbers. Unfortunately, codes and numerical combinations can sometimes be misremembered. And for security reasons, you can be locked out if you enter the wrong codes a number of times.
If this happens, your only recourse is to call in a locksmith. They can reset and re-code the keypad lock. An electronic lock can also sometimes fail in the event of a power outage, and if you're locked out of your property, a locksmith can help you get in. Just remember to discuss your predicament beforehand so they'll know how to help you.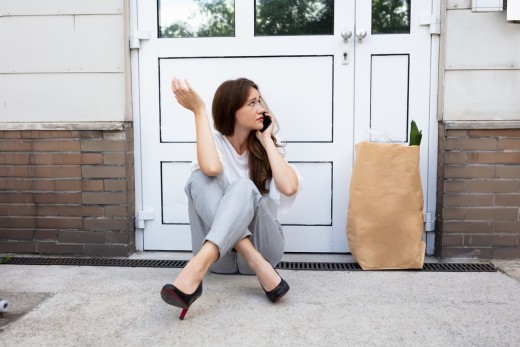 Conclusion
There are situations where you find yourself in need of a locksmith. Lost keys, broken locks, misremembered codes, and other reasons mentioned in this article are a few examples. In such situations, you need a reliable locksmith. Knowing a lock fitting service that can reach your location in a short time, even in the middle of the night during an emergency, has many advantages.
References
"History of Locksmithing", Source: http://www.historyofkeys.com/locks-history/history-of-locksmithing/#:~:text=History%20of%20locksmithing%20started%20in,movement%20of%20the%20door%20bar.&text=Scientists%20and%20historians%20agree%20that,was%20created%20around%20704%20BC.
"A History of Keys: From Ancient Babylon to the Transponder", Source: https://www.linkedin.com/pulse/history-keys-from-ancient-babylon-transponder-eric-roberts-cal-crl
"Burglary Statistics UK 2021", Source: https://www.nimblefins.co.uk/home-insurance/burglary-statistics
Comments on this guide to 6 situations you need lock fitting services article are welcome.
Locksmiths
Expert tips for finding a reputable locksmith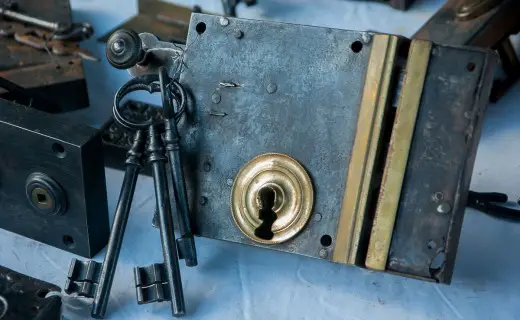 How to choose the right locksmith
Selecting the right locksmith in 5 steps
How to hire locksmith in Portsmouth, England
Edinburgh Architecture
Liberton Brae Townhouses
Design: LBA Architects
Liberton Brae Townhouses
St James Quarter Edinburgh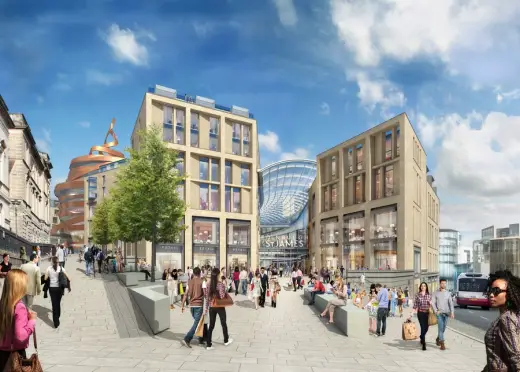 image of the development
St James Quarter
Comments / photos for the 6 situations you need lock fitting services advice page welcome