Buying a home in the Algarve guide, Portugal property buying guide, Med house sales
Buying a home in the Algarve comes with incentives
18 July 2022

image source : unsplash.com
Buying a home in the Algarve comes with a slew of incentives — the opportunity to become a permanent resident of Portugal
People may be surprised to discover that Europe has its own version of Beverly Hills. The Algarve is well-known for a number of things, including its great weather (300 days of sunshine annually) and the prevalence of English. How would it be to live in California with cheaper costs of living? Now is the time to take advantage of it!
With an investment of €500,000, you'll be eligible for Portuguese residency! Unrivaled opportunity: owning one of Europe's most prominent resorts and the ability to subsequently seek Portuguese citizenship are only two of the benefits of the recently constructed properties. This and much more you can get with the Golden Visa Program. Find out more here https://migronis.com/portugal-golden-visa.
Investment Highlights
€500,000 luxury apartments
You have a choice of three different kinds of apartments, so you may choose one that meets your needs in terms of pricing and amenities.
For the next five years, you may enjoy a 3.5% net yearly return on your investment in a prime location throughout the globe while also becoming a permanent resident of Portugal.
The top places in the world to play golf
With stunning beaches nearby, the biggest golf resort in Portugal is the ideal location for individuals who desire to make a life-changing shift.
Investing in one of these properties is like buying a whole new way of life. If you're looking for a vacation spot with 300 days of sun over the year, rich history, and stunning beaches, Algarve is the best place for you. You may discover your real self, profit from an advantageous NHR tax system, relax, and enjoy a comfortable environment and spectacular natural surroundings while living in this area.
Why should you apply for a Golden Visa Program?
Trustability — Golden Visa Program-approved real estate project. Capital gains are possible due to the area's well-established resort status and its strong property market.
A complete disclosure of all information — A yearly external audit of the company's financial records and periodic reporting ensures complete openness.
Net rental yields are quite high — 3.5% guaranteed net rental return for five years, including all fees and costs.
Aesthetically stunning architecture — Completely remodeled and reconstructed to the best standards possible
Your lovely vacation spot — 12-weeks of exclusive use of the residence, including access to resort facilities and other perks reserved for owners.
Convenient location — The international airport of Faro is within a 20-minute drive away.
Your long-term financial commitment for 2022
This is a once-in-a-lifetime chance to own a piece of real estate. It seeks to make ownership easy, straightforward, and fulfill both of the following criteria:
Investors who place a high value on financial returns. Guests may take advantage of a three-month private use term and a guaranteed yearly return at the opulent resort.
Homeowners with a long-term wish to remain in their properties
It is possible to choose from three different suits. Decide on a place you'll like living in.
€534,000 for a one-bedroom apartment
€765,000 for two-bedroom apartments
Penthouse: prices start at €1,965,000.
You'll be eligible for a Golden Visa and will have access to cutting-edge recreational amenities and a 3.5% yearly net rental return when you buy one or two-bedroom apartments or penthouses.
Place matters
Portugal has various advantages for relocating. Portugal placed 5th in "The Best Countries to Comfortably Retire" and 4th in "International Living's Global Retirement Index for 2022." It attracts US residents who want inexpensive living costs and new adventures.
Moreover, the Portuguese have access to 188 countries! So being a citizen of Portugal means freely crossing the borders of these countries and traveling globally without any obstacles. This is where the Golden Visa Program can help you.
Portugal is safe. Third among Europe's safest nations. Its crime rate is lower than the UK, Spain, and France. Read this post to learn about the safest nations in Europe.
A favorable NHR tax structure gives lower tax rates for the first 10 years in the nation.
Algarve — top destination for most expatriates in Portugal
There are more than 300 days of sunshine a year in this area, making it a popular location for beach vacations. However, it's even better.
The Algarve's nightlife is booming. You'll never be bored in Lagos, one of the Algarve's trendiest towns, thanks to its many pubs and clubs. It also contains Europe's first crypto-village, making Algarve a crypto paradise and a great location for young entrepreneurs. Iconic bitcoin enthusiast Didi Taihuttu is responsible for setting up this village, which is now world-renowned as the "Bitcoin Family."
Algarve has been named the greatest location to retire 4 times. Explore the story of a US entrepreneur who moved to Portugal and is happy there.
There is a number of reasons for that:
Worldwide community
Widely spoken English
Schools aplenty
Top golf destination
Tax incentives
Safety.
Unrestricted Entry to Europe with the Portugal Golden Visa
One of the most popular residency-by-investment programs is the Portugal Golden Visa. Non-EU citizens who invest in the Portuguese economy are eligible for a visa. It also gives for a 5-year window for seeking Portuguese citizenship.
One of the ways to be qualified for the Portugal Golden Visa is to invest in a government-approved real estate project, and a lavish resort in a lovely section of Portugal is the perfect project.
Comments on this guide to Buying a home in the Algarve article are welcome.
Architecture
Rowanbank Gardens, Corstorphine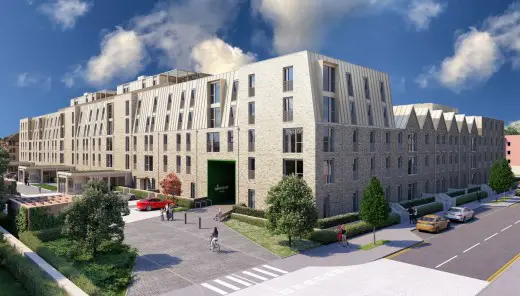 Rowanbank Gardens Edinburgh Housing
West Town Vision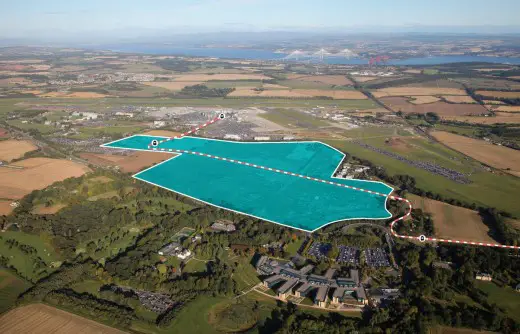 image courtesy of architects practice
West Town Edinburgh Property Vision
Comments / photos for the Buying a home in the Algarve incentives advice page welcome