Online Casinos Guide, Grosvenor Casino Edinburgh, Gambling Options
Can online casinos compete with venues like the Grosvenor Casino Edinburgh?
24 Nov 2020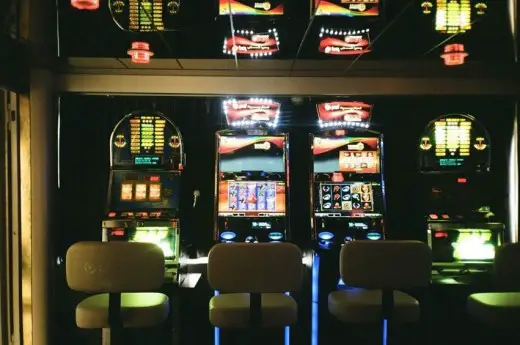 The buzz of being within the crowd and socialising with friends while playing games of chance makes being in a physical casino the exciting experience it is. The Grosvenor Casino Edinburgh has become famed for its in-house offerings and has successfully grown in recent years. But with online casinos booming during the digital world of today, can even the most prestigious of casino venues like the Grosvenor continue to thrive and compete?
In 2019, casino venues made up 7.4% of the gross gambling yield in the UK, while online casinos were responsible for 22.4% of the whopping £14 billion overall yield. With remote casinos on the rise, there is now a huge competition between land-based venues and the virtual world.
From the Roadhouse to the Casino
Originally constructed in 1935 and opened in 1936 as the Maybury Roadhouse and Diner, the Grosvenor building was originally designed by renowned local architects William Patterson and James Broom, inspired by the Art Deco style of the time. While this artistic style was commonly used for private residences, it was rarely used for commercial properties.
Better known as "The Maybury" to local residents, the Grosvenor venue was initially a popular dining hotspot on the junction of Glasgow Road and Maybury Road. In later years, the venue was also used as a dance hall and entertainment venue, often hosting concerts of all musical styles.
After becoming a listed building in 1985, the venue went through a period of dilapidation and disrepair. However, since The Maybury was converted into the casino it is today, the building enjoyed a new lease thanks to renovation projects using key Art Deco style and design elements as a nod to the venue's past.
The Grosvenor Casino Edinburgh
Owned by The Rank Group, Grosvenor Casinos is a chain of casino venues operating throughout the United Kingdom, licensed and regulated by the UK Gambling Commission. While the company operates casinos in 53 locations throughout Britain, the Edinburgh venue is one of very few sited within a historic building, which undoubtedly adds to the appeal.
The Grosvenor has appropriately tailored its décor to ensure the classic charm of The Maybury remains intact. Likewise, by providing visitors with a restaurant and bar aside from the gaming entertainment on offer, the venue also harks back to the original roadhouse purpose of the building.
The Grosvenor hosts all the classic games of a casino, including as American roulette, blackjack, and three-card poker, among a variety of electronic gaming tables and slots. The casino also become renowned as a venue which regularly hosts cash poker games, with a dedicated poker room available that sometimes features tournament events.
By using such an iconic Edinburgh venue, the casino boasts a unique history and ambience that's hard to find elsewhere. The original concept and use of The Maybury as a dining and entertainment hotspot continues, albeit with the addition of a fully-functioning and modern casino within.
Traditional Casinos vs Online Casinos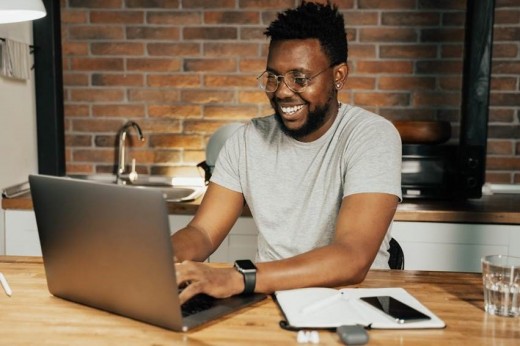 Players can enjoy slots at casinos or from the comfort of home.
For anyone who enjoys casino gaming, it's tough to beat the experience of testing your luck in a physical casino. However, the key problem with any traditional casino establishment is the size of the venue itself, which inevitably limits the scope and variety of games they can offer.
While the mega-resort casinos in Las Vegas and Macau are renowned for their enormity, land-based casinos in the UK are a fraction of the size. By comparison, online casinos have no such limitations, because the space is entirely virtual.
Convenience and choice are undoubtedly the two key attractions for online casinos. While players are limited to strict opening hours within public venues, those online have twenty-four-hour access to their favourite games. 888 Casino were one of the first operators in the industry, meaning they have strong brand awareness, and they know exactly what players want to see. The daily jackpots on their slots mean players win nice amounts each day, they offer thousands of online slots many of which are exclusive, designed in-house with different themes and features.
Thanks to improvements in video streaming technology, players are now able to enjoy games like poker and blackjack with real dealers, beamed live from a physical casino venue or studio. This is a novel combination of online and land-based casino gaming, which unites the two options.
Physical and Virtual Space for Both to Thrive
Few industries have grown as rapidly as online gambling and gaming, especially with the advancement of communication technology over the last couple of decades. In other consumer driven industries, the online golden age has proven problematic for business operations reliant on physical stores and venues, underlined by the dominance of online giants like Amazon, with many high street stores having struggled to compete.
However, casino gaming doesn't appear to have been affected in the same way. While people are thrilled at having the greater choice of online casino gaming options, demand for the physical in-person experience has also grown, rather than diminish. At the same time that online casinos have boomed and enjoyed continued growth, so have their physical counterparts.
By contrast with other sectors of industry and commercial enterprise, competition has actually brought greater innovation and investment in both spheres of casino gaming. There has also been an increased merging of efforts between those two spheres of casino gaming. Many physical casino companies have launched online gaming sites, while previously online only companies have also begun to open physical casino venues.
This increased unison between online and physical casino gaming will ensure that for years to come, both have their place and popularity in a constantly growing market. It will also guarantee the long-term future of iconic venues like The Maybury in Edinburgh, albeit with a different name over the doors.
Comments on this Can online casinos compete with Grosvenor Casino Edinburgh? article are welcome
Edinburgh Architecture
3-8 St Andrew Square
Design: CDA and Gareth Hoskins Architects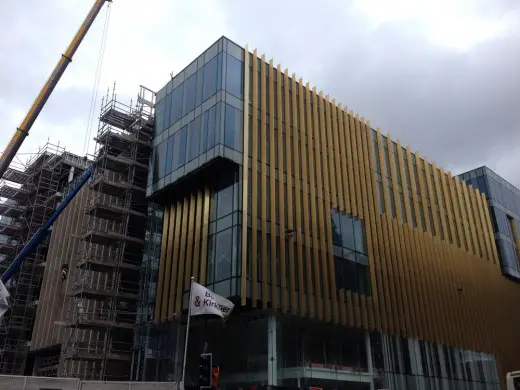 photo © Adrian Welch
St Andrew Square Building
St James Quarter Edinburgh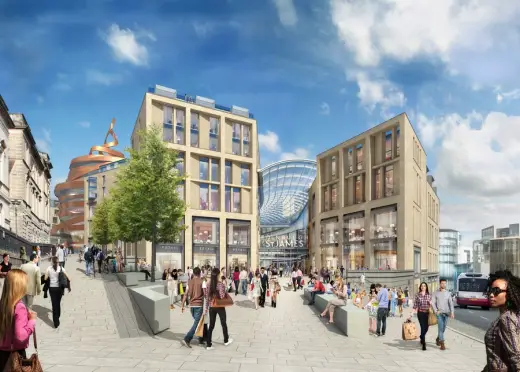 image of the development
St James Quarter
Comments / photos for the Can online casinos compete with Grosvenor Casino Edinburgh? page welcome