East Lothian House Extension, Haddington Property, Home Upgrade, Residence
East Lothian House Extension
Haddington Property Renewal, Scotland – Home Redevelopment
7 Apr 2018
Haddington House Sale
We are selling our beautiful 4-bed extended house at :
Key aspects of extension:
– architect-designed black-timber clad expansion
– kitchen double in size with handmade pippy oak-topped island
– dining room extension with 6-seat table, potential for 8-10 seats
– master bedroom balcony with views up the river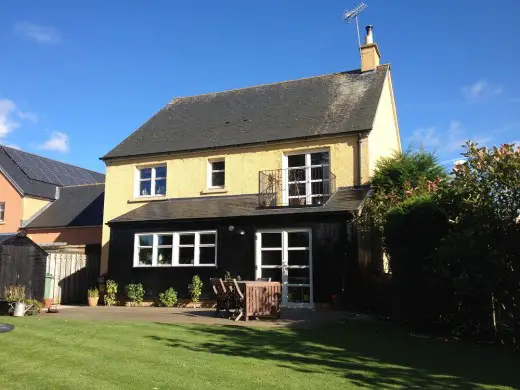 Located close to the River Tyne on ground raised in in 2006, close to all three schools, to sports facilities such as swimming pool, gym, tennis courts, sauna, etc. and less than one minute's walk to the open countryside or river walks.
Contact 07952 149814 for an appoitment or message on facebook
What's the average house price in The Maltings?
Zoopla state that the average price for property in The Maltings, Haddington stood at £309,348 in April 2018. This is a rise of 0.70% in the last three months (since January 2018) and rise of 7.02% since 12 months ago.
Zoopla info at Haddington house
30 Aug 2016
Haddington House Extension
Extension to East Lothian House
New photos of the extension now the landscape has matured: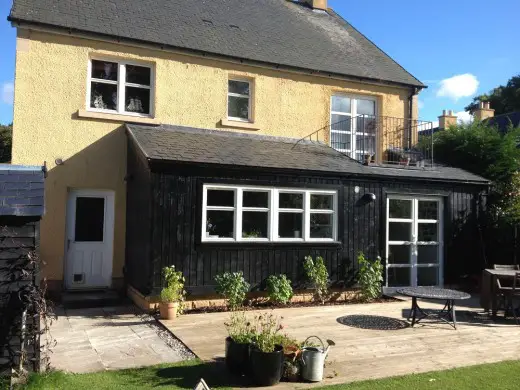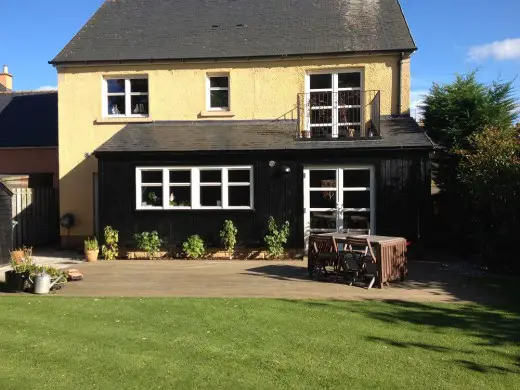 28 Apr 2016
view from the garden looking south to the new extension:
14 Oct – images of the three lighting conditions in this kitchen extension: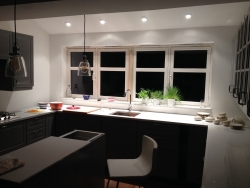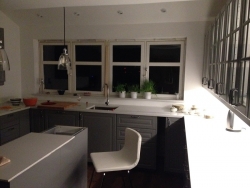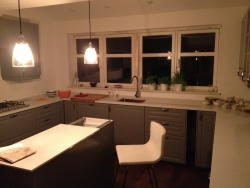 Week 12
IKEA Kitchen being fitted: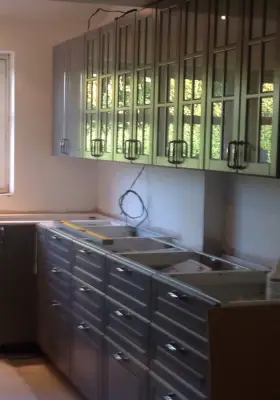 East Lothian House Extension IKEA Kitchen fitting: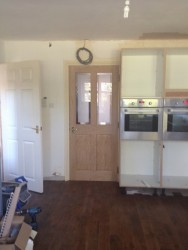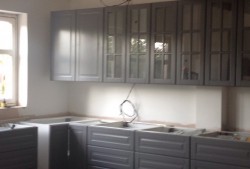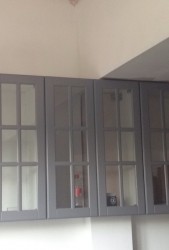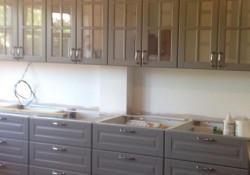 Week 11
East Lothian House Extension Kitchen construction: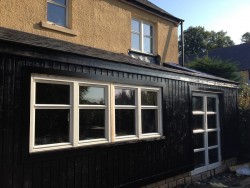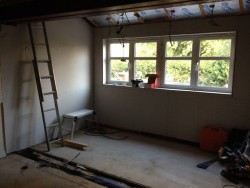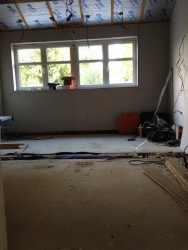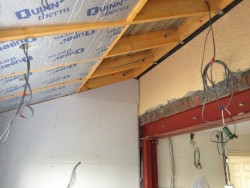 Week 10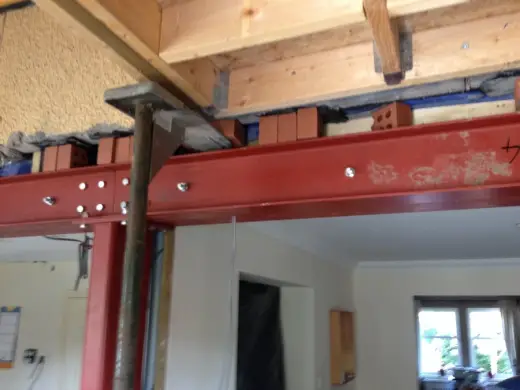 Week 9
Week 8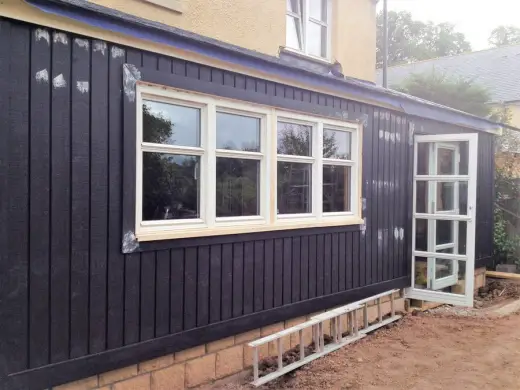 Week 7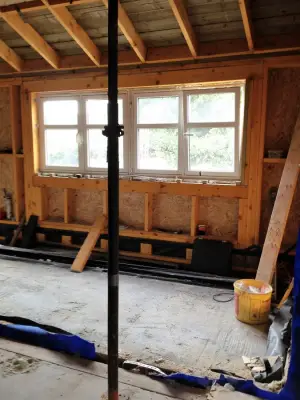 Week 6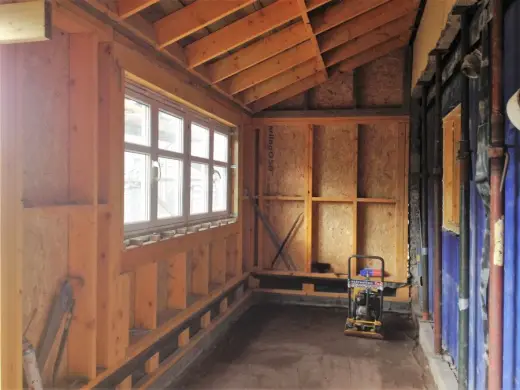 Week 5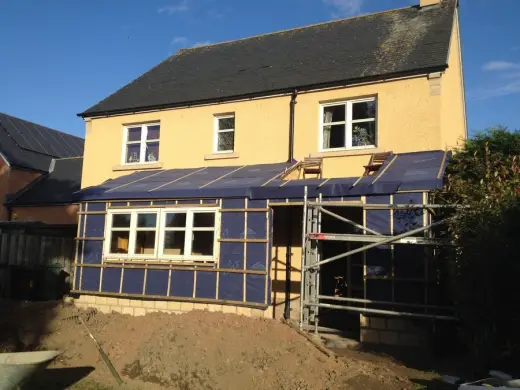 Week 4
The timber kit construction has started with the  walls almost completed, clad in weather-proof paper:
Week 3
Views of the timber kit construction: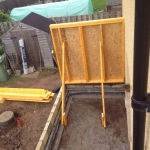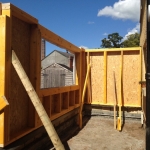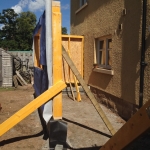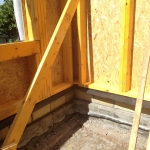 The manhole is visible in its new location outside the extension: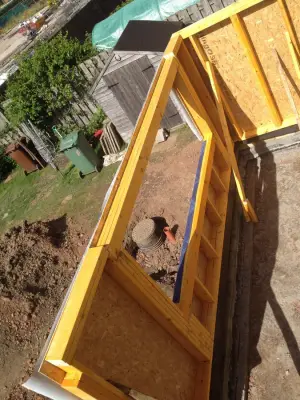 Week 2
View of progress from back garden: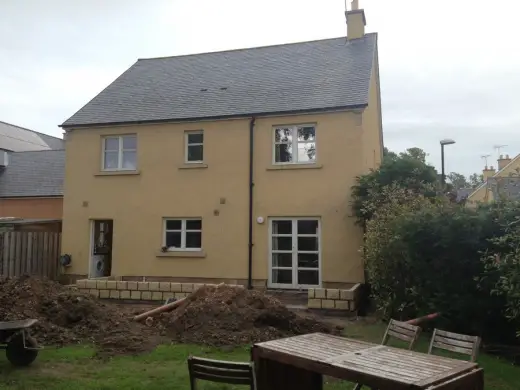 Relocated manhole: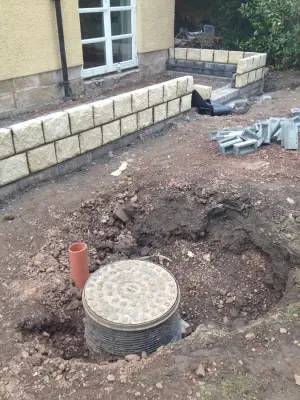 Base course construction: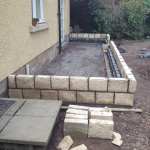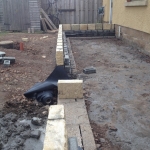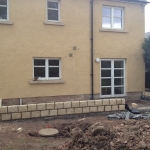 Week 1
The house pre-works: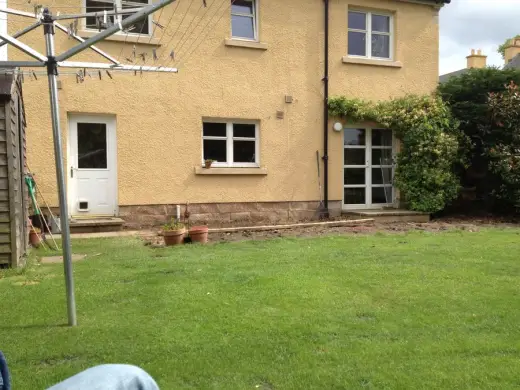 Adrian and Daniel remove the existing timber decking ; deck removed, edge of extension marked ; builders arrive ; the plan: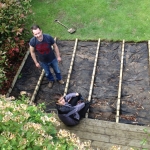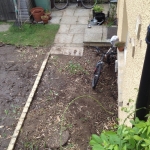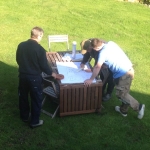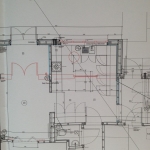 Preparing foundations dig: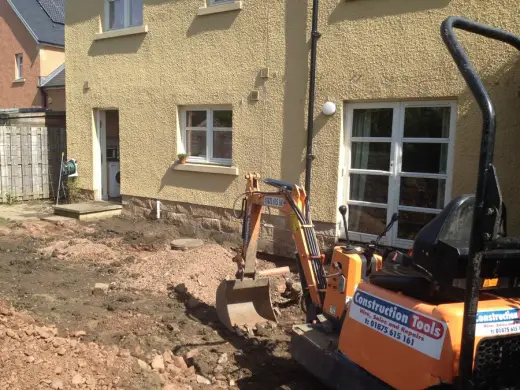 Preparing drainage: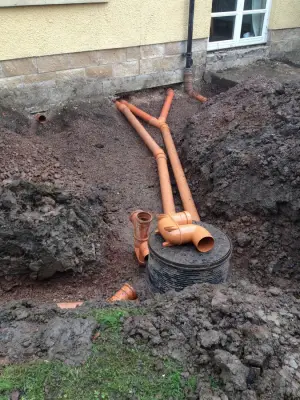 Drainage elements being constructed – the pipes and manhole have been extended and relocated: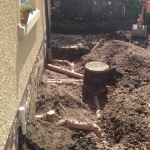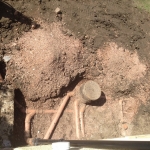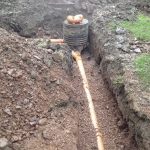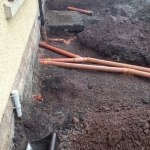 Haddington House Extension – Building Information
Object: kitchen, dining room extension and first floor balcony
Location: , Haddington, East Lothian
Architect: Adrian Welch
Builder: gjb developments
External Timber Cladding: Vincent Timber
Slate Roof: UK Slate
Client: Adrian Welch and Isabelle Lomholt
Total area: Internal 14.8 sqm External Balcony 4 sqm
Design: 2015
Construction: Jul – Oct 2015
Photographs: Isabelle Lomholt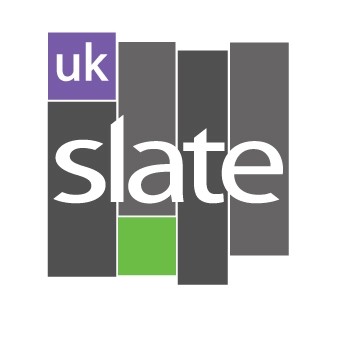 This extension is to a house in Haddington, East Lothian, Scotland, in a quiet cul-de-sac of mostly 4 to 5 bedroom houses, located by the river.
Front and rear views of property: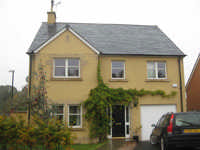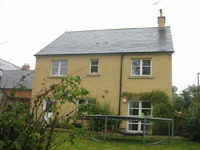 Location: , Haddington

Property in East Lothian
Haddington is a picturesque market town set in the rolling countryside of East Lothian, perfect for holidays and relaxing mini breaks. It is located about 8 minutes from the sea. The Maltings is a quiet residential area mostly occupied by family houses.
Website: Haddington East Lothian
East Lothian Community Hospital, Haddington, South East Scotland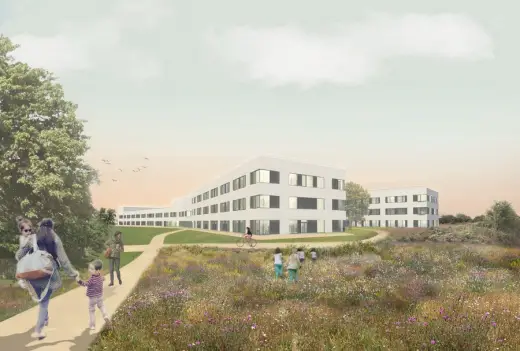 image from architecture office
East Lothian Community Hospital Haddington Building
John Gray Centre – new building
Haddington Shop Refurbishment
Smith Architects ; East Lothian Council ; Charles Taylor Woodwork
Haddington Shop
Haddington Church – St Martin's Kirk
Lothian Houses
Comments / photos for the Haddington Property Rental page welcome
East Lothian House Extension : page
Website: The Royal Burgh of Haddington