Factors that influence interior painting cost tips, Home paint advice, Property guide
Factors that Influence the Cost of Interior Painting
5 August 2021
A fresh coat of paint is one of the most popular ways to decorate and revitalize a space, but it can also be costly. If you're considering hiring an interior painter to do your home or office, you may want a reasonable estimate before pushing ahead.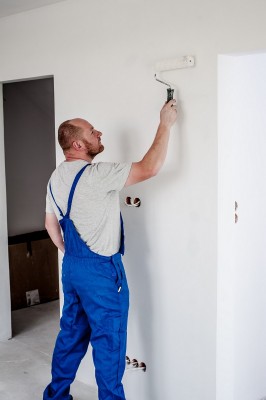 If the local handyman doesn't quite fit your budget, you can go the DIY route and save a substantial amount of money. However, you may find that the tedious process takes more time than you anticipated, or worse yet, it doesn't turn out as well as desired.
Below we'll cover what pricing methods to expect from a professional painting company and the various factors that affect the cost of interior painting.
Hiring a Professional Painting Service
Most homeowners go to a painting service provider because they want the job done right, with minimal fuss. The downside is that DIY jobs are often less expensive than hiring an interior painter. Still, if you're looking for high-quality work, it may be worth considering what's at stake before pulling on your painting gloves and getting started.
Professional painters have experience in professional paint application. They will not only do the job better, but they'll also complete it faster with little to no mess – saving you on finding a good price for a cleaning service. That means any additional costs incurred by using a professional are offset by their efficiency or finishing time (or both).
If speed is essential to you, then this could be the way to go, as most professionals can finish within a day from start to finish!
Square Meter
The cost of interior painting is typically measured in square meters, so it's important to know precisely the size of your room. Painting price can vary depending on the size and level of difficulty – so if you have a complicated room with lots of nooks, crannies, or other obstacles, be prepared for higher costs!
Before choosing a painting company, ensure they can provide a detailed quote for your job to prevent hidden costs.
Other factors that can influence your final price include:
Door and window size, along with how big they are
Ceiling Height
Whether you require decorative painting for particular walls in the room
How many colours you'd like for your paint job
Whether you want the work completed in a day or over several days – so they can come back to touch up
Hourly
Painting fees can also be calculated hourly, but it's important to note that this is typically the most expensive option. Company prices will vary but it mainly depends on your location, for example, if you live in a big city it will cost more for the same service compared to rural areas.
Pricing can also depend on how many years experience your contractor has and whether or not he is certified with that specific paint brand – some painters charge higher rates because they carry liability insurance or cover other expenses for their client.
When hiring a professional, an hourly rate can be more advantageous than a square meter pricing system if your project requires only a few hours of work. Other factors that determine price include:
How quickly your painter can finish the job
How much prep work is required to get it in condition for painting (which includes masking, taping and removing furniture)
Whether you're looking at just renovating or a full-scale renovation with new paint
Interior Painting Costs per Room
If you're looking for a more exact figure, the cost of painting can be calculated per room. Residents can expect to pay for the professional's services with material and paint costs included in the price—however, the price decreases for larger jobs that require multiple rooms to be painted.
For homeowners looking to paint various rooms in their homes, the cost per room pricing method is a great way to get a more precise quote on the job.
Decorative Painting Services
In addition to just painting your walls, some companies also offer decorative services like stencilling or faux finishes.
Faux finish: A painting technique that imitates the appearance of other surfaces, such as marble or striped wallpaper.
Stencilling: This technique is used when the desired design or pattern is first cut out of a material (usually cardboard) and then applied to the surface.
These can come at an additional cost depending on what you're looking for. If you want a decorative paint job but aren't sure what it entails, your painter can provide a quote before starting work.
Factors to Consider When Hiring a Professional Paint Company
When hiring a professional, there are several factors to consider when determining the cost of interior painting. Before picking up the phone to call a company, make sure you know the following information:
How quickly do you need them done by – over one day vs multiple days
Whether you need decorative painting for feature walls
Whether other aspects of your home need to be painted apart from your walls, i.e. skirting, windows or doors
How many colours you require
Painting your home can seem like a frightening task, but it shouldn't be the case. Hiring a professional painter will increase the quality of your paint job while saving you time and making the process much more enjoyable.
Comments on this guide to Factors that influence interior painting cost article are welcome.
Edinburgh Architecture
Powderhall Stables Building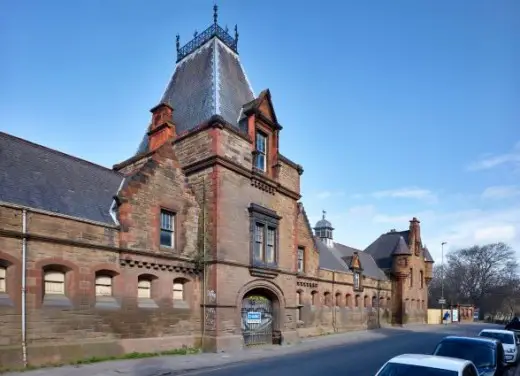 photo : Andrew Lee
Powderhall Stables Building News
EAA Awards
EAA Awards
Comments / photos for the Factors that influence interior painting cost guide page welcome