Home Improvement Loans Tips, Property Renewal Advice, House Refurb Guide
Home Improvement Loans Tips
26 Sep 2019
How Can You Get Home Improvement Loans: Tips to Follow
Home Improvement Loans Advice
There is no denying the fact that renovating your home and repairing various parts can prove to be extremely expensive but you cannot avoid them at any cost. Several urgent projects that include structural repairs, as well as mold remediation, need to be planned as early as possible so that your home can stay protected.
Apart from that, property owners, who are interested in adding value to their home, can also consider making various changes within their home. However, one common problem that people face is that they do not have enough money for funding the home renovation or repair projects.
In this situation, it is suggested that you opt for the home improvement loans, which are secured by that equity, which you have already accumulated within your home. If your credit score is decent and you know where you should be looking, a home improvement loan can be obtained easily and can allow you to upgrade your home. According to www.hsh.com, 75% of homeowners do not have enough savings for home improvement and that is why they opt for home improvement loans.
What is a home improvement loan?
A home improvement loan is responsible for enabling a particular person to upgrade the property that he has under the terms that are designated by the lender, financial institution, or the bank that will issue the loan. You need to understand that this kind of loan is not similar in comparison to the home equity lines of credit or home refinancing loans.
A home improvement loan is not mortgage oriented. A home improvement loan will normally be provided by credit unions, banks, or loan providers, and it can be understood by making a personal loan comparison of different providers.
Given below is a list of the steps that you need to follow to get the perfect home improvement loan.
Understand the cost of the home improvement project
You must know about the cost of the project so that you can understand the amount that you have to borrow. It is suggested that you get estimates from different contractors so that you can understand whether you are getting the best price or not.
You need to make the allowance of around 10% when you are determining the perfect loan amount because any unexpected cost can arise when you are renovating or redecorating your home. You also have to consider whether you have cash for paying a particular part of the project. This will be responsible for lowering the amount of loan that is required, which will also reduce the rate of interest. It is worth considering SoFi information, such as comparing loans with Money Expert.
Familiarize credit history
The credit history is the most important factor based on which the lenders make a decision. You need to understand if there are any discrepancies between the credit reports and activities that look fraudulent and inaccurate. Ensure that you are taking the initiative of resolving all these issues with your credit bureau before you are getting the home improvement loan.
Get appraisals if required
Home improvement loans can require an individual to get appraisals. The reason behind this is that some of the loan options are completely based on the equity within the house. To determine the equity's value, the lender will be interested in knowing about the entire value of your house.
Shop around so that you can get the perfect loan
It is suggested that you research before you are applying for a home improvement loan. Given below is a list of tips that you should follow when you are applying for home improvement loans.
Ensure that you are checking out all the lending institutions that are present within your locality. You will find out that most banks present in and around your locality will provide attractive options for home improvement loans.
Discover the best sites that will be responsible for giving you the ideal rates of interest.
Make sure that you are looking for the lowest rate of interest. When you are checking the interest rate, you need to ensure that you are not only looking at your headline number. You also have to consider the annual percentage rate.
Do not forget to consider the loan's length. If the loan is long, you are going to take a long time to clear it.
Once you follow all these tips, you will be good to go.
Gather important documentation
When you are applying for a home improvement loan, you have to produce important documents. These documents include your proof of employment, tax-related documents, proof of supplementary income, etc. You need to ensure that you are checking all the documents and understanding if there are any inaccuracies present. You might also have to provide the estimate of home improvements that have been provided by the contractor.
Get pre-qualified
You need to make sure that you are getting the loan amount as fast as possible and to ensure that you need to get pre-qualified for the home improvement loan. Pre-qualification is responsible for providing your lender with the necessary information regarding the financial situation that you are in without having to hand over any documentation. However, when you are formally applying for your loan, you have to hand over the financial statements as well as tax documents.
You have the option of getting pre-qualified over a phone call or online. As soon as you get pre-qualified, you will be able to gain information regarding the amount that you can borrow. In case if it is not enough, you will be able to raise cash for completing the project. To gain more knowledge on this, visit the website https://www.libertylending.com/.
Get pre-approved
After you have pre-qualified, it is also necessary to get pre-approved. This is going to be a lengthy process, which involves formally applying for a home improvement loan and providing the necessary documentation. You can also apply for a loan online. However, if you are approaching the lending institution within your area, you are going to apply onsite. Applying onsite is going to be easier because it will be easy to provide the documentation to that person who will be handling the transaction.
Review the details
As soon as you have applied and received approval for the loan, you need to make sure that the rates of interest, as well as every term, is spelled perfectly on the document. Do not sign any document until you have determined that everything is perfect.
Conclusion
It is a great idea to opt for to access funds for redecorating and improving your home. Consider the tips that have been mentioned above so that it becomes easier to get a home improvement loan.
Scottish Architecture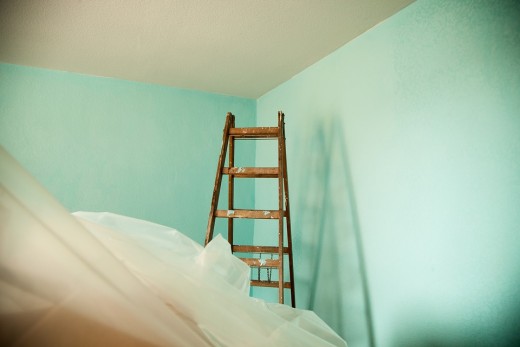 image courtesy of article provider
Comments / photos for the Home Improvement Loans Tips page welcome