How to Become a Revered Architect After College Advice, University Computer Tips
How to Become a Revered Architect After College Guide
1 June 2020
One of the most important decisions that you have to make in life is the career that you want to pursue. When you make the wrong choice, you are likely to become frustrated for the rest of your life. Therefore, you should be cautious as you take this crucial life step. With the right career choice, you feel satisfied.
As an architect, there are different procedures, tools, and processes that you are expected to follow and use if you are to achieve the best results. For instance, you need a pen to come up with the best designs.
How to Become a Revered Architect
What does it take to create the best design? Here are important aspects that you should never overlook as you work:
Understand all the architectural concepts
Know the details that distinguish success from mediocrity
Pay attention to details
Maintain order as you work
Make perseverance and determination part of your work ethics
When you choose to move towards the journey of becoming a respected architect, you should know that it is not easy. There may be those moments that you feel that you are not equal to the task. However, that should not deter you from moving forward. Additionally, you should take rejection as part of the process to achieve success. It is these experiences that build you into a stronger person and architect.
What are the specific things that you should do to become the best architect? Here are the tips that can work magic for you: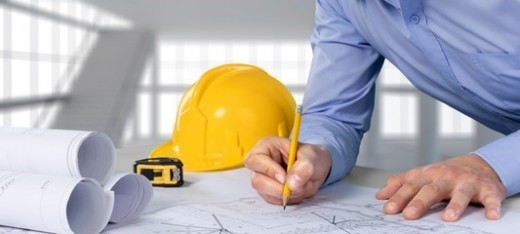 Prepare Your Mind for the Architectural Experiences
Success starts in mind. When you doubt yourself right from the beginning, you lower your chances of achieving success. Therefore, you should have a winning mentality from the beginning. That does not mean that you will not encounter any obstacles throughout the journey. A strong mentality prepares you to soldier on even during the trying moments.
In the beginning, you may feel overwhelmed by the expectations of the industry. You increase your chances of success when you are enthusiastic and positive regardless of the situations you go through. Your strong desire for success propels you towards better things in the future.
You should know the things you are expected to do right from the start. As an architect, you are expected to visualize, draft, and prepare the best design. Moreover, you should give the assignment help that clients need, manage building projects effectively, work on contracts as expected, market extensively, and maintain lasting relationships with the clients – see https://assignmenthelponline.co.uk/.
Learn From the Best Architects
Continuously learning from the actions and experiences of other professionals in architecture would boost your success. It keeps you open-minded, and their experiences enable you to fast forward smoothly by avoiding mistakes that newbies make.
Identify a successful architect to act as your mentor in this field. The person you choose should have the skills that you would like to have in the future. You can inquire from them how they come up with their designs and work with clients. The information you get from such professionals can help you build your confidence and portfolio as a respectable architect.
The architect you identify should help you in building your confidence, increasing your knowledge, and giving you career inspiration. It takes a good architect to develop another successful professional in this field.
Work on Your Presentation and General Communication Skills
A good architect is one who can communicate their ideas to people. For instance, there will be conferences where you are expected to explain a given architectural design to prospective clients. How you provide your description determines if the audience buys into your ideas or not. Therefore, you should know the specific words that the audience wants to hear, how to explain the various terms, and the things to avoid as you speak. With strong communication skills, you can win more clients.
Understand That Failure Is Part of the Process
Do not expect to achieve success overnight. There are times you may feel like you have failed. However, you should take the disappointments as part of the process. The failures should inspire you to become a better architect in the future.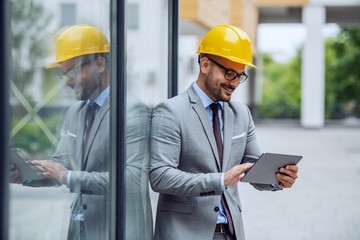 How to Become a Revered Architect After College – Final Word
After studying architecture, your goal should be to achieve the highest level of success. Preparing your mind for what you are going to experience in the field should be your first thing to do. Also, learn from the best professionals in the architecture field, enhance your communication skills, and understand that failures will occur and they are part of a successful journey.
Comments on the How to Become a Revered Architect After College advice article are welcome
Scottish Education Architecture
Contemporary Lothian Education Buildings
Edinburgh University Buildings
Edinburgh University Business School
Advocate's Close, Royal Mile: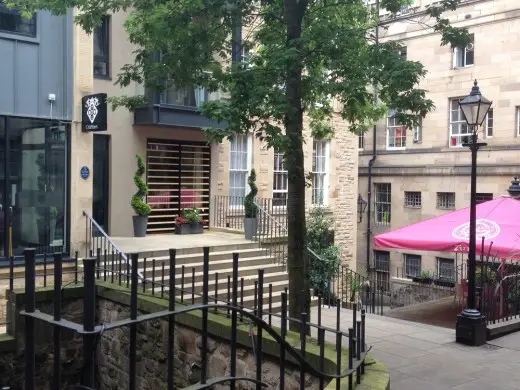 photo © Adrian Welch
Comments / photos for the How to Become a Revered Architect After College page welcome