How to choose the right type of door guide, Home design tips, Property renovation advice
Internal Door Types: How to Choose the Right Type of Door
22 July 2022
Internal door types can be a great way to improve the aesthetics of your home and increase your home's security. However, before choosing an internal door, it's important to understand the different types and choose the one that will best suit your needs. In this article, we'll explore the different types of internal doors and help you choose the right one for your home.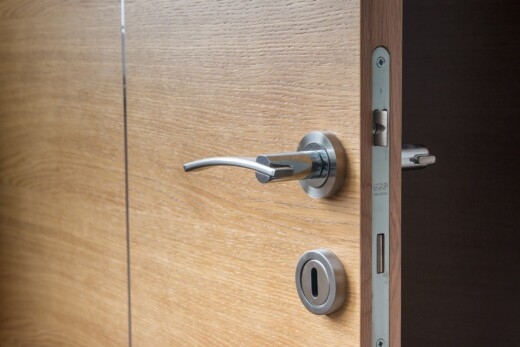 Look and Design of Door
Internal doors play an important role in the design of a building, both visually and functionally. They can add an extra level of security and privacy, while also providing a way to control circulation within the building. When it comes to designing internal doors, there are a few key things to keep in mind.
First, you'll need to decide on the style that you want your door to have. This will include factors like the materials used such as glass internal doors that are stylish, sophisticated and elegant and a great finish of the door. Once you've decided on your style, you'll need to come up with a design that is functional and aesthetically pleasing.
Size of the Door
When it comes to choosing the right door, size is definitely a factor to consider. There are a number of different types of doors available, and each one has its own unique benefits and drawbacks. Here are three of the most common types of doors and their respective sizes:
Sliding Doors typically measure between 80 and 100 inches wide by 96 to 120 inches in height. They're ideal for spaces that require easy access, like a kitchen or bathroom.
French Doors come in both large (up to 180 inches wide) and small (up to 120 inches wide) versions. Their main advantage is that they can be opened completely from either side, which makes them great for social areas like living rooms or dining rooms.
Window Doors are similar to French doors in that they can be opened from either side, but they're typically smaller (up to 108 inches wide) than sliding doors or standard doors. They're best used in spaces where you only need limited access, like an office or bathroom.
Materials & Properties of Door
There are a number of different types of doors available on the market, each with its own set of benefits and drawbacks. One of the most common types of the door is the wooden door. Wooden doors with glass are strong and weatherproof, making them ideal for use in outdoor environments.
They also have a natural look and feel that many people find appealing. However, they do tend to be more expensive than other types of doors, and they may require regular maintenance. Another popular type of door is the metal door with glass. Metal doors are strong and resistant to damage, making them ideal for use in industrial or commercial settings.
They also look sleek and modern, which can be useful if you're looking to create a positive first impression when guests arrive. However, metal doors can be quite expensive, and they may require special installation procedures if you're not experienced in this area. Finally, there's the plastic door. Plastic doors are affordable and easy to install, making them ideal for residential use. However, they can often snap or bend easily due to their lightweight construction, which can lead to disaster if not installed properly.
Privacy and Safety
Privacy is important for people who want to keep their personal information hidden from others. Interior doors can help achieve this by providing a barrier between people and the exterior world. When choosing an interior door, take into account how you want to use it. If you plan to use it as a primary privacy measure, then you'll want a door with solid construction that is difficult to watch through.
On the other hand, if you only need to keep people out of certain rooms but not others, then a lighter-weight door will do the job just as well. Safety is also an important consideration for people who live in places with high crime rates or who have concerns about their security. Interior doors can help protect them by providing a secure space within which they can retreat in case of danger.
Comments on this guide to how to choose the right type of door article are welcome.
Architecture
Rowanbank Gardens, Corstorphine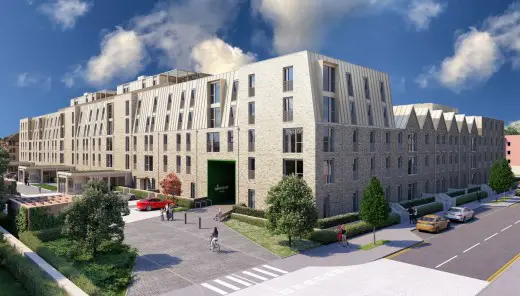 Rowanbank Gardens Edinburgh Housing
West Town Vision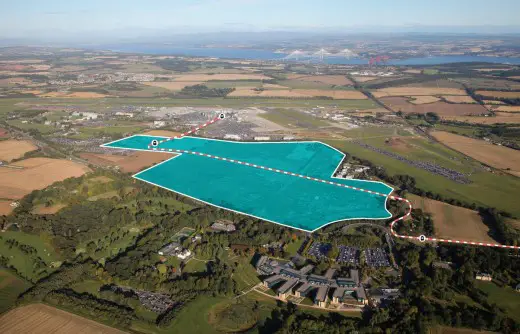 image courtesy of architects practice
West Town Edinburgh Property Vision
Comments / photos for the How to choose the right type of door advice page welcome