What are new flooring trends in 2022 guide, Home floor design tips, Property renovation advice
What are the new flooring trends in 2022
22 July 2022
The floor is the first thing that visitors see when they enter your home, so it should be an extension of your personality. However, it is also often the most neglected area of the house. That's why, every year we see a new trend when it comes to flooring.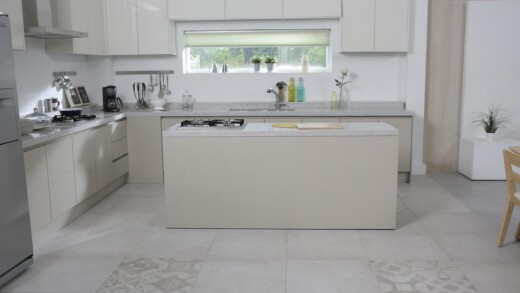 Marble and limestone flooring
Marble and limestone flooring are going to be huge in 2022 because they are incredibly versatile, long-lasting and easy to clean. They can be used in almost any room in the house thanks to their neutral and earthy tones. The stone looks great in an entryway, living room or bathroom, but can also be used in the kitchen and dining room, as well.
Marble and limestone are also very easy to clean. You can either sweep, vacuum or mop them, depending on the stain. You don't have to worry about your kids spilling something on the floor or your dog tracking in mud. Finally, marble and limestone are extremely durable. While they do scratch, they are easy to repair, so you don't have to worry about ruining your floor with a dropped piece of silverware or your kid's pencil.
Wood flooring: Bamboo and teak
Wood flooring, specifically bamboo and teak, is coming back in a big way in 2022. Bamboo flooring is already a popular trend in some places, but it will likely become even more common in the coming years. Bamboo is a sustainable option that is also incredibly durable. This means you don't have to worry about dings and scratches like you would with normal hardwood.
Teak has some of the same properties as bamboo and it has been a popular wood flooring option for many years. Wood flooring is great for just about every room in the house. It is water-resistant, so it is perfect for the kitchen and bathroom, and it is also great for a living room or bedroom.
Luxury Vinyl Flooring
Cheap vinyl flooring is often a false economy and has somewhat given vinyl flooring a bad name. Thankfully luxury vinyl flooring has filled this gap in the market, providing people with luxury flooring that is quality but without a premium price tag.
Luxury vinyl flooring has multiple uses in the home, being just as suitable for the living room as much as kitchens or even bathroom areas. It is capable of standing up to heavy footfall as well as testing conditions. One such supplier is Luvanto who provide a range of quality LVT flooring options, including their stunning sparkle vinyl flooring which is proving highly popular in 2022.
Leather and fabric flooring
There is also a trend towards leather and fabric flooring. Yes, it's true. This unique option is stylish and perfect for many modern homes. Leather and fabric flooring can be used in almost any room and can look great with any type of decor.
There are a few things to keep in mind with leather and fabric flooring. First, it is not the best option for high-moisture areas like the kitchen. Second, it is not a great choice if you have pets or children, as it can be difficult to clean up after them. Finally, it is significantly more expensive than most types of flooring.
Metallic Flooring
Another trendy flooring option is metallic flooring. Metallic flooring is great for a living room or bedroom. It looks stylish and modern and it can help tie the rest of the decor together. Metallic flooring comes in many different colours and can be used in a wide variety of spaces.
The downside to metallic flooring is that it is not easy to clean. This type of flooring is great for areas that do not see much wear and tear, like a master bedroom or living room. It's not recommended for high-traffic areas like the kitchen or entryway. In addition to these types of flooring, you should also keep an eye out for bamboo flooring, which is a sustainable option that is very durable and eco-friendly.
Comments on this guide to what are new flooring trends in 2022 article are welcome.
Architecture
Rowanbank Gardens, Corstorphine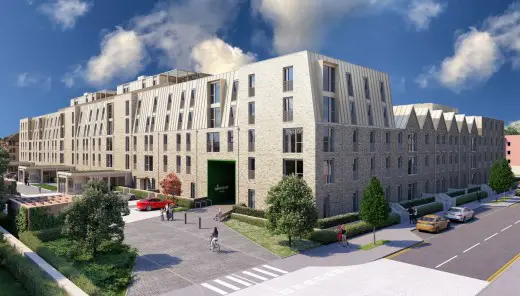 Rowanbank Gardens Edinburgh Housing
West Town Vision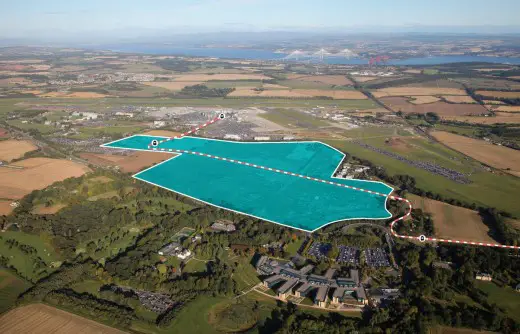 image courtesy of architects practice
West Town Edinburgh Property Vision
Comments / photos for the what are new flooring trends in 2022 advice page welcome