How to design a conservatory guide, Home sunroom extension tips, Property expansion advice
How to design a conservatory?
24 Jan 2022
Every homeowner who is the proud owner of a luxurious property would love to add a beautiful conservatory that connects the indoors to the outdoors. A conservatory is a sort of garden room with glass walls and a roof that creates a strong connection to nature.
A garden room under glass offers new possibilities, and one can spend quality time here, alone or with their friends for relaxing, reading a book, or entertaining within the natural landscape. Another major advantage of adding a conservatory is that it raises the real estate value of the property.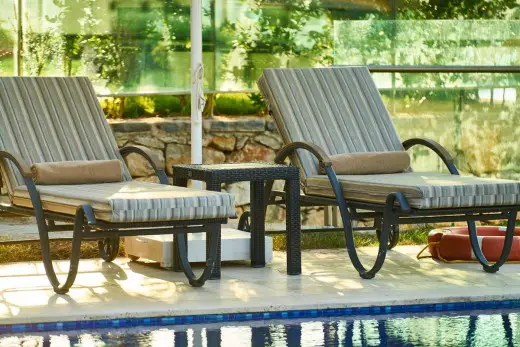 Given below are some tips and guidelines on how to design a conservatory.
Explore your ideas and the possibilities of how to design the conservatory. You can hire a dedicated conservatory designer for the task or if there is a hidden designer with you, do not be afraid of seeing your own ideas to design the conservatory for a rewarding experience.
The size, shape, and position of the conservatory are one of the most important decisions, and without doubt, it will rely on the amount of space you have. You could extend your kitchen or the breakfast room to build the conservatory and connect with the outdoors. The extensions could be in the rear of your house or in front, and it gradually becomes a unique point of reference in residence.
The quality of glass to be used in the conservatory is an important decision. If you ask the question to most homeowners planning a conservatory in their home, their answer is most likely to be – my favourite is toughened glass. So, always use quality glass when making a conservatory.
Think about the year-round enjoyment and create a unique space that stays comfortable during the winters and summers. You could add automatically-opening roof vents and add subtle natural shades to keep the space comfortable. Many homeowners prefer to use double-glazed windows and solar control glazing to add efficiency and comfort.
Make provision for lighting during the construction process and create a pleasing lighting effect with internal lighting or external up-lighting. You can also place table lamps and candles to create a sense of charm and elegance.
High-performance glazing is a key requirement, and it means making provisions for reducing heat gain and adding sufficient insulation. Depending on the climate in your area, one can go for heated floors or electrically warmed tiles. Nothing could be more satisfying than enjoying a hot cup of coffee while watching rainfall or snow.
The furniture to be placed in the conservatory should be warm and comfortable. So, you can place overstuffed seating and add a mix of some chairs and a table. It is a good idea to add a free-standing hammock. However, avoid using any framed art and mirrors, but you can place some large pots and urns to complete the effect.
There! Now that you have some good ideas to start planning a conservatory, start your dream project and be a proud owner of the most beautiful conservatory in your area.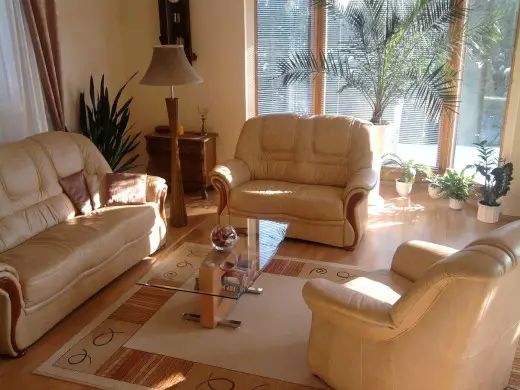 1) Keep your conservatory clean and tidy
If you want your conservatory to retain its value, it needs to be in a good state at all times. Regardless of what material it is made of, any conservatory will require some maintenance. Regular cleaning to remove finger marks and dampness helps protect the outer surfaces against discoloration. It is also more hygienic for yourself and more pleasant for guests or family members who visit you.
Another regular job is keeping the inner panes of glass clean to retain their transparency. Water can cause problems with mould or rot, so keeping the panes clean and dry not only maintain a beautiful conservatory, but keep it lasting longer as well.
2) Address issues early on
As with any structure, it is much better to address problems straight away rather than letting them get worse. For example, if you notice a crack in a pane of glass, have it fixed before it gets too big and starts to leak water. It's best to have a maintenance plan that addresses these kinds of problems before they become too much for your pocket to handle.
3) Keep the area ventilated
While it is great to shut yourself away from the cold outside, your conservatory needs good ventilation. This will help eliminate condensation on cold days and prevent moisture from building up. Many people install windows that can be opened when needed, but if this seems too much of a hassle, you can install an extractor fan in one wall.
4) Invest in good quality roofing
The roof is the part of your conservatory that will be exposed to the most rain and wind, particularly if it has an overhang. Poor-quality roofs can warp or collapse, but high-quality roofing, such as polycarbonate conservatory roofing, are thermally-efficient and durable.
5) Make the most of natural light
If you want your conservatory to be a light and airy space, well-placed windows will go a long way. They should be placed in such a way that lets in as much natural light as possible without compromising privacy. You can also use glass shelves and mirrors to amplify the effect.
6) Have a professional do regular inspections
The best way to make sure any potential problems don't catch you off guard is to regularly have a conservatory maintenance and repair company come and inspect your conservatory. This will help ensure that any potential issues like rot or woodworm don't go unnoticed for too long, thus saving you money in the long run.
Takeaway
A conservatory is a wonderful addition to your home, but you need to treat it right if you want to maintain and increase its value. By making sure the area is clean, well ventilated, and acquires plenty of natural light, you will make it a cozy place to spend time all year round. Scheduling regular inspections will also help catch any potential problems before they get too bad. This means that any damage that does occur should be minor, which will result in a lower fee for fixing any issues that occur.
Comments on this guide to How to design a conservatory article are welcome.
Edinburgh Architecture
Rowanbank Gardens, Corstorphine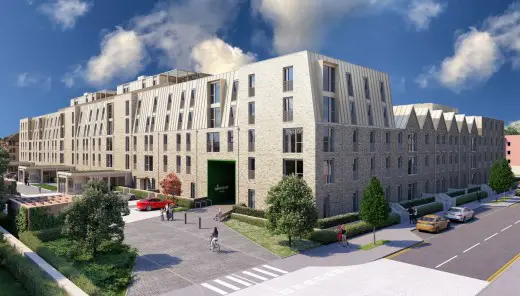 Rowanbank Gardens Edinburgh Housing
West Town Vision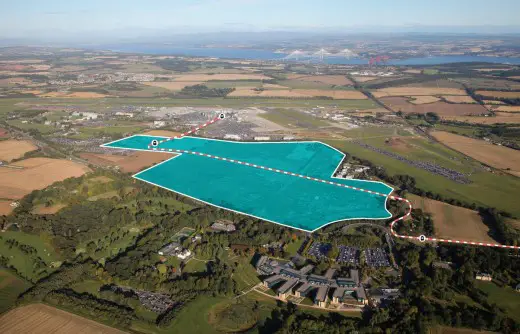 image courtesy of architects practice
West Town Edinburgh Property Vision
Comments / photos for the Tips on How to design a conservatory page welcome