How to plan and build your first home guide, Home building advice, Property construction design
Choosing your own home: How to plan for and build your first home today!
20 February 2022
The world is becoming smaller, whereas the home is often getting bigger. The days of an affordable detached house with a garden in the suburbs are long gone, and it is now possible to buy luxury homes with swimming pools on every street corner. However, there are many benefits to building your own home, and this article will explore them.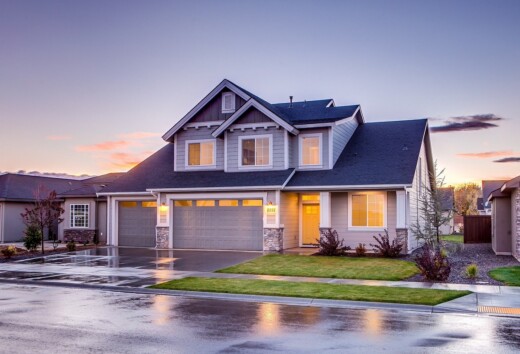 What is a self-build home?
When people think about a self-build home, they probably picture one of those lonely detached houses on the corner with its tiny garden. However, today's developers have turned this image and are transforming older blocks into properties everyone can afford to live in.
The term 'self-build' means that you build your property; it does not mean you will be doing all the work yourself, and in fact, most of these developments are developed with professional joiners and builders to convert old houses into new homes.
What are some popular self-build construction systems?
One of the most common self-build construction methods is to stick with traditional masonry techniques. Most contractors that provide this service specialize in bricks, stone, and mortar – which can be costly because these materials require more skilled labor and are usually delivered onsite.
On the other hand, the timber frame construction is cheaper because the materials do not have to be delivered at a time, building mechanics are easier for Timber Frame Manufacturers due to a better understanding of these systems.
Moreover, structured insulated panels (SIPs) do not require skilled labor and can be constructed by anyone.
Insulated concrete formwork (ICFs) is easy to put up as they do not require foundations.
Which one is better? Self-Build or Buying?
In most cases, buying a property will be cheaper. However, it also offers fewer advantages to the property investor. If you buy an existing home with reasonable renovation potential, you still have to spend huge amounts of money to make it your own. It includes replacing kitchen units, bathrooms and even rewiring work that has not been done for decades. Although these tasks are beyond your capacity, starting from scratch can be sensible.
On the other hand, buying too small or overvalued homes will limit your options to get over the emotional hurdle, which can be a real issue for many investors. Once you have bought the property, everything else has to go through before adding value.
Therefore, it is always better to buy a property that has been fully developed with all the key features already in place. However, this option would mean paying more than self-built because there will be extra time and expense to fix defects or add facilities before completion – not ideal for many investors.
How to get permission for a self-build?
If you are designing your own home, you will have to apply for planning permission from the council. However, there is no need to worry about getting this if you are backing a design solution with an architect or developer – they will do all of the hard work for you in assembling plans and drawings ready for submission at the local authority level.
It should be done as soon as possible before commencing any building activity so that others can comment on it once submitted.
Do you need an architect for a self-build?
Like anything else in the property development process, it is no longer simply about picking a plot of land and building, with self-build kits now available on the market. You will need to attend some seminars or courses before planning and designing your home.
Every phase of this process can be quite time-consuming – right back to digging up concrete foundations! So if completing a project by yourself sounds appealing, but you do not have the time, energy, or DIY skills, consider hiring a contractor and design specialist.
How much does it cost for a self-build?
The price of a self-build depends on factors like how much money you save by not hiring an architect or design specialist, whether you choose to pay for materials and building work in advance, or wait until completion, etc. Moreover, it depends on where your site is located and what type of property is built.
Besides, the total cost will vary greatly based on transport costs to get building materials or work done in advance for budget builders, water supply potentials, etc.
However, it is good to find an architect to consider the planning aspects while you concentrate on the actual design.
In short, this is all about why you should self-build your home.
Comments on this guide to how to plan and build your first home article are welcome.
Edinburgh Architecture
Liberton Brae Townhouses
Design: LBA Architects
Liberton Brae Townhouses
St James Quarter Edinburgh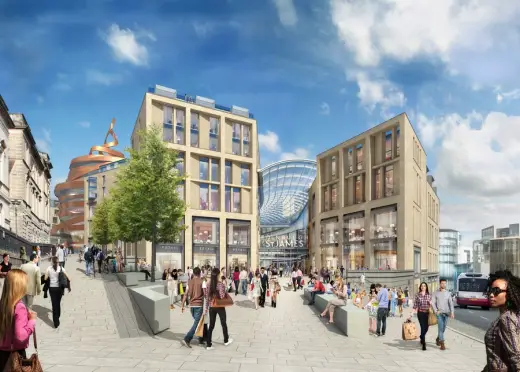 image of the development
St James Quarter
Comments / photos for the How to plan and build your first home advice page welcome